The case against Paul Trummel rests on two questions: Is he a journalist? And just who can take out an anti-harassment order?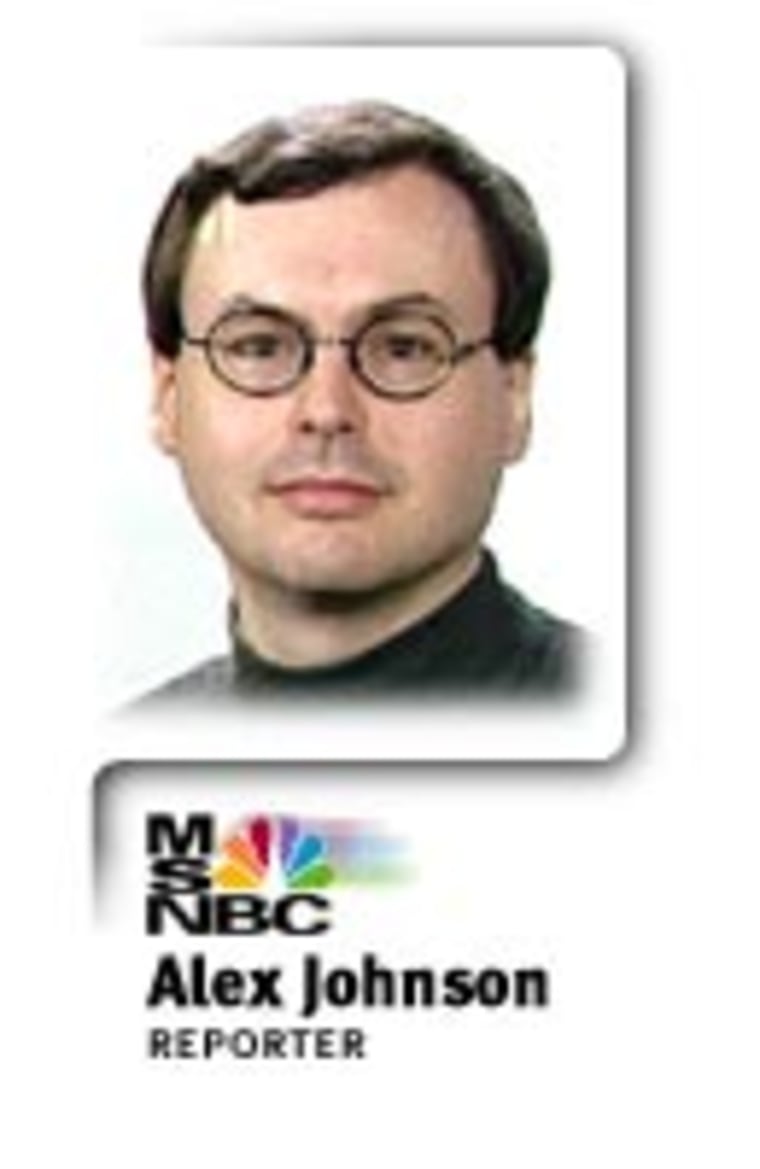 OF GREAT PAIN, Trummel says in an interview, is the damage that he believes has been done to his professional reputation by King County Superior Court Judge James A. Doerty and supporters of Council House, and by reporters whom he accuses of accepting their claims at face value.
Various reports over the last three years in local newspapers (some of which were reprinted by national news services and distributed widely on the Web) questioned the credibility of Trummel's resumé; some all but accused him of having faked his academic and professional background. In issuing an order barring Trummel from Council House and its environs, Doerty himself ruled: "It is my finding specifically that his claim to be a journalist is a bogus claim."
That may be because Trummel has not worked as a writer for a general circulation newspaper or magazine, which he acknowledges.
"I never said I have been on a beat," Trummel says, only that he is a journalist as the term is understood in the United States, with valid press cards from the International Federation of Journalists in Brussels and the National Union of Journalists in London. Both organizations confirm his membership.
'LET'S MAKE IT CLEAR'
In reality, no U.S. agency licenses the press, meaning a press card from any organization is just a piece of paper with little, if any, statutory value. But it is a fact that Trummel has an impressive academic record and a sizable history of publication in well-regarded journals devoted to technical publishing and typography. At one time, he was an authority of some renown in typography and visual communications, having been elected a Fellow of the International Society of Typographic Designers in 1994, the society's secretary confirmed.
That publishing record, however, does not appear in general databases or Web archives, and anyone trying to track down his scholarship — as MSNBC.com did in independently confirming most of his curriculum vitae — can misleadingly come up empty.
After arriving in the United States for good in the 1960s, Trummel embarked on a 20-year career as a public relations executive and consultant and art director with seven U.S. firms, including his own. By the 1980s, he had returned to the academic world full-time, enrolling in Rensselaer Polytechnic Institute in Troy, N.Y.
At that point, Trummel began publishing a wide variety of scholarly papers and articles on rhetoric, technical writing and visual communication in professional publications, most prominently those of the Institute of Electrical and Electronics Engineers, or IEEE, which with more than 350,000 members is the world's largest technical society.
The institute's archives substantiate that Trummel has written regularly on topics ranging from the arcanely specialist ("Shape of Concept: Color Percept ... Graphics, Geometry, and Gestalt") to the chatty (a regular column in the newsletter of the IEEE's Professional Communications Society, called "Let's Make It Clear.") In 1986, he became associate editor of the IEEE's Transactions on Professional Communication, a post he held until 1991.
CONSPIRACY THEORIES
Meanwhile, Trummel was working toward a doctorate in communications and rhetoric at RPI, whose records show that it certified his academic and professional experience as a compositor and technical representative with publishing houses in England as satisfying its requirements for a bachelor's degree. RPI later awarded him a master's degree.
Trummel needed the doctorate if he was to win appointment to a full professorship, either at RPI or at San Jose State University in California, where he was appointed to a probationary associate professorship in 1988. But while his academic transcript reflects high marks across the board and evaluations from his students were stellar, RPI did not award him the Ph.D. The San Jose State appointment was not extended.
Around 1993, Trummel began his own electronic journal, Contra Cabal, devoted to his complaints that he was the victim of a conspiracy. Over the years, the journal moved to the Web and grew to relate his fight against the University of Washington in Seattle, where he had moved on. The confrontation began as a dispute over allegations that Trummel had misused university computers, but eventually he was accusing the university of discriminating against male students and teachers and of colluding with RPI and others to thwart his academic ambitions.
The conspiracy broadened, he charges, to include the university's Board of Regents and, acting in their official capacities overseeing and representing it, the governor and attorney general of Washington. That tale is told in a separate section of contracabal.org titled "Whores of Academe," presented in the same inflammatory style that had come to characterize his non-scholarly writing.
'WHAT WAS THAT ALL ABOUT?'
Along the way, Trummel carried his campaign to Internet newsgroups and listservs, some of whose participants vividly remember their encounters with him almost a decade later.
Typical of those who butted heads with him was Dale Sullivan, who now directs the English Department at North Dakota State University. Sullivan, who was a graduate student at RPI with Trummel, challenged Trummel's denunciations of RPI in an exchange on a technical writers list in 1993, objecting that his widely disseminated outbursts could damage the value of their degrees.
"In person he was likable," Sullivan says by e-mail. "On the Internet he seemed very angry and unreasonable.
"Those of us who graduated from the Ph.D. program at RPI get together a couple times a year at professional conferences," Sullivan says. "About every two years, the dinner table conversation turns to Paul Trummel briefly. Everyone sort of reacts with 'What was that all about anyway?!'"
For almost 20 years, then, Trummel has voluminously chronicled his academic pursuits and his personal career adventures and misadventures, all of it exhaustively researched and documented even if its conclusions and style may be highly debatable. And yet Judge Doerty concluded that he could not be considered a journalist.
To Elena Luisa Garella, one of Trummel's attorneys, that misses the point entirely.
Garella conceded that much of Trummel's writing was outrageous and that some people might view him as a "crazy old coot."
"I can't say that I agree with everything that Paul writes or his interpretations of events and so forth, but that's little or none of my concern," she says.
Garella insists that the First Amendment guards the right of everyone to speak and publish, without regard to affiliation, medium or accreditation — which does not exist in the United States anyway. Trummel's writing deserves protection not because he is a journalist, she says, but because he is in the United States.
A NEW ARGUMENT
If only it were that simple. In later rulings, Doerty implicitly acknowledged that he may have overlooked the First Amendment arguments against his orders. His later legal citations lean on Washington's privacy and anti-harassment statutes. By the end of his involvement, when the matter moved into the appeals process, Doerty was writing that the case had nothing whatsoever to do with freedom of speech or of the press.
Thane D. Somerville, an attorney for Council House, says Doerty got it right on that basis, and he believes "we have very good arguments" that the orders should remain in place.
"The court did not entertain a harassment order on the content of [Trummel's] writings," Somerville says. "It was a package of harassing conduct directed at the residents, which included prowling through the halls of Council House late at night, listening through the doors of residents' apartments at 3 in the morning, being verbally intimidating and abusive in the halls and the common areas, in addition to posting these writings on the doors of these residents."
In that context, Somerville says, the judge was well within reason to rule that publishing personally identifiable information about Council House directors, staff and residents was intended solely to encourage further harassment, not to express an opinion or report news. In one of the many ironies of the dispute, Somerville and his colleagues based their arguments, in part, on an important First Amendment case that was argued in 2000 by Garella, Trummel's attorney.
WRONG ANYWAY
Garella points out that under Washington law, an anti-harassment order can protect only the individual who sought the order. In this case, she says, that means Trummel can be barred only from harassing Council House Administrator Stephen Mitchell, in whose name the action was brought.
Writing the order to prohibit Trummel from having any contact with conceivably hundreds of people associated in some way with Council House is fundamentally improper, but Doerty was so offended by Trummel's writings that he was willing to entertain any reasonable-sounding justification to stifle him, Garella maintains.
The judge appeared to adopt "the idea of using of an anti-harassment law as a kind of quick and simple tactical method around a defamation hearing simply to shut up an opponent," she says.
"Stepping aside from the issue of whether Paul Trummel is a pleasant or unpleasant person ... I personally think it's kind of appalling to have judges making decisions on that basis. It's quite scary — this order is sort of a way of excommunicating a pariah," she says.
While it was Trummel's First Amendment argument that drew attention last year when Doerty issued his orders, Somerville agrees with Garella that it is the propriety of the anti-harassment order that could decide the case.
"The most important thing that we can get out of the appeal is to affirm the original anti-harassment order and the no-contact and no-communication provisions that would prevent Mr. Trummel from continuing to harass the Council House residents," Somerville says.
"We would also like to keep the restrictions on publishing residents' names, because we believe ... that also adds to the harassment. But the most important thing is affirming that anti-harassment order to protect the residents of Council House."