Cecilia Tosh is the kind of well-organized person whom harried Christmas shoppers love to hate. A single mother in Nashville, Tenn., who holds down a full-time job while working on her college degree, Tosh said she generally finishes her Christmas shopping by early September.
"I've gotten in the habit of going all year round," said Tosh, 40. "But I get really serious in July or August." Looking for bargains at Wal-Mart during the off-season and shopping by mail help her avoid the "madness" of holiday shopping, especially now that she has an 11-month old son.
The only drawback? "I usually forget where I've hidden something, and then I have to go back out and buy something else," she said. "I'm really good at hiding things."
Tosh is an extreme case, but the holiday shopping season definitely is expanding. Sales that once were heavily concentrated in the five weeks between Thanksgiving and Christmas now are likely to occur anywhere from early November to mid-January.
"The whole season is polarizing," said Carl Steidtmann, chief economist at Deloitte Research. "People are trying to get away from the insanity of it."
The advent of pre-holiday sales and the rising popularity of gift cards are two factors that have been enticing people to the malls earlier in the season and after Christmas. Retailers join in by putting up their holiday decorations beginning in October, much to the annoyance of many consumers.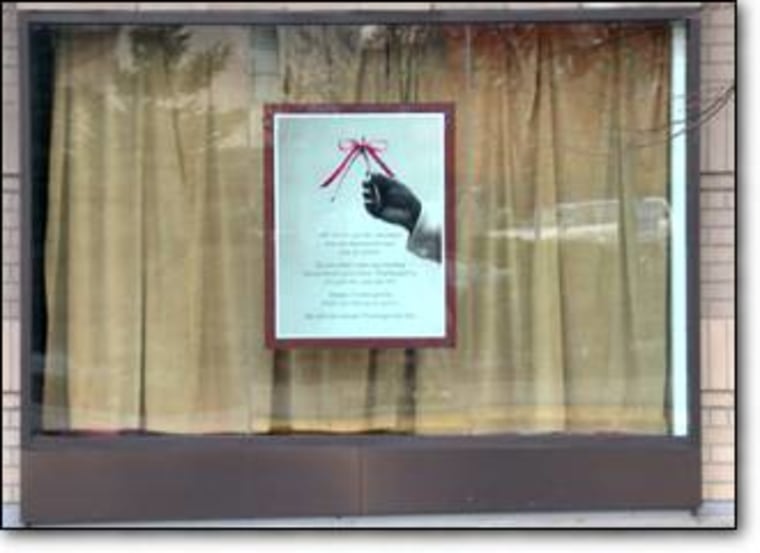 Still, there is little doubt that stores will be packed Friday for what is still the biggest event on the retail calendar — if not the absolute biggest day for sales. And as shoppers begin pounding on the doors early Friday morning, anticipation will be high among retailers, who are hoping for the best holiday season in at least four years.
After last year's lackluster holiday season, many forecasters expect sales of general merchandise to grow 6 or 7 percent over last year's level, which would make it the best season since 1999.
"Everything is coming into place to create a strong holiday season," said Mark Vitner, senior economist at Wachovia Securities. "The economy is clearly gaining momentum. … Consumer confidence is rebounding. The stock market has been up."
Even the weather has been cooperating across much of the nation, Vitner said, pointing to recent subfreezing temperatures, which he said is a prerequisite for sweaters to move off the shelves.
David Wyss, chief economist for Standard & Poor's, agreed that consumers are likely to be in a much better mood than they were a year ago, when the Iraq war was looming, unemployment was rising and the stock market was suffering its worst losses in three decades.
"People have money," Wyss said. "The jobs situation is getting better. I think they're going to be out doing their best to keep retailers happy."
While holiday season sales may be only modestly important to giant discount chains like Wal-Mart, the final two months of the year are critical to millions of retailers large and small, including traditional department stores, apparel stores, toy stores and jewelers. Conventional department stores do more than 26 percent of their business in the final two months of the year, while jewelers get nearly one-third of their revenues in the two-month period.
"A good holiday season can certainly make up for a bad year, and a bad holiday season can ruin what had been a good year," Steidtmann said.
Overall, U.S. consumers are expected to spend about $217 billion this holiday season on merchandise excluding autos, gasoline and food, according to the National Retail Federation. That would be an increase of 5.7 percent and the best increase since the 8.2 percent surge in 1999.
"Americans appear to be ready to shop and ready to spend, just in time for the biggest shopping season of the year," said Tracy Mullin, president and chief executive officer of the retail trade group.
Steidtmann, of Deloitte Research, is even more optimistic, expecting retail sales growth of 6.5 to 7 percent. Other analysts said they thought 4.5 percent sales growth was more likely.
Even 5 percent would be considered a strong result in an environment when prices of many consumer goods, including apparel and electronic items, have been heading lower. Retailers are hoping to fight against deflation by heading into the holiday season with the leanest inventories in years, analysts said.
"That is likely to mean fewer heavy discounts," said Michael Niemira, senior economist at Bank of Tokyo Mitsubishi, which tracks chain-store sales closely.
That certainly is the hope of retailers, who every year try to strike the right a balance between tight inventories that create scarcity and promotional prices that keep shoppers coming through the doors.
"They want to be fairly well cleared out by Christmas," said Wyss. "You don't make any money on the stuff at the January sales."