A kelp forest, the Kentucky Derby and a collection of Tiffany lamps. It sounds like a Freudian fever dream or an accident waiting to happen.
Actually, they're just samples of what's on display at new or newly expanded museums around the country this spring. From Southern California to the Eastern Seaboard, cultural institutions focusing on everything from family fun to fine art are opening their doors, unveiling new exhibits and welcoming visitors.
Depending on where your spring travels take you, here's a look at six museums that are making news right now:
Recently opened
California Science Center
Imagine a towering kelp forest — and a polar zone and 10 other natural environments — in downtown Los Angeles and you'll begin to get a sense of Ecosystems, the new permanent exhibit at the California Science Center. Occupying 45,000 square feet in a new exhibition hall, it opened March 25 as the latest stage of the Center's $165 million master plan.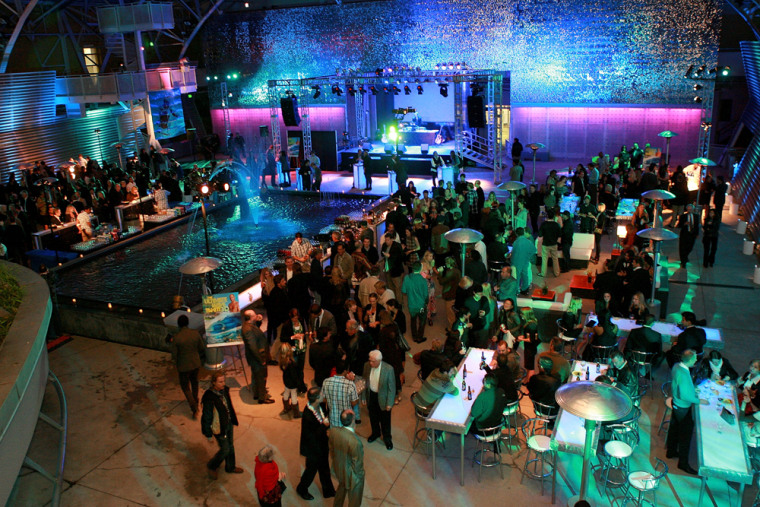 Like any good science center, the focus is on education through interactive immersion. Guests can "walk" through a 188,000-gallon kelp tank (by way of a 24-foot clear acrylic tunnel), witness flash floods in the desert and learn how animals survive from the frozen poles to the bottom of the sea. Admission is free, but timed-entry tickets (with nominal service fees) are recommended.
Fort Wayne Museum of Art
After two years of construction, a nine-month closure and $5.5 million in capital improvements, the Fort Wayne Museum of Art reopened on March 27. The expanded facility now features four new galleries, an outdoor sculpture garden and more space for traveling exhibitions.
The museum is currently showcasing "Wyeth: An American Legacy, Treasures from the Farnsworth Art Museum," which features 50 works by N.C., Andrew and Jamie Wyeth, and "Visions of the Floating World," an exhibit of Japanese woodblock prints. Admission is $5 for adults, $3 for students and $10 for families with free admission on Sunday and Thursday.
Opening soon
Kentucky Derby Museum
Set on the grounds of Louisville's legendary racetrack, Churchill Downs, the Kentucky Derby Museum will reopen on April 18 after a $5.5 million renovation (just in time for the 136th "Run for the Roses" on May 1). To celebrate the reopening — and the facility's 25th anniversary — the museum is sponsoring a one-day Launch Party with pony rides, live music and free admission.
Once inside, visitors can explore more than 30 exhibits, including new additions dedicated to track history, Derby traditions (mmm, mint juleps) and the intense drama of the last 30 minutes before the race. Wannabe-announcers can even try their luck at calling a race in an interactive, karaoke-style exhibit. Once the opening-day festivities are over, regular admission will be $12 for adults, $8 for those ages 13–18 and $5 for children ages 5–12.
Delaware Children's Museum
Delaware may bill itself as "The First State," but it's one of the last to have a dedicated children's museum. That's expected to change when the new Delaware Children's Museum opens in Wilmington on April 24.
Overlooking the Christina River in the city's Riverfront Wilmington area, the $11 million facility will feature seven major exhibit spaces across 37,000 square feet. Highlights will include The Power of Me, which focuses on the human body; ECOnnect, which explores sustainability and clean energy, and Stratosphere, a 30-foot-diameter climbing structure that features multiple levels and wheelchair accessibility. Admission for all ages is $10.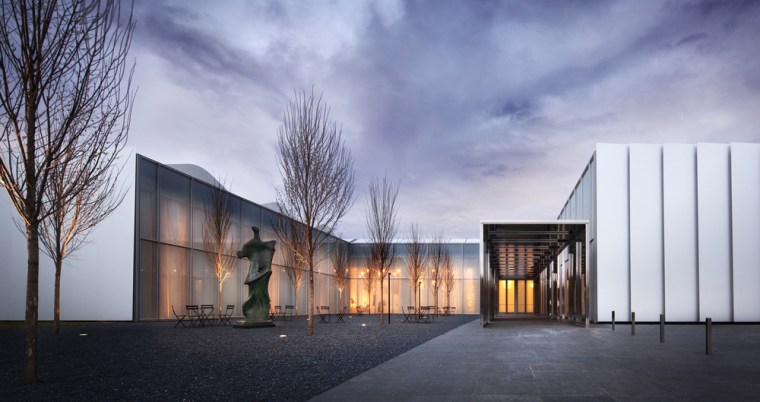 North Carolina Museum of Art
Also opening on April 24, the new West Building of the North Carolina Museum of Art in Raleigh is itself a work of art. At 65,000 square feet, the facility's light-filled galleries wrap around glass-walled courtyards that form a visual link between the artworks and parkland outside. New acquisitions and renovated sculpture gardens should only enhance the museum's impressive collection of European painting, contemporary works and the Southeast's largest collection of Rodin sculptures.
To celebrate the opening, the museum will host a festival April 24­–25 with artistic performances, gallery tours and a Saturday concert with fireworks. The festival is free, but reserved tickets for the tours and concert are required (service fees apply). Festival aside, admission is always free.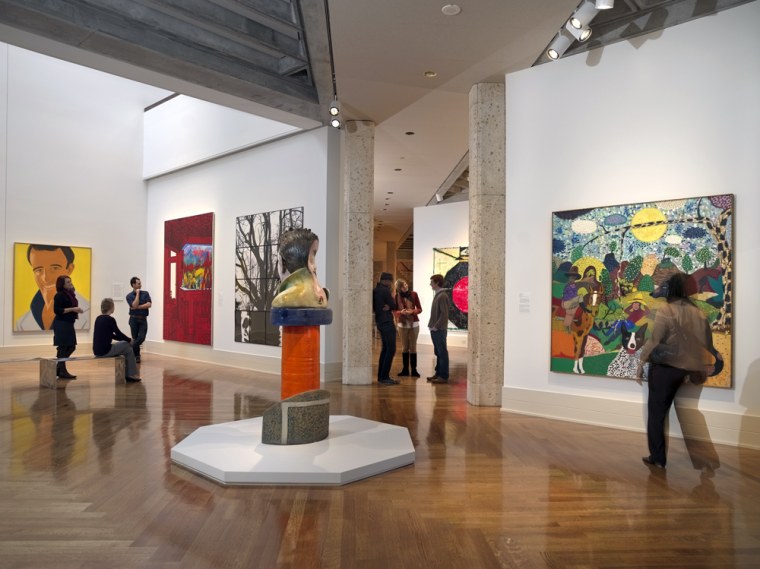 Virginia Museum of Fine Arts
Finally, the season's largest museum project will debut on May 1 when the Virginia Museum of Fine Arts in Richmond unveils its new McGlothlin Wing, a five-level, 165,000-square-foot, glass-and-stone structure that will expand the museum's gallery space by more than 65 percent. The $150 million project also features a new entrance plaza, atrium and 3.5-acre sculpture garden.
The new facility will provide expanded space for the museum's extensive collection of American and international art and a variety of special exhibitions. Upcoming highlights include German Expressionist art (through July 18), historical American art (through July 18) and glassworks by Louis Comfort Tiffany (May 29–August 15). The museum, which is expanding its schedule from five to seven days a week, is free, with separate fees for some special exhibitions.
Rob Lovitt is a frequent contributor to msnbc.com. If you'd like to respond to one of his columns or suggest a story idea, .