Now that the housing bubble has burst, up to 60 percent of the nation's taxable property may be overassessed, meaning owners are paying thousands of dollars more in taxes than they need to, experts say.
That is leading to a flood of appeals in many markets from homeowners eager to cut their taxes and speed the process of aligning tax valuations with reality.
While home prices have fallen by 30 percent on average since their 2007 peak, according to the Case-Shiller Home Price Index, many counties only reassess every three to five years and have little incentive to move faster considering how important property taxes are to funding local government operations.
So homeowners are increasingly appealing the valuations, although the number is still a tiny fraction of the total — 2 to 4 percent, according to the National Taxpayers Union.
"People forget they need to appeal," said Barbara Payne, executive director of the Fulton County Taxpayers Foundation in Georgia. "Everyone should have appealed more than once in the last five years or you're paying too much."
Those who appeal are getting mixed results. Only 20 to 40 percent of those who challenge their assessment walk away with a victory, the NTU said.
"Appeals have become more difficult in the last two years now that municipalities are fighting tooth and nail for everything," said Anthony Sarro, president of eTaxReductions.com, a company that represents people on property tax appeals.
A success story
Stuart Sendell, a retired mortgage banker living in Morristown, N.J., was ultimately successful but said the process took 14 months to complete.
After reading a report that found the average assessed value of real estate in his town had increased by 5 percent, Sendell paid a visit to his local assessor's office to examine the calculations.
"Everyone knew housing values were dropping like a brick," he said, remembering that he thought the report "couldn't be right."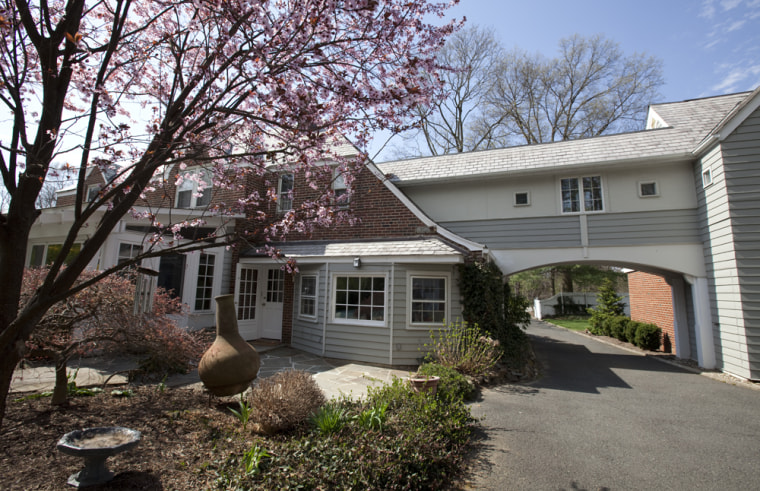 Sendell was onto something. He found that the local government included in its calculation a sample of lower-priced homes that dropped in price less severely than his house, which the office estimated was worth $1.6 million. He decided to appeal after hiring an appraiser who concluded his home was only worth $970,000.
Two months before his court date the lawyer for the township asked to strike a deal. Since New Jersey law gives assessors a 15 percent margin of error for assessments, Sendell accepted a 25 percent reduction, which showed up in his taxes. He was awarded a $5,400 tax refund — a savings he now banks each year.
Sendell's experience isn't unique. "There has been a ramp-up in requests that began well over a year ago," said Peter Sepp, vice president for policy and communications at the NTU. "People are getting sticker shock over assessments that have yet to be adjusted to the realities of the depressed real estate market."
Filing an appeal
Attorney Arthur Semetis, a resident of Westchester County, N.Y., used a law firm to file his tax grievance two years ago. "They know what the courts are looking for," he said, referring to the law firm, "and work with the judges all the time."
His lawyer was initially unsuccessful in negotiating with the tax authority but knew to stick with the process. The firm ended up winning him a tax reduction of 12 percent on the second go around in the judicial hearing.
An industry has cropped up around the process, with companies filing appeals on behalf of residents in exchange for a cut of the winnings. Most firms work on a contingency basis, taking about 50 percent of the savings for the first year.
Hiring a lawyer or a firm may not be the most effective tactic in appealing an assessment, one expert said.
"The magistrates in the county will tend to be more lenient and more understanding of a lay person than they will an attorney," said Joe Zdanowicz, chief appraiser for the Broward County Property Appraiser's Office in Florida.
Joshua Kent, 30, successfully appealed without a lawyer the assessment of his Gaylord, Mich., home when the county determined it to be valued at $490,600.
Kent printed out what his neighbors were paying in taxes and drove around taking pictures of six houses to show they were similar to his. When the date came for him to appear before the tax review board, he brought his file and argued his case.
"Everyone there is obviously complaining, so don't be a complainer, just make your case," Kent said. "You shouldn't have to send in the muscle, but should be able to argue yourself."
The assessors agreed with Kent, pinning his home's new market value at $381,600, a $109,000 drop. Kent saved $4,306 in taxes each year after a few hours of work and a 10-minute conversation.
And there are resources available to help homeowners like Kent with the process. Groups like Otsego Taxpayers for Accurate Assessments in Michigan and the Fulton County Taxpayers Foundation in Georgia have started offering workshops to help homeowners through the process and understand their property record card. Others offer tips on their Web sites.
Odds of success fairly good?
While national numbers are hard to come by, local assessors' offices — especially in areas hit hardest in the housing bust — suggest that challenges are on the upswing.
The number of appeals in Sacramento County, Calif.,  more than doubled from 2008 to 2009 with 11,909 appeals last year, up from 5,138 appeals in 2008. Likewise, Broward County, Fla., experienced a similar spike with 8,800 appeals in 2009, compared with 4,930 appeals in 2008.
The heightened activity isn't surprising, especially since the odds of success are fairly good in areas that suffered most significantly, experts say.
The Fulton County Taxpayers Foundation had 130 requests for appeals last year compared to more than 300 already in 2010. Their success rate: 94 percent.
But winning on appeal doesn't always equal a victory. Property taxes account for about 45 cents of every general-revenue dollar collected by local governments, according to the NTU, and if people pay less, municipalities have to make up the difference.
"In many cases jurisdictions will have to raise taxes somewhere else," said Sepp of NTU. "You may pay higher sales taxes."
And municipalities are strapped for cash just like everyone else.
"It's like a circle," said David Wilkes, partner at Huff Wilkes LLP. "Home values are high because there are great services provided to those homes, but someone has to pay for them."