/ Source: a href="http://www.travelandleisure.com/" linktype="External" target="_blank" resizable="true" status="true" scrollbars="true" fullscreen="false" location="true" menubars="true" titlebar="true" toolbar="true">Travel + Leisure</a
Warm blue water, pristine white sand, swaying coconut palms: Belize's South Water Caye is a tropical paradise pared down to the alluring basics. Some 30 years ago, only fishermen inhabited this 15-acre islet; today, because it lies distinctly off the Caribbean's beaten path, frankly, not too much has changed. You can still enjoy the surf's rhythmic, soporific whush-shhh over sunset drinks at a sandy-bottomed bar.
There's something magnetic — almost primevally compelling — about a fleck of land bounded by endless sea. And having to share the space with a crowd of tourists can ruin the magic.
Fortunately, secret islands like South Water Caye still exist. And for those willing to search for solitude, the reward may be your own maritime Shangri-la.
"People rarely follow the road less traveled," says Kelly Shea, a Travel + Leisure A-List agent who organizes journeys in Greece. "They have their minds set on Mykonos and Santorini."
But Alonissos — in the country's Northern Sporades archipelago, in the Aegean Sea — is tougher to access. "Americans have never heard of it," she says, "and there are no luxury hotels. But it has isolated coves where you won't see another person all day."
Alonissos's primary lure is its marine park — at 875 square miles, Europe's largest — where striped dolphins and endangered monk seals abound.
The isle also features hiking trails that meander through fields of ruby-red blooms, olive groves and pebble beaches. In the cobblestone streets of the old town of Chora, cheery, Venetian-designed tavernas grill up the catch of the day while live Greek music drifts out of open pub windows.
Ferries make the trip to this 14-mile-long ribbon of flowering rock in a couple of hours from nearby Skiathos, where there's a small regional airport. But Alonissos remains comparatively remote, so — unlike in Mykonos — the beaches and restaurants and bars have space to spare.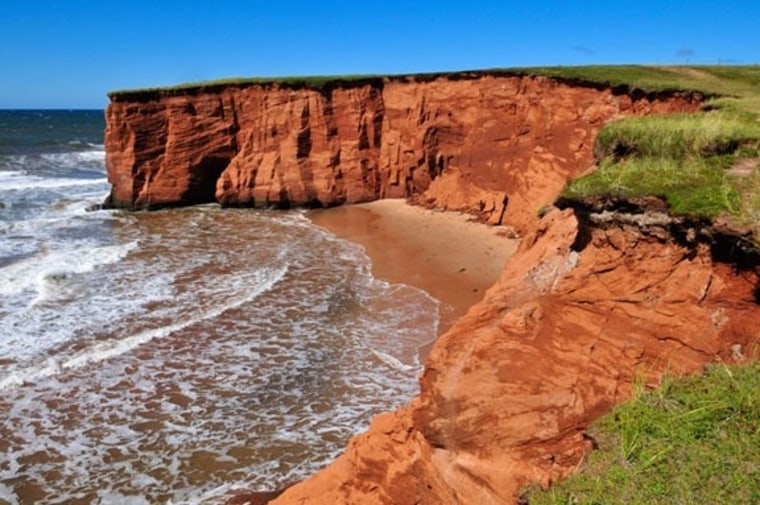 While seclusion has helped hide places such as Alonissos, it's neither a guarantee (think St. Bart's) nor a necessity.
Just 10 miles from Portland, Ore., sprawls a 24,000-acre stretch of river-encircled farmland called Sauvie Island. Known among foodies as the epicenter of the Northwest's locavore movement, the place bursts with fresh, pick-your-own harvests: plum-colored marionberries, sweet corn, plump pumpkins. And with Stumptown only a 15-minute drive away, Sauvie also represents that rare find: a weekend getaway that's easy and affordable.
So whether you're looking for a secluded atoll renowned for its beauty or a little-known enclave just around the corner, T+L's list of 30 secret islands is sure to reveal a dream destination you've been craving.