/ Source: The Associated Press
The life of Yeardley Love was celebrated with song and tears Saturday at a funeral service for the slain University of Virginia women's lacrosse player.
The 90-minute service was held only a few weeks before Love was to graduate, and at a church located just a few miles from where she excelled as a lacrosse player at Notre Dame Preparatory School.
Family, friends and Love's former teammates filled the Cathedral of Mary Our Queen in a closed ceremony. Members of the Virginia women's lacrosse team were in attendance, along with several Notre Dame Prep students dressed in the school uniform.
A private burial followed the service.
The 22-year-old Love was found beaten to death in her off-campus apartment Monday. George Huguely, a player for the UVA men's lacrosse team, is being held on first-degree murder charges in the case.
Media were not allowed on the church grounds at the family's request. Nearly a dozen TV cameramen were lined up across the street, along with many more photographers and reporters.
On the cover of the funeral service program, Love was pictured as a child dressed up as an angel. Underneath is her senior yearbook quote from 2006: "Truly great friends are hard to find, difficult to leave, and impossible to forget."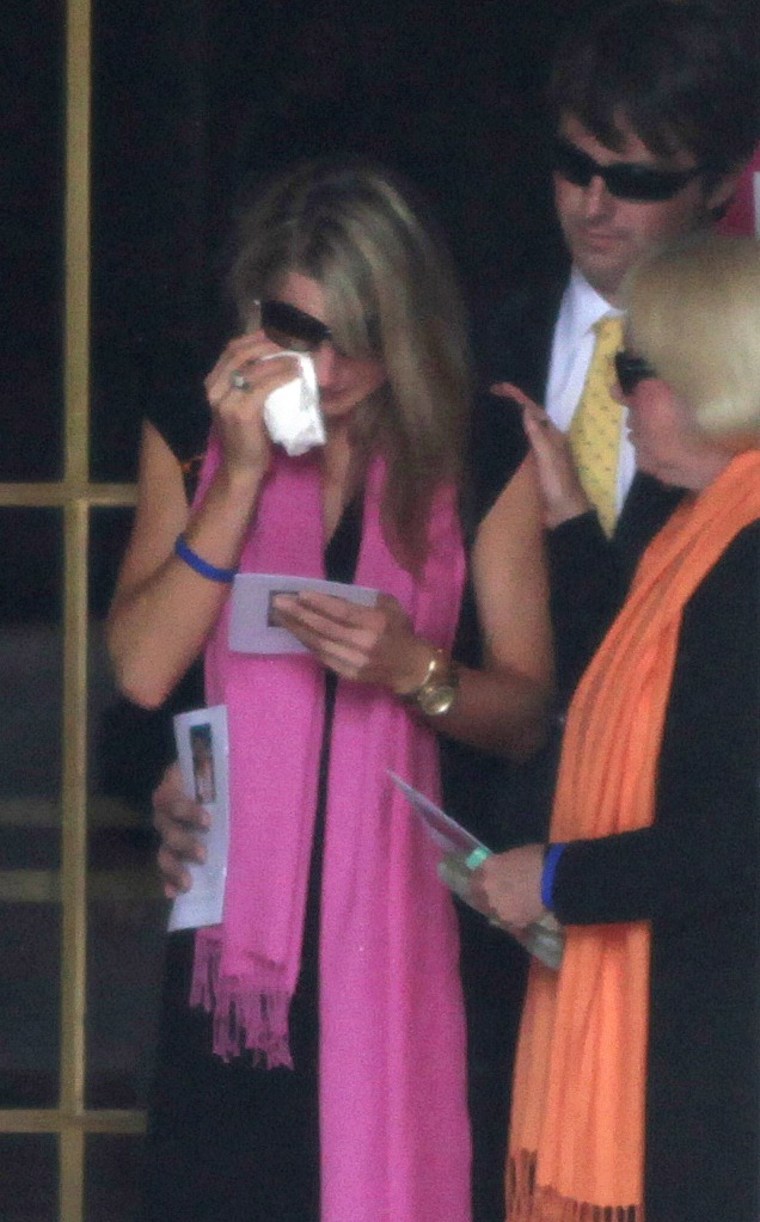 Many of those friends cried before and after the ceremony.
An essay written by Love when she was a freshman at Notre Dame Prep was printed inside the back cover. The final line of the piece read, "So far my life has been filled with joy and happiness, and I hope to keep living my life that way."
Love's casket was carried into the church through the front door around 10 minutes before the service began, and placed into a hearse shortly after the conclusion of the program.
Julie Myers, head coach of the Virginia women's lacrosse team, addressed the gathering before the family reflected on Love's life.
Earlier, Mary Bartel, Love's coach at Notre Dame Prep, led the call to worship.
Love's mother and sister received guests at two viewings Friday. Love's father died of cancer when she was in high school.