/ Source: a href="http://www.travelandleisure.com/" linktype="External" target="_blank" resizable="true" status="true" scrollbars="true" fullscreen="false" location="true" menubars="true" titlebar="true" toolbar="true">Travel + Leisure</a
One soda, one candy bar, and—oh—how about a fresh-baked pizza from scratch?
If you find yourself in Milan's Malpensa airport—or a few other places around Italy—you can watch as your dough is kneaded, your desired toppings doled out, and your pizza bakes ... all in just under three minutes. But if you're hoping to watch a real Italian pie guy work his magic, you'll have to go somewhere else—this pizza's made entirely inside a vending machine.
For travelers, a vending machine can be a welcome sight. Perhaps it's just for a quick snack when the rest of the airport is closed. Or, overseas, an easy transaction without any language hurdles. But these days, the vending machine is diversifying. Now travelers can find all sorts of things inside these contraptions—items that range from the practical to the absurd.
The world's first vending machine apparently dates back to the first century, when Hero of Alexandria, a Greek mathematician, devised a coin-operated mechanism that would dispense holy water. Perhaps because that was such a tough act to follow, vending machines didn't really evolve again until the 19th century, when Industrial Age machines started selling postcards or gum.
Today, vending machines tend to be more prevalent—and therefore more exotic—in Europe and Asia, says Michael Provost, president of vending machine company Wurlitzer Vending Machines. A big reason: they have more mass transit. "Vending machines are on the train platforms everywhere—they're open for 24 hours and don't need employees."
At the intersection of technology and quirkiness, Japan is the hands-down leader, with all sorts of items offered for automated sale. "Japan has the highest vending machine density in the world—about one per 23 people," says Christopher Salyers, author of "Vending Machines: Coined Consumerism".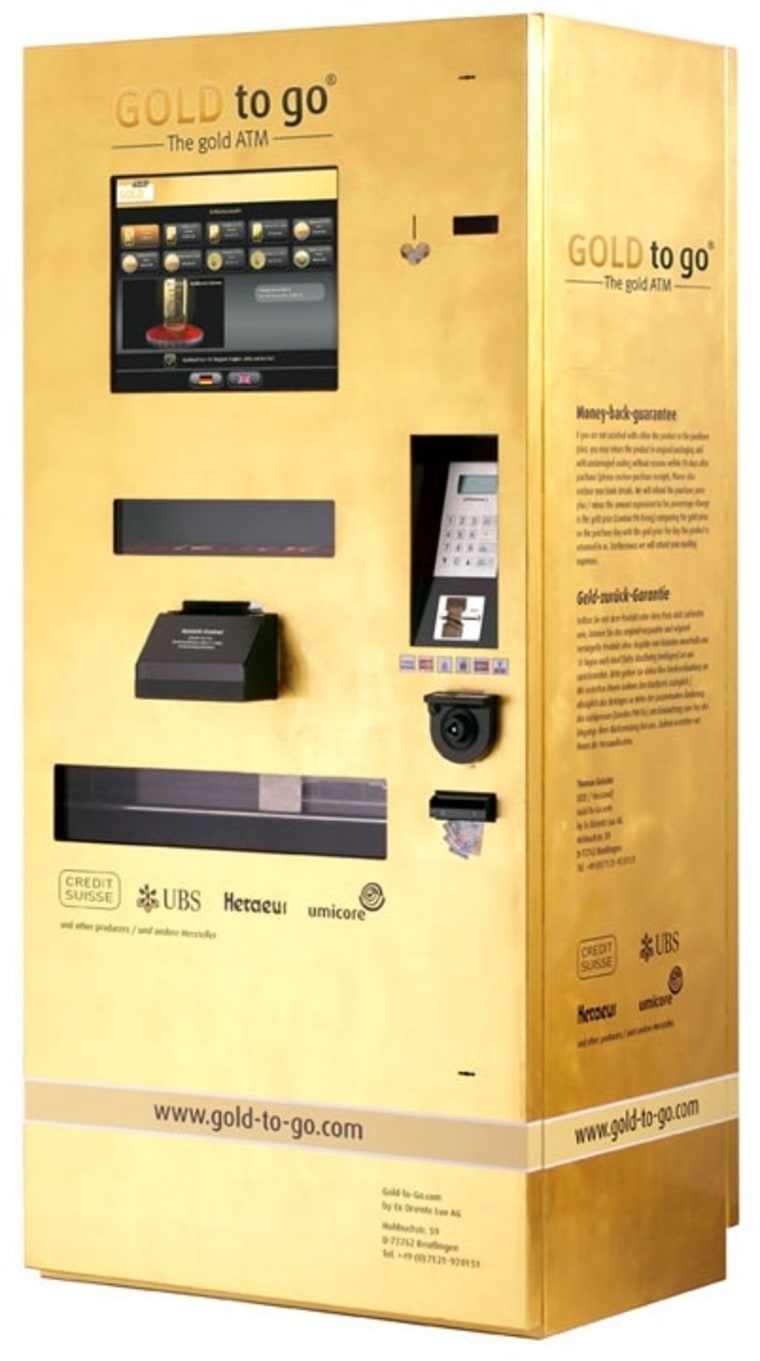 "Machines sell liquor, noodles, underwear, fresh meat, to name but a few," he says. "And why not?"
The U.S. is making its own strides, too. At Miami's Mondrian South Beach Hotel, you can use the vending machine in the lobby to buy anything from a toothbrush to gold-plated handcuffs(!), or even to rent a Cadillac convertible.
And taking a cue, perhaps, from the Japanese, more than 100 bars and restaurants in the U.S. now carry the Maine Lobster Game. For a mere $3, you get 15 seconds to try to catch a live lobster with a claw on a crane. It's a big hit with customers, says Chris Keslinger, president of Vending Extreme. "We have had machines bring in over $2,000 in one week." If you win, just hope the bartender has a pot of boiling water handy.
And if you end up taking your live lobster home in a bag? People will likely still pony up $3. "We love vending machines because their very nature will always remain consistent," says Salyers. "Some of us would prefer having access to goods 24 hours a day, devoid of human interaction or adult supervision."
"Change is inevitable," he says, quoting the aphorism. "Except from a vending machine."