/ Source: The Associated Press
NASA workers will get $15 million from the federal government to help them search for new jobs and get additional training once the shuttle program ends, U.S. Secretary of Labor Hilda Solis said Wednesday.
Solis, speaking at Kennedy Space Center, said the emergency grant will assist about 3,200 contractors who work on the shuttle program full time, including those from major aerospace companies such as ASRC Aerospace Corp., Boeing and United Space Alliance. The last launch is scheduled for November.
As many as 20,000 contract and subcontract workers could be laid off, according to Labor Department estimates.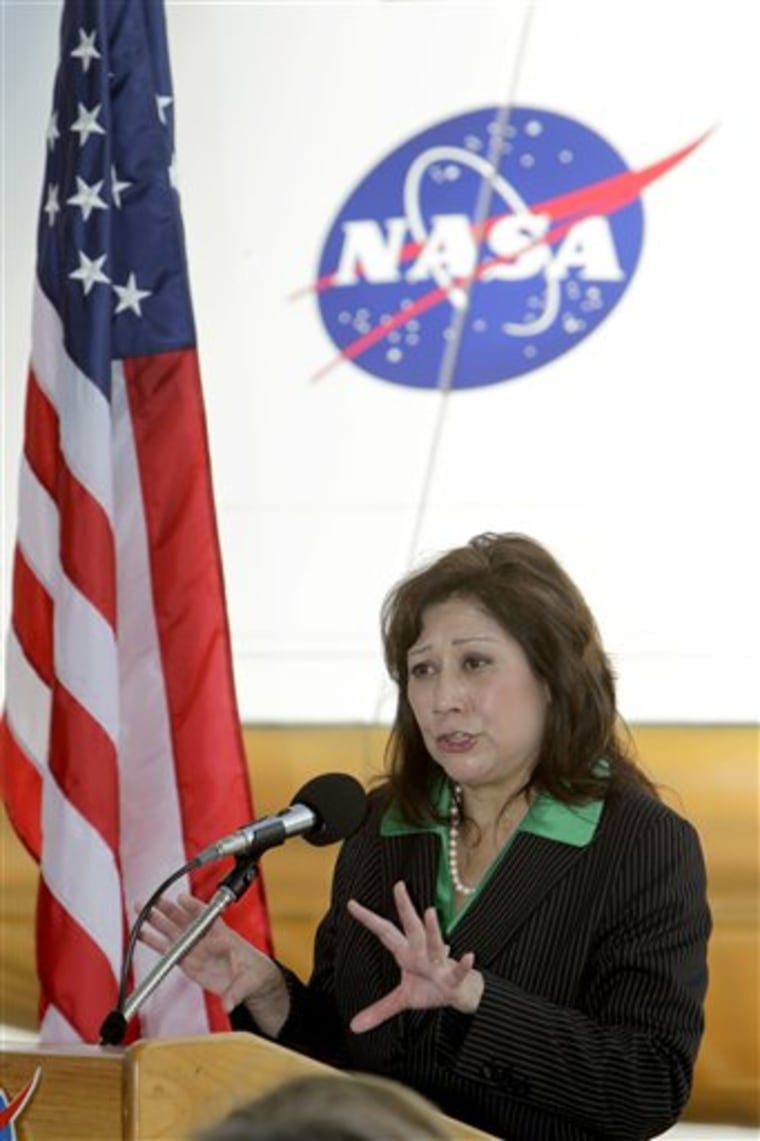 Two remaining shuttle missions are scheduled for this fall, although NASA and some members of Congress are pushing for one more flight next June.
"By no means are we somehow turning off the spigot and saying we're going to close shop here," Solis said. "We're going to continue to push for more research, more technological breakthrough and continue to foster that growth that's occurred here over the last few decades."
The grant is in addition to $40 million in aid to retrain workers that President Barack Obama promised when he visited Kennedy Space Center in April. Solis said the grant announced Wednesday is the first step to help shuttle workers transition into other jobs as the federal government works to boost the economy around Florida's so-called Space Coast, which is bracing for a big hit.
Once the shuttles retire for good, Americans will keep hitching rides to the space station on Russian rockets until U.S. private enterprise is able to take over. That's part of the plan set forth earlier this year by Obama, who wants astronauts aiming for asteroids and Mars in the next few decades. The space station is expected to keep operating until 2020.
NASA deputy administrator Lori Garver said she remains confident that Kennedy Space Center will continue to be the nation's most important space launch facility. That sentiment was echoed by business leaders and space officials in attendance.
"We're more likely to emerge out of this now stronger and more diverse than we were going in," said Space Florida president Frank DiBello.