It's a dog's life. Well, it was on Saturday when the forecourt of the Sydney Opera House came alive with the sound of high pitched music and howling dogs at the world's first concert performed for dogs.
The concert was the brain child of acclaimed U.S. music artist Laurie Anderson and rock legend husband Lou Reed.
Anderson wrote the 20-minute piece "Music for Dogs" describing it as "an inter-species social gathering on a scale never seen before in Australia."
"It was really so fantastic. All the dogs were really grooving on the music. They really seemed to enjoy themself," Anderson told Reuters.
Classical music fan
Big dogs, small dogs, dogs dressed up for the occasion and even a 15-year-old arthritic dog, whose owner pushed him in a makeshift dog wheelchair, attended the world's first ever outdoor performance staged for dogs.
"I thought it would be a great opportunity for Kim, because he's old and he can't walk very far. He does like music, classical music," said the Border collie Kim Beastly's owner.
As the winter sun beamed down, the white sails of the Opera House shaded the audience, some perched on the steps overlooking the stage and more enthusiastic dog owners closer to the stage to make the most of the performance.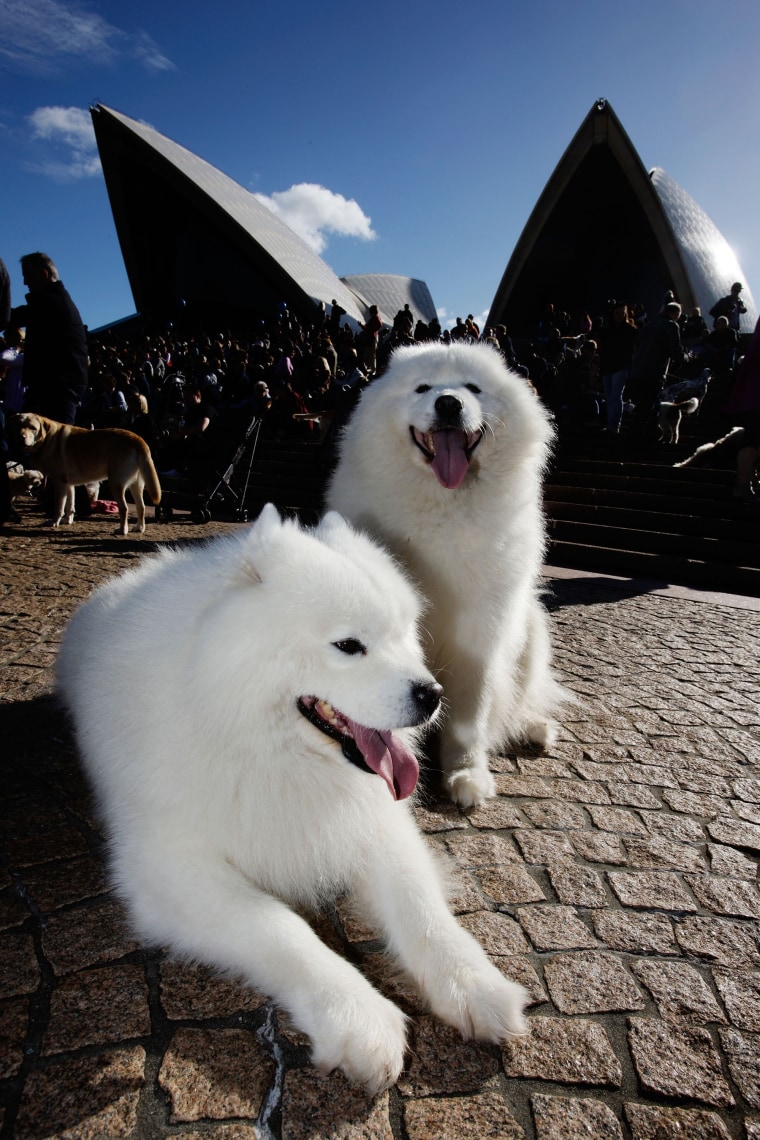 While dog owners could hear the music, some of the strange tones and high pitches were certainly geared for the dogs to appreciate rather than their two-legged owners.
Vet on site
With so many sizes and breeds of dogs in one spot, a local Sydney vet was on site in case there was any brawling. But with only one minor injury to report, he was able to have a laugh about the incident.
"It's fantastic! It's a testament to Laurie and her reputation and the organizers of the event. There's been no problem with the dogs. Everyone's been responsible. Someone stood on a dog's leg and is a little bit sore," Geoff Golovsky said.
The performance was part of the Vivid light festival which runs in Sydney from May 27-20 June, 2010.