/ Source: The Associated Press
Candidates were making a final push for votes on Monday ahead of a primary election in which Republicans could propel two women to the top of their party's ticket for the first time.
Billionaire former eBay chief executive Meg Whitman and former Hewlett-Packard CEO Carly Fiorina were campaigning in Southern California, as was Whitman's gubernatorial rival, state Insurance Commissioner Steve Poizner.
Republicans hope the anti-incumbent mood that has swept the nation will help them defeat two of California's most well-known Democrats in November's general election: state Attorney General Jerry Brown, who is seeking a comeback as governor, and U.S. Sen. Barbara Boxer, who is running for a fourth term.
Brown and Boxer have been raising money in anticipation of what are expected to be difficult and expensive campaigns. A union-funded group that supports Brown reported raising more than $4 million in the last two weeks and planned to begin airing its first television commercials Wednesday, a day after Republicans select their challengers.
Brown posted a letter on his website listing three issues he would tackle as governor: reducing regulatory barriers that he said stifle job creation; delivering an honest, transparent state budget; and shifting authority away from the state to local governments and school boards.
In a recent campaign filing, Brown reported $20.6 million in the bank in anticipation of a general election matchup with either Whitman, who has spent a record-setting $81 million in the Republican primary, or Poizner, who has spent $25 million of his personal fortune so far.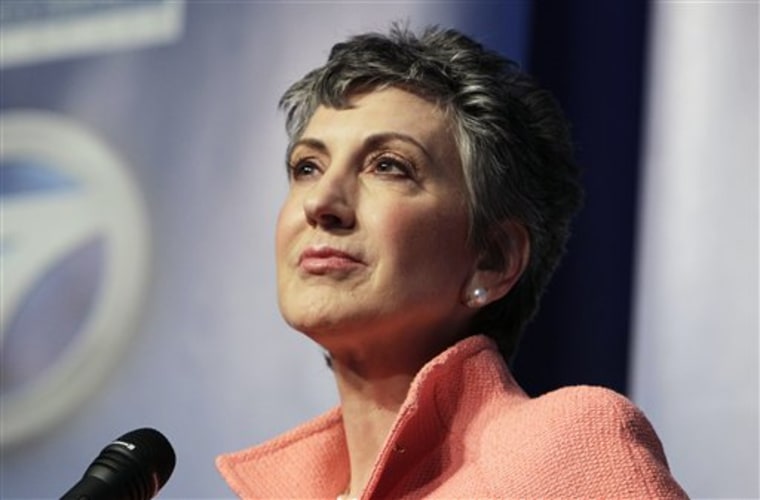 Despite Whitman's vast personal wealth, her campaign has reported raising nearly $510,000 over the last week, including $103,600 from former U.S. Ambassador to Uruguay Frank Baxter and his wife, Kathy, who each gave the maximum contribution for the primary and general election.
Whitman's campaign also said Monday that she will avoid the typical Election Day photo-op because she already has cast her mail-in ballot. Whitman has been criticized for her poor voting record and has acknowledged that she did not vote for most of her life.
Her spokesman, Tucker Bounds, said Whitman decided to vote absentee for convenience because she will be in Los Angeles on Tuesday. Her home is in Atherton, south of San Francisco.
Whitman's rival, state Insurance Commissioner Steve Poizner, will drop off his mail-in ballot in San Jose, while Brown will vote Tuesday morning in Oakland.
Fiorina has a full day of events after voting in Los Altos Hills, while her chief rival for the GOP Senate nomination, former congressman Tom Campbell plans to keep a low-profile. Campbell and state Assemblyman Chuck DeVore were running well behind Fiorina and were in a statistical tie, according to a Field Poll released last week.
Democrats also are deciding Tuesday whether to extend the political careers of two of San Francisco's most well-known figures, Mayor Gavin Newsom and District Attorney Kamala Harris.
California voters also could transform the state's primary system and opt for a trial run of public financing of campaigns, somewhat ironic in a year of record political spending in the GOP race for governor.