Olivia Bouler doesn't have time for anything else these days except to draw and paint. But that's OK for the artistic fifth-grader, because everything she does is for the birds.
The Islip, N.Y., girl, who turns 11 on Friday, has raised an estimated $80,000 by sending her sketches and paintings of birds to people who donate to organizations helping with relief efforts in the Gulf of Mexico spill disaster.
"I do some in the mornings and some in the afternoons, and weekends are really the time for me get cracking at them," Olivia told msnbc.com on Thursday in a telephone interview as she and her parents were headed to the Gulf for a visit.
Olivia came up with the idea to help birds in the Gulf four days after the Deepwater Horizon rig exploded on April 20, killing 11 workers and triggering the nation's worst oil spill. Olivia's father's family grew up in Alabama, and she has spent vacations in the Gulf.
"Olivia heard about the oil spill and she immediately thought of the birds. She's a bird lover. She knew they were nesting and she knew the spill would bring an incredible change to their habitat," said her mother, Nadine Bouler.
So Olivia wrote to the National Audubon Society, saying she would like to help by doing drawings and giving the wildlife conservation group any money she raised. She signed it, a bit precociously, "Olivia Bouler, 11 years old and willing to help."
Thus was born Olivia's "Save the Gulf" campaign. In addition to purchasing one of Olivia's drawings, the Audubon Society collaborated with Olivia's family to create a fundraising program whereby Olivia sends one of her original paintings to anyone who donates to any of several organizations helping wildlife in the Gulf.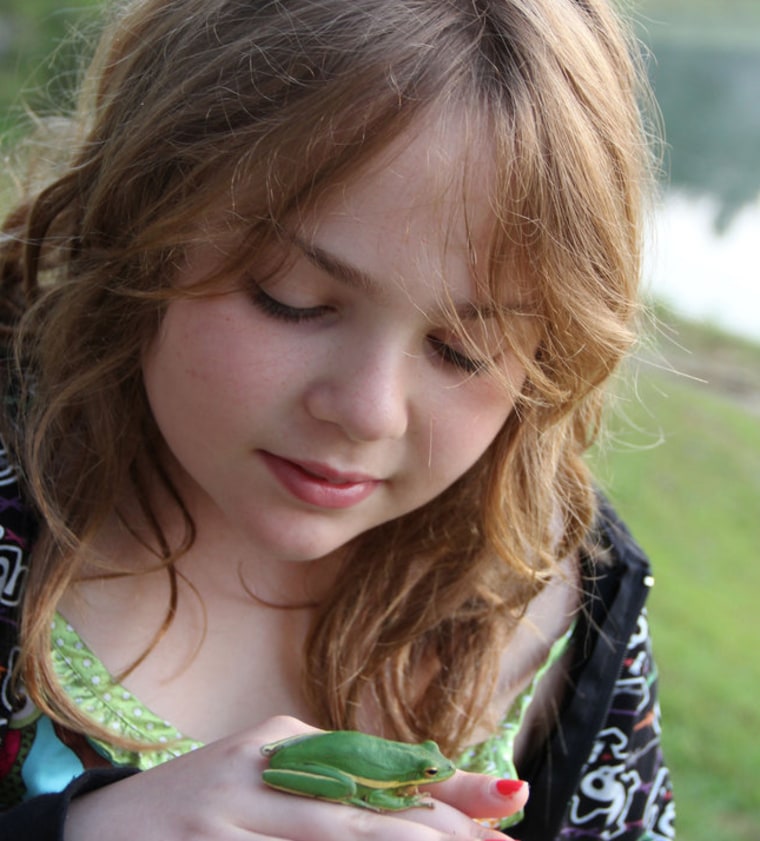 AOL got on board, giving Olivia her own artist's gallery on its site and donating $25,000 to Audubon in her name.
Olivia creates her artwork with heavy stock paper, Ebony pencil and watercolors. She has sent out about 150 original illustrations so far and has capped the number at 500, after which contributors will receive limited edition prints, says her mother.
The Audubon Society is overseeing the donation process.
According to wildlife officials, hundreds of pelicans, gulls, sandwich terns and other birds in the Gulf have been have been collected alive with visible oil; more than 100 oiled birds have been found dead. The numbers are expected to rise dramatically as oil blankets the sea, marshalands and the coastline.
"I really wanted to help the birds and I'm really lucky Audubon found out," Olivia says.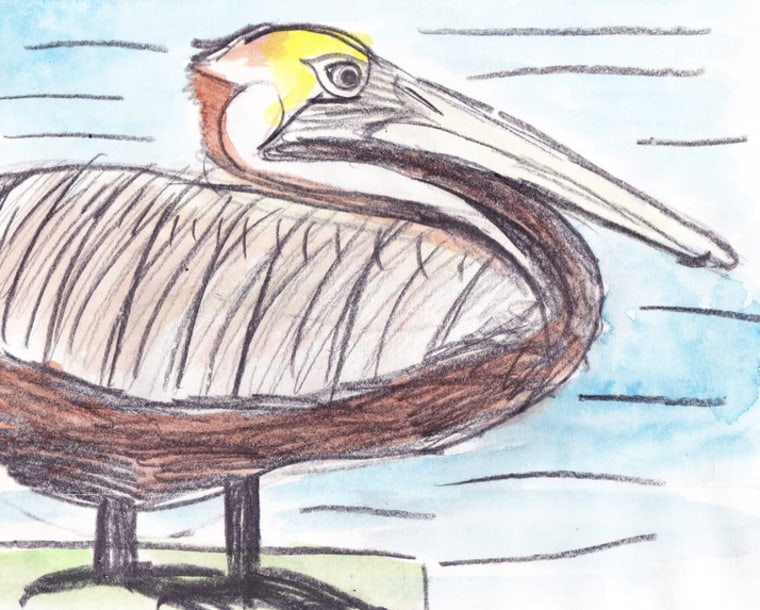 It takes Olivia between 15 and 30 minutes to do a drawing. Between that and media queries, there isn't much time for anything else.
"It's really crazy how many people want my drawings," Olivia says.
"I really don't mind the publicity. I don't say I love it. I don't crave it but I don't say I hate it either." At school, she says, "some kids are jealous and some kids are like,' Can I have your autograph?'"
Adds her mother, "She knows it's for a good cause. She didn't get into this to be a celebrity. She just wanted to raise some money and awareness."
Olivia's interest in birds transcends the Gulf. "I want to be an ornithologist," she says matter-of-factly.
Meantime, she says, you don't need artistic talent to pitch in with spill-relief efforts. "Try your best. You can do anything to help."