/ Source: The Associated Press
Gov. Bill Ritter said Monday that he discussed possible federal jobs for former Colorado House Speaker Andrew Romanoff with the White House shortly after President Barack Obama took office, but there was never an offer to keep the Democrat from running for the Senate.
Ritter's remarks to Denver radio station KOA came weeks after a flap over the White House's contact with Romanoff about a possible administration job in hopes that he would abandon his Senate bid against Sen. Michael Bennet, whom Obama has backed.
Both the White House and Romanoff have said there was no job offer, and Romanoff remains a candidate in Colorado's Aug. 10 Democratic primary.
In his radio remarks, Ritter said he also wanted to avoid a Democratic primary, but it had nothing to do with job offers.
"I did talk with the White House very early on about a list of people and Andrew Romanoff was one of them. I never was involved in any other conversation, and certainly after Andrew had decided to run for the U.S. Senate, I have never had any conversation about trying to find him a job," Ritter said.
Ritter, who appointed Bennet to his Senate position, said he did urge Romanoff not to challenge Bennet for the Democratic primary.
"I told him I thought that was a bad idea," Ritter said.
Ritter also said he had conversations with former White House adviser Donald Gibbs, now U.S. ambassador to South Africa, about possible positions for Romanoff, who had indicated he might like an international assignment. He said no jobs were ever offered.
"I wouldn't say they were high-level conversations," Ritter said.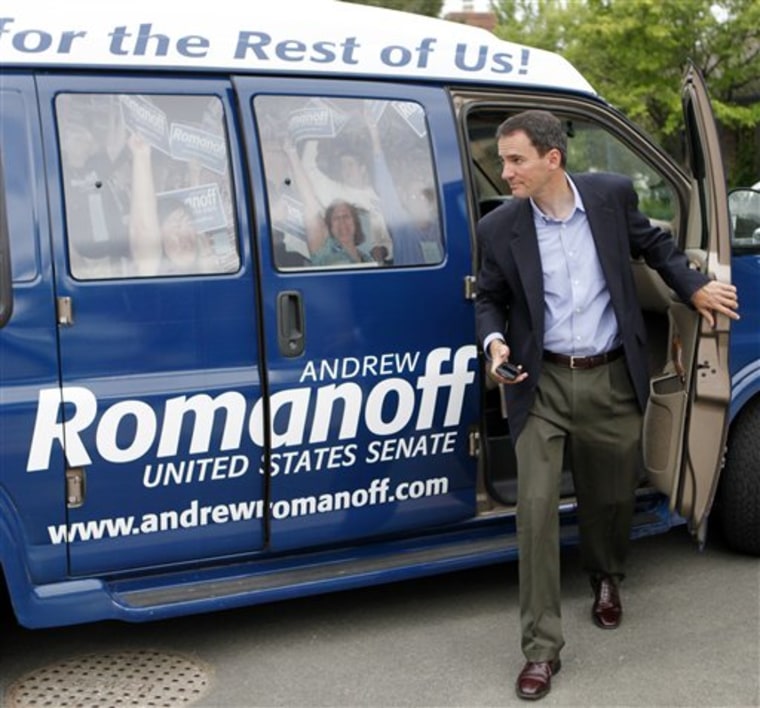 Roy Teicher, Romanoff's spokesman, said Monday he was unaware of Ritter's statements and had no immediate reaction.
Before the Colorado matter, Obama had come under fire for trying to keep quiet a similar Pennsylvania episode involving Rep. Joe Sestak's challenge to Sen. Arlen Specter. That led Republicans to denounce "Chicago-style politics" and accuse Obama of breaking his clean-politics promises.
White House press secretary Robert Gibbs subsequently said that as leaders of their parties, presidents have an interest in ensuring that supporters don't run against each other in contested elections. He said when it comes to personally persuading a candidate to step aside, Obama is not aware of the individual circumstances.