Forget those clunky and expensive 3-D glasses. Nintendo has just unveiled a handheld game machine that will allow people to play 3-D games and watch 3-D movies without the need for expensive eyewear.
At a Tuesday morning press event that kicked off the first official day of the Electronic Entertainment Expo, Nintendo president Satoru Iwata introduced the 3DS, the portable game machine that will be the successor to the immensely popular Nintendo DS game machine.
Like previous DS devices, the 3DS will feature two screens — with the top one being 3-D and the bottom one being a touchscreen. A 3-D Depth Slider will allow players to adjust the level of the 3-D images they see on the gadget's screen. That is, players can turn 3-D off completely or bring it more fully into view to the level that they like most.
The 3DS also will feature three cameras total — one inward-facing camera plus two exterior cameras that will allow users to take 3-D pictures of their own.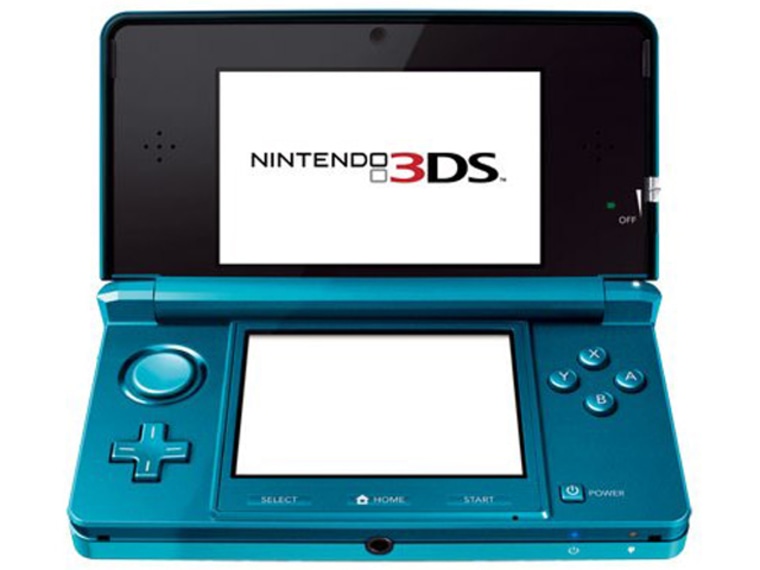 "We know that consumers love taking photos with their DSi, so this takes it to another level allowing them to create their own 3-D images," said Cammie Dunaway, Nintendo of America's executive VP. "Also this will be a fantastic tool for developers. We expect you'll see a lot of creativity as developers work on bringing those 3-D photos into gameplay."
Additionally, the device will have both a gyro sensor and a motion sensor, Iwata said, functions that seem aimed at taking on the increasing competition from Apple's iPhone and iPod Touch devices.
Nintendo did not announce when the gadget will be available to consumers or say how much it will cost.
Nintendo, however, did reveal that a new "Kid Icarus" game — "Kid Icarus: Uprising" — will arrive for the 3DS, and that famed game designer Shigeru Miyamoto is working on a 3-D follow-up to "Nintendogs" called "Nintendogs + Cats."
Iwata also announced that many third-party developers and publishers are already working on games for the 3DS. "Metal Gear Solid," "Assassin's Creed" and "Resident Evil" are among the well-known franchises that have 3DS games in the works.
Meanwhile, Iwata invited those attending E3, taking place in Los Angeles over the next three days, to come to the Nintendo show floor and view 3-D movie trailers on the forthcoming device.
The 3DS announcement brought a rousing close to what had started out as a rocky E3 event for Nintendo. Miyamoto took to the stage at the start of the press conference to show off the highly anticipated "Legend of Zelda: Skyward Sword" game for the Wii which makes use of the Wii MotionPlus device. But he experienced technical difficulties as he tried to play the game.
Through an interpreter, he said that wireless interference was causing the problem, but assured the audience that they would be able to try out a properly working version of the product on the Nintendo show floor.

Avid gamers have often criticized the Wii's motion controls for their lack of precision. The MotionPlus device is an add-on gadget designed to improve the Wii Remote's motion sensing abilities.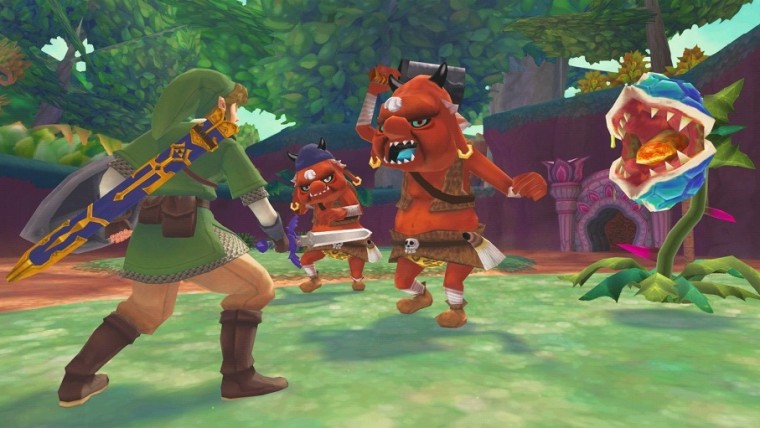 Despite problems with the demo, Miyamoto showed E3 attendees how they would be able to use the Wii's MotionPlus-enhanced Remote and Nunchuk controllers to take famed game character Link into battle, swinging the remote like a sword and using the Nunchuk like a shield.
But Link wasn't the only historical Nintendo character getting a new game and time in the spotlight at Tuesday morning's event.
Nintendo showed off Mario in "Mario Sports Mix," announced a new Kirby game with "Kirby's Epic Yarn" and unveiled a new Donkey Kong game called "Donkey Kong Country Returns" — all for the Wii.
Game executives also revealed the forthcoming "Golden Sun: Dark Dawn" game for the DS, showed off the Disney-created Wii game "Epic Mickey" and announced that a new "GoldenEye 007" game is coming exclusively to the Wii.
You can find Winda Benedetti tweeting in 4-D right .