/ Source: The Associated Press
A somber and frail Nelson Mandela attended the funeral Thursday for his 13-year-old great-granddaughter, who was killed in a car crash after the World Cup's opening concert.
The 92-year-old anti-apartheid icon emerged stiffly from a car and leaned on a walking stick. He was ferried in a golf cart to the brick chapel of the Johannesburg private school Zenani Mandela had attended and took a front pew. Mandela's face was somber. A corsage of pink roses was pinned to the lapel of his black coat.
Police say a close family friend who was driving the car that crashed the night of June 10 could be charged with drunk driving and homicide.
Zenani was a member of the choir, marimba club and drum corps of St. Stithians College where her funeral was held, and wanted to be a plastic surgeon.
View images of civil rights leader Nelson Mandela, who went from anti-apartheid activist to prisoner to South Africa's first black president.
After Zenani died when the car she in crashed on a highway, Mandela decided not to attend the tournament's opening ceremony and first game as had been planned. Mandela's public appearances are increasingly rare.
A private burial was held earlier Thursday. The public had been welcomed to the chapel service, and several hundred people attended, including an overflow crowd in a tent outside. Mandela was accompanied by his wife, Graca Machel. Also present was his ex-wife, Winnie Madikizela-Mandela, who is Zenani's great-grandmother.
Zenani's classmates in school blazers and other mourners each held a single white rose. They stood to sing "Amazing Grace" as the funeral began before a montage of family portraits, including one of Zenani hugging Mandela, was projected on a screen as a recording of "Lean on Me" played.
Meanwhile, the mood in South Africa was somber after the country's World Cup team fell Wednesday night to Uruguay 3-0 and was clearly overpowered, barely making a shot on goal. Callers to a popular talk radio station Thursday morning were full of recriminations for Bafana Bafana's coach and players.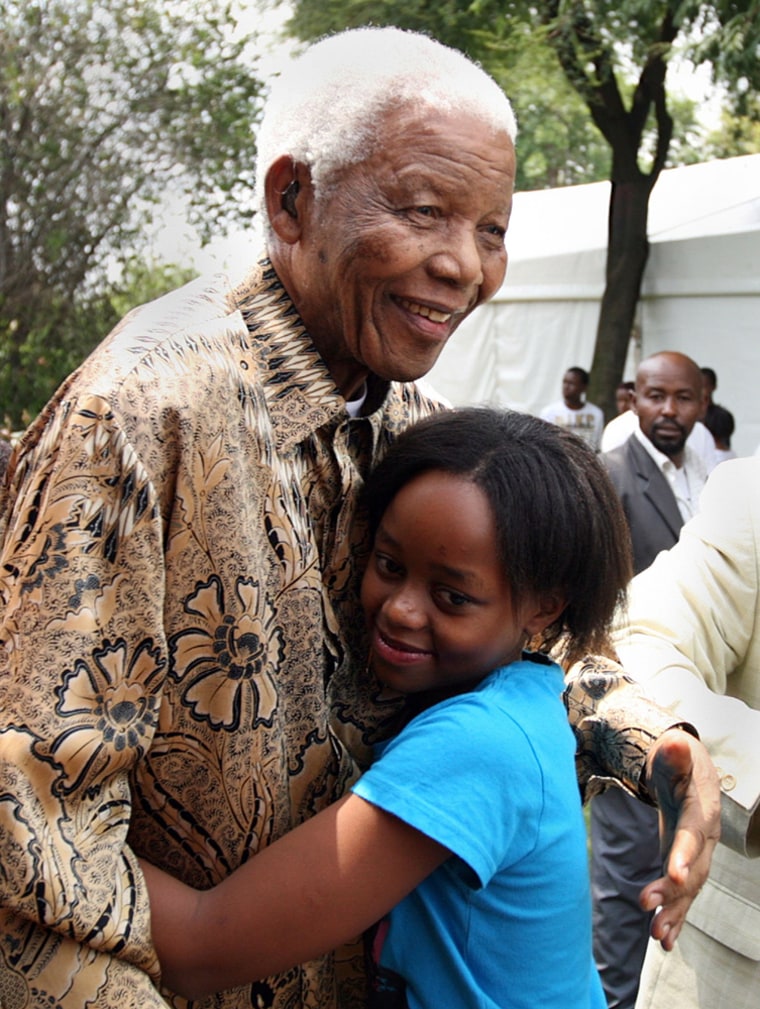 South Africa coach Carlos Alberto Parreira, a Brazilian who guided his own national team to World Cup glory in the United States in 1994, said "We have a moral obligation to fight to the very end against France, we can't put our heads down." If South Africa fails to beat France in its last group game it will become the first host in the 80-year history of the competition to go out in the first round.