Not so very long ago, Priceline.com found itself unceremoniously grouped into the pantheon of dot-bombdom. In 2001, a mere four years after its founding, everything was falling apart at the quirky travel discounter. A foray into name-your-own-price groceries and gasoline had gone expensively awry, burning through cash at a time when Wall Street was in no mood to provide new funding. Alongside the Pets.com sock puppet and day traders forced to move back in with Mom and Dad, Priceline's wacky television commercials, featuring actor William Shatner of Star Trek fame, became caricatures that defined a moment when even the goofiest idea seemed like a financial juggernaut. The company's stock collapsed from a split-adjusted high of $974 in April 1999 to less than $7 in October 2002; to get the share price up, management had to seek a reverse 1-for-6 split.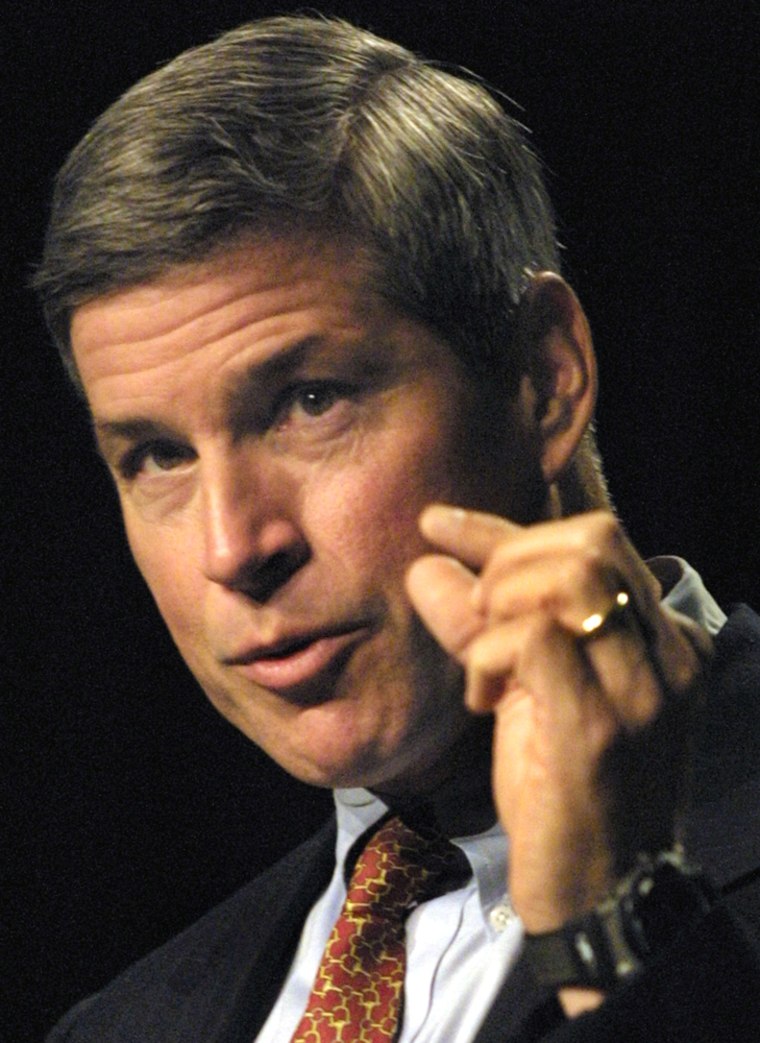 Beam yourself to 2010, however, and Priceline is in clover. The stock has jumped 27 times from its low, to $185; $10,000 invested in Priceline in March 2005 would have been worth more than $101,000 exactly five years later. Shatner's spots not only are still running, they're so ubiquitous that he says people recognize him more often as Priceline's melodramatic pitchman, the "Negotiator," than as the iconic Captain Kirk. The Norwalk (Conn.)-based outfit is No. 1 on the Bloomberg Businessweek 50 — our list of the 50 best-performing stocks on the Standard & Poor's 500-stock index. Alongside eBay and Amazon.com, Priceline, now sporting a market valuation of $8.8 billion, is one of the few old-time dot-com darlings thriving into the 2010s.
Few would have predicted Priceline's success when the September 11 terrorist attacks upended the entire travel industry and threw the company's very existence into doubt. The unlikely comeback owes largely to Jeffery H. Boyd, a lawyer who joined Priceline as general counsel from Oxford Health Plans in 2000. When he became chief executive officer in 2002, Boyd knew the company had to play down its reliance on plane tickets; Priceline's notoriously circuitous take-it-or-leave-it terms — think Miami to San Diego via a six-hour layover in Milwaukee — would be an even harder sell if people weren't flying. So he raced to rebuild the brand around hotels and expand into Europe. The decisions "to focus on hotels and ultimately to take that focus internationally are the steps that really created the value that our shareholders have realized over the last several years," says Boyd, 53.
The year 2002, which saw a mass extinction of e-commerce outfits, marked the turning point. Priceline's net loss more than doubled to $19 million, the company fired almost 20 percent of its staff, and its stock price fell 73 percent. Airlines were in crisis mode, with the slump in tourism sending United Airlines and US Airways spiraling toward bankruptcy. The outlook for lodging, though, wasn't as bleak. Hotel competitors were setting prices all over the map, and Priceline created a niche for itself by catering to budget-conscious travelers during the downturn.
To relaunch Priceline in 2003, Boyd returned to Shatner, who had largely been shelved as company spokesman. The new campaign had Shatner narrating scenes of travelers comparing the favorable savings they could get on rooms from Priceline vs. those from Expedia and Travelocity. "Ordinarily, the process is Priceline discusses with me the concept and they hope that I'll be able to think of amusing ways of doing it," Shatner says. (So yes, he's improvising.)
Priceline had cultivated relationships with such heavy-hitter hotel chains as Marriott and Starwood before going public in 1999. With that foundation in place, Boyd doubled down on accommodations. Between 2003 and 2004, Priceline consolidated control of Dallas-based Travelweb, a joint venture owned by the major hotel chains. By the end of 2003, Priceline customers had access to more than 10,000 hotels — and the company was building a positive industry reputation. "Suppliers want to work with them and therefore they invariably get the best terms," says Marriott Senior Vice-President Shafiq Khan, who meets with Boyd at least two or three times a year. "It really does competitively put them in a different category than the others." As a result of Boyd's efforts, in 2003 Priceline turned its first annual profit and the stock jumped 86 percent.
It was time to expand overseas. Boyd started in Europe, where spur-of-the-moment discount travel was more culturally entrenched. The CEO moved quickly to exploit two trends: Europeans were booking travel online less often than Americans, leaving a bigger opportunity for growth as they migrated to the Internet. And big hotel chains were not as dominant in Europe, creating fewer price blocs and a competitive opening for smaller players. "In every [European] market there's a large number of independent hotels that benefit from the kind of online distribution we can offer," says Boyd. "That fragmentation is what makes Europe so great for us."
Rather than build from the bottom, Boyd went on an acquisition spree, rolling up existing online discount travel sites. In 2004, he purchased Britain's Active Hotels, an online discount booking agency, for $161 million. A year later, he paid $133 million for Netherlands-based Bookings, now Booking.com. Two years after that, Europe went from a negligible portion of Priceline's revenue to generating more than half of the company's bookings. It helped, of course, that Priceline had banked enough cash during the dot-com boom to sustain itself through a multiyear reinvention.
After success in Europe, Asia beckoned. In 2007, Priceline spent $16 million — plus up to $142 million in incentives — to acquire Agoda.com, a Bangkok-based online travel company that specializes in discount hotel bookings across Asia as well as Australia, the Middle East, and Africa. The deal was targeted at providing more hotel inventory to customers traveling to Asia from Western markets and tapping the region's bustling growth. Asia now represents less than five percent of Priceline's bookings, but it's one of the company's fasting-growing markets.
Overall, international bookings made up 61 percent of Priceline's 2009 total, far more than Expedia and Orbitz , which reported international bookings at 34 percent and 14 percent of their respective totals. Priceline's revenue has grown at least 24 percent each of the past three years. In a show of its countercyclical mettle, it increased sales by 34 percent during the 2008 recession. Last year, net income more than doubled to $489.5 million on revenues of $2.3 billion.
Boyd wins kudos in the industry for pulling all this off through quiet consensus-building and by holding together a solid team. His chief information officer, Michael Diliberto, marketing head, Brett Keller, and president of North American travel, Chris Soder, have all been with the company since Boyd joined in 2000. "Jeff has kept Priceline focused and he has kept some really strong people there," says Henry Harteveldt, a travel analyst at Forrester Research who has followed the company for more than a decade.
Priceline now works with a network of more than 100,000 hotels in over 90 countries — and Boyd sees further room for expansion. In Asia and other developing markets such as South America, there will be a "growth in the absolute number of people that have the wherewithal to travel," he says. And even if the financial turmoil in Greece and other European destinations remains a worry, Priceline's revenues are expected to grow 20 percent in 2010, compared with 11 percent at Expedia and 4 percent at Orbitz. If the past few years are any indication, maybe, just maybe, bad times aren't that bad for Priceline.