President Barack Obama is a grumpy guy these days.
At least that's the buzz among friends and associates. He's never been a fan of Washington social life, and draws no emotional sustenance from the ceremonial aspects of his job. He prefers spending time with his wife and daughters at dinner and at the kids' soccer matches and school events. He's of course a sports guy, watching ESPN, playing basketball and, increasingly, golf.
The Obama presidency has taken on a hunkered-down feel. And no wonder.  He's facing an ever more staggering array of challenges, and, for the first time, a majority of voters in polls are wondering if he's up to the task.
Obama was drawn to presidential politics by the chance to make "history." It's a sweeping, inspiring concept — the kind that would appeal to a guy who, by trade, was more of a writer and thinker than anything else. And voters were drawn to him less because of specific policy he would pursue, or to end, but because of his saga and sunny personality. HE was the reason, and HE was the history.
But now his very personal presidency is under very personal pressure. For the first time in the NBC News/Wall Street Journal poll, his approval rating has fallen below 50 percent. In this latest installment, 45 percent approve of the job he is doing as president while 48 percent disapprove. Other polls have him lower in public esteem. He gets bad marks for his handling of a host of specific issues, from the economy to the oil spill to the wars in Iraq and Afghanistan.
In the Rose Garden yesterday, he was reduced to ordering — pleading — in public that his advisors stop bickering with each other over Afghanistan policy. He was supposed to be showing that he was commander in chief, but he instead showed that he is having trouble commanding his own administration.
Some of this is the natural, grinding away of stature that happens to any presidency. But this president has been hit with — and to some extent has hit himself with — a series of crises that, taken together, are a crushing weight. Firing one general and replacing him with another won't lighten that load.
The war in Afghanistan is now the longest in our history, and will soon have cost a trillion dollars. It shows no signs of ending, or ending well. His choice of Gen. David Petraeus to replace Gen. Stanley McChrystal was widely seen as a masterstroke — but it is only a temporary time-buying exercise for a counterinsurgency strategy that has yet to work in the wild, ungovernable mountains of Afghanistan.
Meanwhile, there are 90,000 troops in Iraq, and the government we "stood up" there could collapse at any minute.
And none of this has quelled the threat of terrorism here. The would-be Times Square bomber blithely pleaded guilty last week — and promised that he was just the first in a new wave of Jihadist attackers.
Besides two wars, Obama inherited an economic disaster from George W. Bush. And although the president and his aides deserve credit for helping to stave off a second depression, fears are growing that the Great Recession will last longer (and cost more jobs) than recent estimates suggested. And home sales are at their lowest ebb since 1963.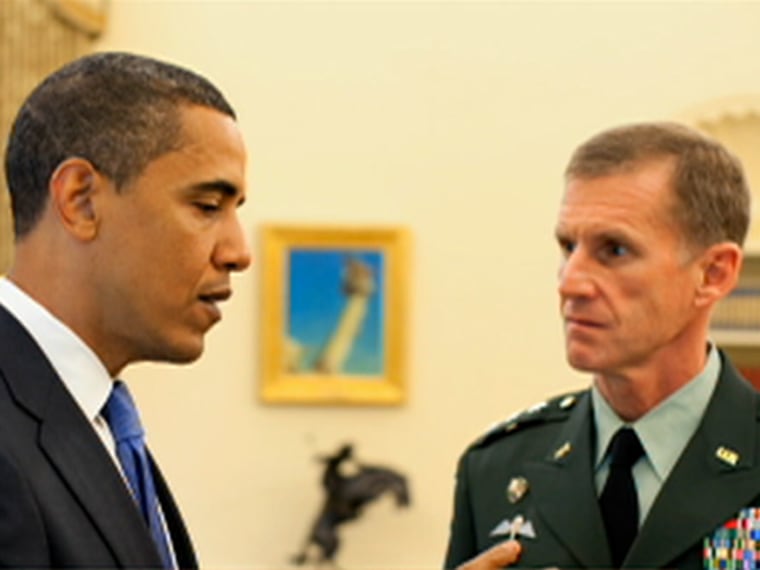 Privately, Obama's top economic advisers are less worried about inflation than the prospect of a sustained deflation — a potential disaster not only for the U.S. but the world.
And yet even as they get ready to pump even more money into the economy (real interest rates set by the government are in negative territory), the U.S. is headed toward an accumulated debt — to our future generations and to foreigners — of unprecedented magnitude.
We are not out of the woods. We aren't even sure of what woods we are in.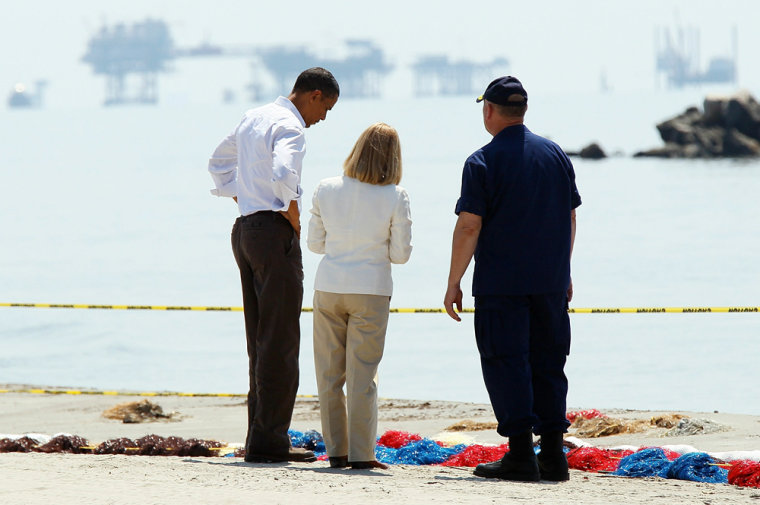 As if this weren't enough, the president is facing — and being politically inundated by — the BP oil spill in the Gulf.  BP is a lying, corner-cutting operation, true, and the Deepwater Horizon well is a wild and difficult beast, but the administration moved too slowly, and haltingly, to take control of the situation.
Two wars, a deep recession, the biggest ecological catastrophe in American history — any one of these would be enough to slow down a presidency. And health-care reform has yet to provide the political lift that Obama had hoped it would. It's not clear that it ever will.
It made "history," sure. But, right now, history is beside the point.