The Electronic Entertainment Expo (E3) has come and gone once more, but this year brought a bigger emphasis on motion-sensitive gaming than ever before. You couldn't walk five paces on the floor without running into some variation of a dancing, sporting or racing game that required hand, foot and body movements.
That's not to say it's a bad thing, unless you're a player who's not in the greatest of shape.
Having been on the market for more than three years now, the Nintendo Wii is an old favorite. But with Sony gearing up to enter the market with its PlayStation Move, and Microsoft readying the Kinect (formerly known as Project Natal), consumers will soon be faced with some interesting new choices.
So which one is best? TechNewsDaily breaks down the positives and negatives of each. Let's start with the one that's already out…
Nintendo Wii
Nintendo released its Wii console in late 2006, just in time for the holiday rush. It utilizes motions based on player movements to interact with characters on-screen. Some are simpler than others, depending on what the on-screen character needs to do. The system sold tremendously well in its first year, to the point that availability was bleak until Nintendo was able to catch up in manufacturing. It comes packaged with a Wii remote and analog-based Nunchuk controller, which can be connected together for dual-hand play on specific titles. It also comes packaged with a sports-oriented game called "Wii Sports," which is still the pack-in for today's black Wii console (along with Wii Sports Resort and a WiiMotion Plus accessory, which reads motion activity even more accurately than before).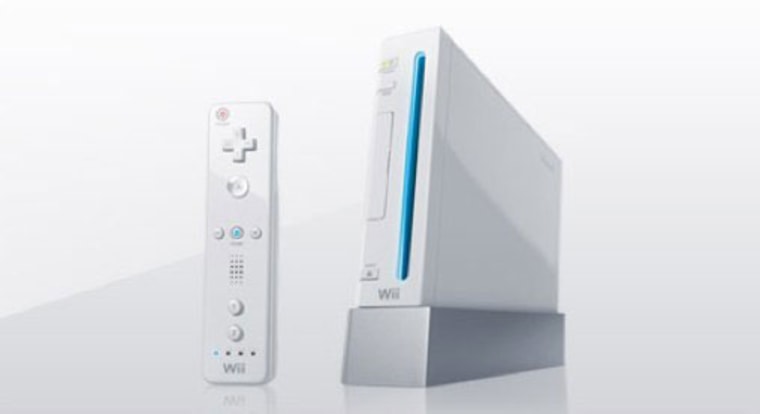 Positives
Controllers are easy to use for all ages – Both the Nunchuk and Wii remote are fairly simple to use. There are times you'll need to perform calibration actions or make adjustments with the Motion Bar that's packaged with the system, but it's a cinch — for adults or kids — to hook up the system, plug in your controller, sync it to your unit (two simple button presses) and get to playing.
Some outstanding games – Nintendo doesn't disappoint when it comes to creating spellbinding games, as you could probably figure out from its previous console releases. The Wii has a number of great first-party titles, including "Super Mario Galaxy 2," "Mario Kart Wii" and "Metroid Prime Trilogy." The holiday season will bring even more addictive new titles to stores, including "Goldeneye 007" (a favorite on the Nintendo 64) and "Donkey Kong Country Returns." If $50 a pop is too pricey for you, downloadable games are also available through the Wii Shop Channel for $5-$10 a game. Some of them, particularly "Cave Story" and "Excitebike," simply can't be beat.
The cost is a little better – While the Kinect accessory for the Xbox 360 will go for a whopping $149.99 and the Move accessory for the PlayStation 3 will set you back around $100 or so (after everything's bought), Nintendo has everything you need for a mere $200. That price includes the console, a controller and Nunchuk, accessories, and two hit games – Wii Sports and Wii Sports Resort. Granted, buying extra controllers is not cheap ($40 per remote and $20 per Nunchuk), but most games allow you to pass the controller around, like the Sports games and Super Mario Galaxy 2.
Negatives
Too many lackluster games – When you have a "hot system" on your hands, developers will really make anything for it that will sell in a hurry.  This usually results in a lot of shovelware, games that are better left on the shelves. The Wii is the biggest recipient of bad games to date, surpassing the PS2's stinky library with lackluster efforts from Zoo Games, Conspiracy Entertainment and other studios. There are great games to purchase out there, but be on the lookout, because bad ones are just as easy to stumble upon.
Online play is questionable – While we applaud Nintendo for incorporating online play into some of its bigger games (including "Mario Kart Wii" and "Super Smash Bros. Brawl"), getting into a match is half the battle. You constantly have to register Friend Codes in order to add your friends to a list, a 12-digit combination that can take some time to enter. It's a lot harder than entering a simple name like you could on the PlayStation Network or Xbox Live. You can go into random matches, but to some people, racing against strangers isn't as much fun as going up against friends.
The WiiMotion Plus should've come out in 2006 – The Wii remote reads movement pretty well, but it's not perfect. We've run into a number of games that didn't read your actions precisely enough, resulting in falling off a race track or performing a specific thing the wrong way. The WiiMotion Plus, a plug-in device that goes into the back of your Wii remote, improves sensitivity significantly, but you need to pay extra for it (whether it's bundled with a game or sold separately). Furthermore, Nintendo should've perfected the technology beforehand, when the system was still fresh in 2006.
Microsoft Kinect for Xbox 360
Introduced officially this past week at the E3, the Kinect is a sleekly designed motion bar that plugs into your Xbox 360 console. It's compatible with the new slimmer Xbox 360 model, as well as older Xbox 360 units. Instead of utilizing controllers for on-screen movement, it actually reads your body with its sensor, so you are basically acting as the controller. Two players can take part in games at once, playing competitively in sports games or working together in unison to control a raft. The device is currently set for release Nov. 4 for $149.99, although a game library isn't yet fully confirmed (should be soon).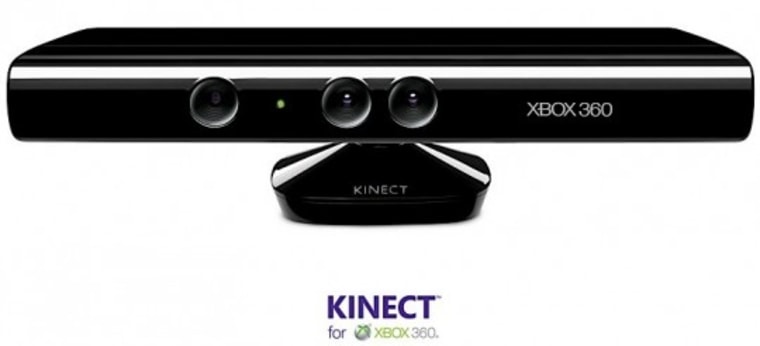 Positives
No more sore hands from holding a controller – Using your body to play a video game without holding onto anything? Unheard of. And yet, here's Kinect, enabling you to do just that. We have to admit, it was pretty nice being able to play a game without having to grip tightly to a controller. You can let your body do the work through such games as EA Sports Active 2 and Sonic Free Riders, without having to worry about pounding on buttons and hurting your thumbs. You'll still want to make sure you have plenty of space so you don't trip over yourself. Solve that problem and you'll love this new approach.
The menu system is futuristic and cool – Using a new touch-based menu system, Kinect changes the way you use your Xbox 360. That may be a good or bad thing, depending on well you take to it. However, we finally get to interact with a device doing the same exact thing that Tom Cruise did in "Minority Report" – by grabbing and dragging. It may not be the flying cars we wanted, but it's still pretty.
Some of the games look spiffy – Okay, so the game library of dance titles and workout routines may not impress us, but some of the other original games coming out for the Kinect certainly do. "Child of Eden" is a mesmerizing shooting experience where your hands are the cursors, and you obliterate objects to a musical beat. "Kinect Joy Ride" looks like a ton of fun with its racing action, and "Your Shape: Fitness Evolved" tricks you into thinking that exercise is fun. Bring it.
Negatives
The price – $149.99 is a steep price to pay for a gaming device, especially considering that the console isn't included.
Not all the games are winners – Even though the Kinect will have a variety of games to choose from this holiday season, that doesn't mean they'll all be successful. When we played "Deca Sports Freedom" from Hudson Soft, for example, our movements could barely be read, even though we did exactly what it told us several times. Furthermore, titles like "Kinectimals" (a virtual pet simulator) and "Michael Jackson: The Game" look incredibly dorky, aimed more at the kiddie-teen market than the "hardcore" crowd that Microsoft usually goes for with the Xbox 360.
PlayStation Move for PS3
Introduced at the Game Developers Conference back in March of this year, Sony finally unveiled retail plans for the gaming controllers at E3. It's set for release on Sept. 19 in the U.S., with the motion controller set to go for $50 and a secondary navigation controller going for $40. You'll need a PS3 Eye camera as well, although you can score a bundle with the regular controller, camera and "Sports Champions" game for $100. The Move controller, which has a glowing ping-pong-bal-attachment at one end, reads your motions via the camera and executes actions on-screen. Sony is also working to incorporate Move features in forthcoming games, including "LittleBigPlanet 2" and "The Sly Cooper Collection."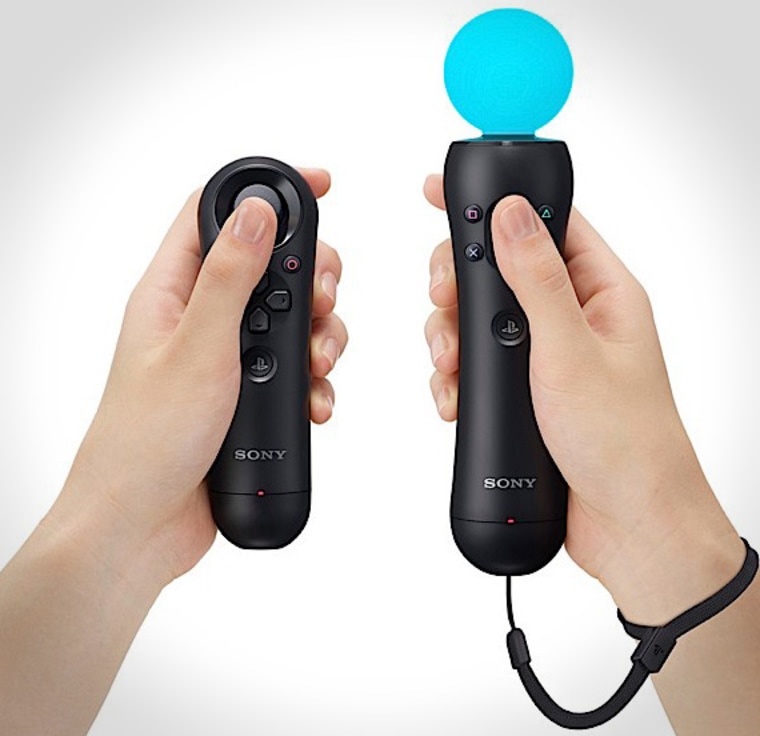 Positives
Some of the games have hardcore appeal in mind – Unlike the Kinect with its family friendly approach, Sony is going the more hardcore route with its PlayStation Move. Even though some games will appeal to all ages (like the hero-centric "Heroes On the Move" and "Sorcery"), others should draw in older gamers, such as "Time Crisis: Razing Storm" and "Killzone 3."  There's something here for everyone, really.
The PlayStation Move controller reads efficiently – Unlike the questionable connectivity with some Kinect titles, the PlayStation Move seems to read well enough with the games we tried. From bowling with "Brunswick Pro Bowling" to taking care of our EyePet to taking out enemy robots in "The Shoot," we found little problem reacting to what was happening on-screen using movements.
Multiple packages to choose from – Whether you want to buy the controller by itself or in a package bundle, there are multiple options to choose from when it comes to picking up the PlayStation Move. If that isn't enough, Sony is also talking about introducing a new bundle specifically made with the Move in mind, including a 250 GB PlayStation 3 system, a regular DualShock 3 controller, the Move controller set-up and a possible pack-in game, such as "LittleBigPlanet 2," for around $350. Considering the Xbox 360 and Kinect will set you back that same price, that's not too shabby a deal. (Sadly, it has yet to be confirmed.)
Negatives
There's a lot to set up – Where the Kinect is one single unit and the Wii only has a couple of things to put in place, the PlayStation Move requires several components. You'll need the PS3 system, the Move controller, the Navigational controller, the PS3 Eye, and the proper software to read whatever you're doing. Based on what we've seen, it will take the longest to put into play.
The ping-pong ball thing is dorky – Although it does help read your movements, we feel a little out of place using a controller that looks like a high-tech ping pong paddle. With a multi-colored ball attached to the end of it, it almost feels as if you're conducting with a high-tech lollipop. Some of you will have no problem getting used to that, but others will feel a little out of place, as if you're holding a karaoke microphone. And trust us when we say that some people do not like that feeling.
Some features take time to access – Even though the PlayStation Move controller feels comfortable and is mostly easy to use, it'll take some time to get used to its numerous functions. The first few times we gripped it, it took a while to handle the randomly placed Home button and the on-top multi-shape buttons. Syncing it up with the navigational controller takes a few extra seconds as well – and, again, at a party, that's not the greatest thing in the world. It works, but you'll need a little patience to get through it.