/ Source: The Associated Press
Carrying U.S. and Hungarian flags, parishioners ended a 16-hour sit-in at a Cleveland Catholic church that is closing after police told them Thursday they would be trespassing if they did not leave.
The protesters staged a vigil at midnight Wednesday at the 106-year-old St. Emeric Church near downtown Cleveland, then remained through about 4 p.m.
The historic Hungarian church is the last of 50 parishes to be closed by the local diocese. Bishop Richard Lennon has agreed to meet with protesters, police and protesters said. No date had been set.
The protest ended after police had entered the church several times and spoken with parishioners by cell phone. Police Commander Keith Sulzer said six protesters were inside the church. No one was arrested.
The protesters had locked themselves inside and declared that they were well-stocked with food and ready to stay "for a long time" in order to save their church.
John Yuhasz, a parish member and protest leader, emerged from the church and said it was important to challenge the closings.
"Somewhere along the way, someone had to take a stand in opposition for justice for all the parishioners, for all those broken souls who were thrown out of those parishes to have a chance at reconciliation," he said.
Some parishioners opposed the vigil and expressed concerns that it would damage the appeal to the Vatican to keep St. Emeric open and hurt discussions with the diocese to allow the Hungarian-American community to use the property for ethnic language, cultural and scouting programs.
The diocese called the protest an illegal occupation.
"We politely asked that they leave, and a police officer advised them that they would be considered to be trespassing if they did not do so," spokesman Robert Tayek said in an e-mail. "We are grateful for a prompt and peaceful resolution of this matter and will continue to work in cooperation with the police to ensure public safety and the security of church property."
Juhasz said the goal was to force the bishop into a dialogue toward saving the church.
"We have been rebuffed for four years by this bishop," he said by phone before the protest ended. Parishioners still hoped the closing could be reversed in a Vatican appeal, but that decision has been delayed, "and I believe Rome has taken a hands-off policy," Juhasz said.
Parishioner Marta Fordos said the pastor gave parishioners the key to the church on Wednesday with the understanding that they could stay until midnight, and they locked the door from the inside. Fordos said the protesters took soft drinks, water, desserts and bagels into the church with them.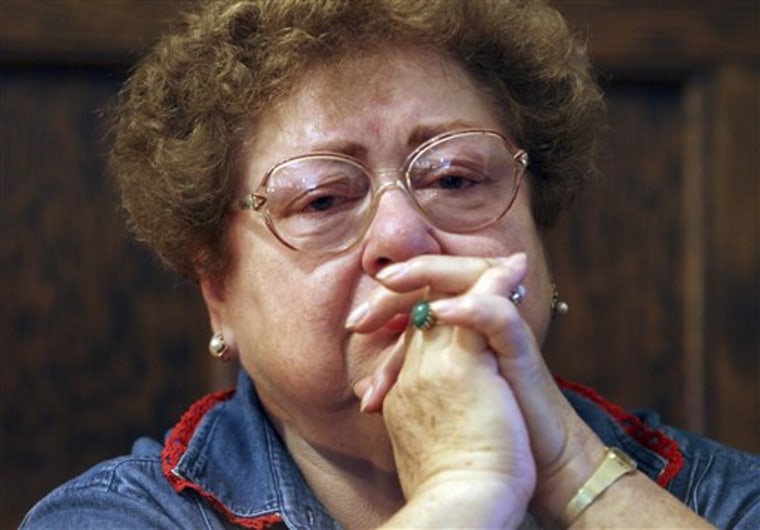 Last year, a group of about a dozen protesters at St. John the Baptist Church in Akron sat for about two hours following its final Mass. The diocese had obtained a temporary restraining order, and police officers arrived to tell the protesters they would be arrested if they stayed.
The Diocese of Cleveland announced the closings last year, citing falling attendance, a priest shortage and financial problems.
Officials at the Vatican did not immediately return a call after office hours Thursday seeking comment about the situation in Cleveland. They have declined to comment on parish closings in the past.
The demonstrators were inspired by round-the-clock protest vigils at Roman Catholic churches in Boston a few years ago before the archbishop there decided to reverse a few church closings out of dozens, Juhasz said.
Lennon was one of then-Archbishop Sean O'Malley's chief deputies during the Boston church closings. Three parishes were fully reopened, one of which had been occupied by protesters. A fourth church that was scheduled to be closed started a vigil and remained open. Three others were reopened as chapels to a nearby parish.
___
Associated Press Writers Nicole Winfield in Rome and Jay Lindsay in Boston contributed to this report.