/ Source: The Associated Press
A convicted felon accused of killing two Tampa police officers during a traffic stop surrendered after detectives spent more than a day negotiating with an associate of the man, police said Saturday.
Dontae Rashawn Morris, 24, turned himself in at a police station about 10:30 p.m. Friday, police said. He was charged with two counts of first-degree murder in the shooting deaths of officers David Curtis and Jeffrey Kocab early Tuesday.
"Honestly I can never remember a point in my life where I felt more relieved," said Tampa Police Chief Jane Castor.
Police said Morris also was suspected in two other slayings, and by early Saturday he faced a third murder charge in the May 18 shooting death of a man killed outside his family's Tampa apartment. A statement from Tampa police Public Information Officer Laura McElroy said ballistic tests indicate the same gun was used in the officers' killings this week.
Morris was denied bail at his first court appearance Saturday. Assistant Public Defender Charles Traina said his office has a conflict of interest in representing Morris because it represents Cortnee Brantley, who also faces charges in the case. Another attorney will be appointed for Morris.
Hundreds of officers in tactical gear had combed apartment buildings, vacant homes and even waterways during an intense manhunt for Morris following the officers' deaths. Detectives fielded more than 400 tips.
McElroy's statement said the surrender came nearly 30 hours after detectives began negotiations with an associate of Morris. That dialogue with the associate eventually led to Morris turning himself in, and the associate will be entitled to a $100,000 reward that had been offered for information leading to his arrest, the statement said.
A short time later, police also announced that Morris' 21-year-old brother was arrested early Saturday morning at a Tampa motel on charges of domestic violence and possession of cocaine and marijuana.
News of the surrender and charges came just hours after a wake for officers Curtis and Kocab drew hundreds of mourners to a crowded church. Photographs of Curtis with his wife and four sons were shown on large screens. Kocab was pictured with his wife, who is nine months pregnant.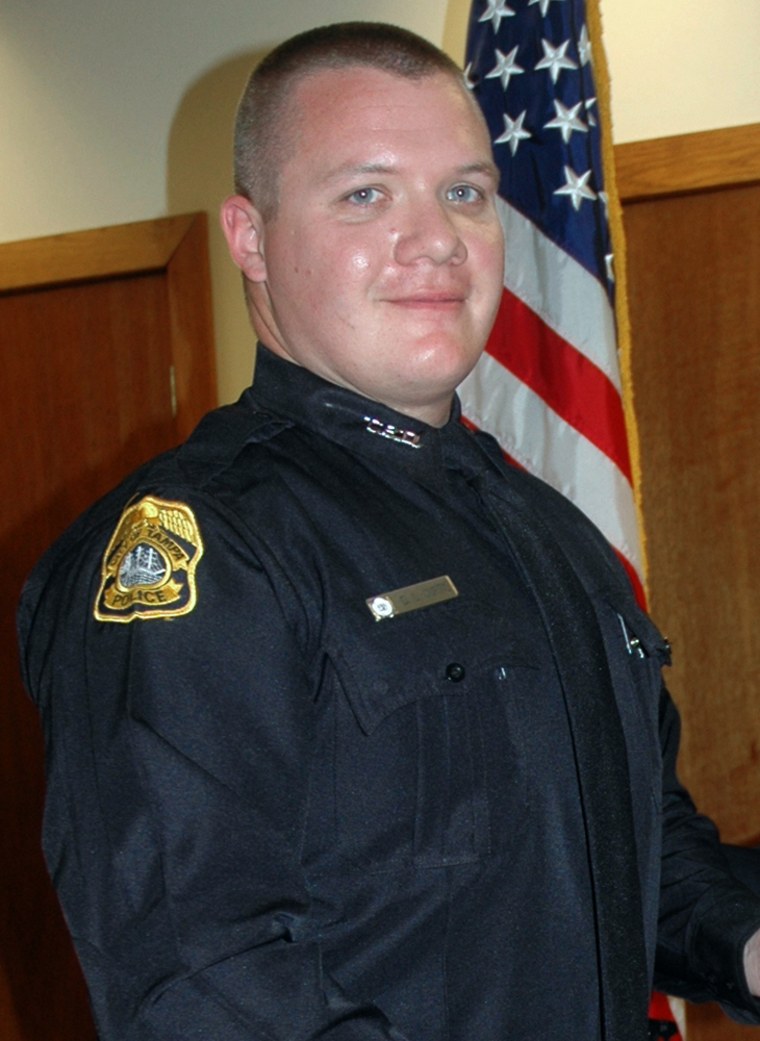 Hundreds attended a funeral for Curtis and Kocab Saturday morning at the Idlewild Baptist Church in Lutz.
Tampa police Officer Dave Michelson said Curtis was a loving father, devoted husband and proud police officer.
"When Dave wasn't working, he was racing home to be with his family," Michelson said.
"To him, being a police officer was personal. It wasn't a job — it was a calling."
Charlie Helm, a Plant City police officer, said Kocab didn't quit working when the shift was over.
"In his free time, he nearly cleaned out a whole apartment complex of crime," Helm said.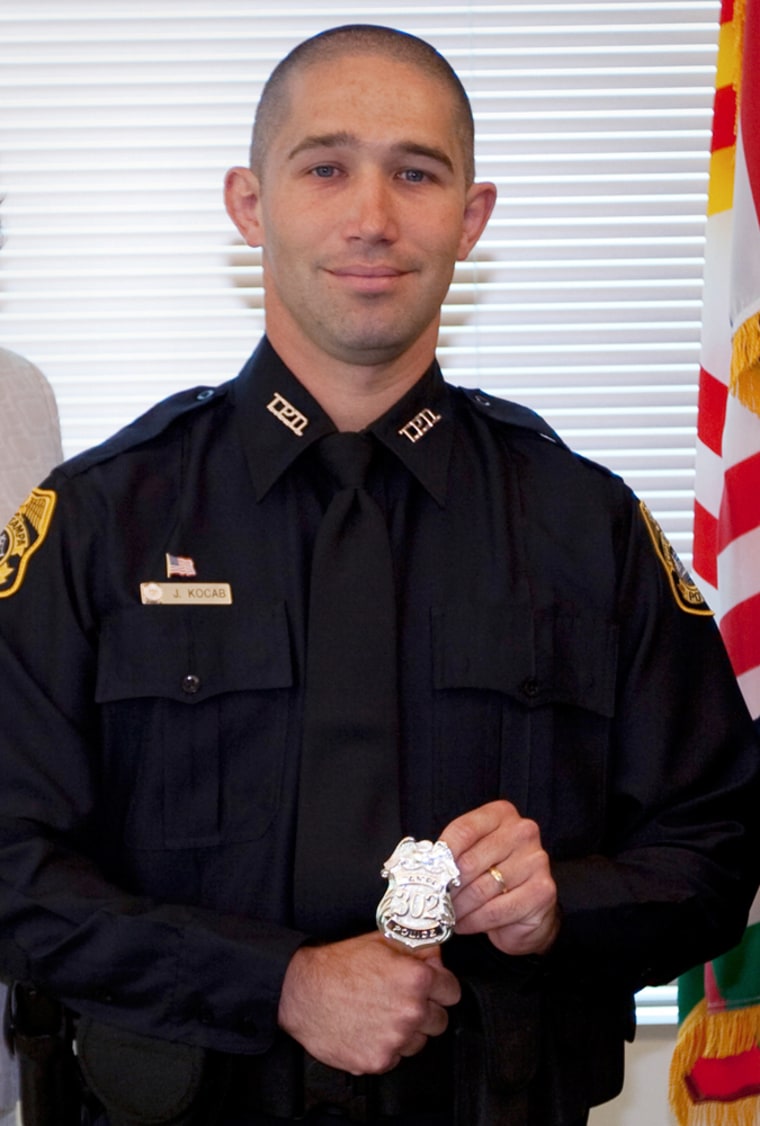 It was about 2:15 a.m. Tuesday when Curtis pulled over a man and woman in a red Toyota Camry. He called for backup after seeing the man was wanted in Jacksonville for writing a bad check. Six minutes after Curtis and Kocab approached the car's passenger side, a witness called 911 to report they were shot. The officers were pronounced dead at a hospital.
Brantley, the car's driver, was charged Friday with a federal count of witnessing a felony and not reporting it. A message left seeking comment on Brantley's charges wasn't immediately returned by the public defender's office.
In the May 18 shooting in which Morris is charged, 21-year-old Derek Anderson was killed outside his family's apartment after detectives believe the shooter tried to take Anderson's backpack.
Hillsborough County Sheriff David Gee said Friday night that Morris also is considered a suspect in the June 8 death of a father of four who was found badly hurt on the side of a road and died while he was being taken to a hospital.
Authorities are looking into why Morris was released from prison in April and not transferred to Jacksonville, where warrants had been issued in the bad check case. Corrections officers informed Jacksonville authorities of Morris' impending release last October, prison records showed. Jacksonville Sheriff John Rutherford has said his office is looking into the matter.