/ Source: The Associated Press
A one-time police mechanic was arrested and charged Wednesday in the serial killing of 10 people over 25 years after a DNA sample from his son was found to bear a close resemblance to DNA found on the victims.
Lonnie Franklin Jr., 57, was charged with 10 counts of murder, one count of attempted murder and special circumstance allegations of multiple murders that could make him eligible for the death penalty if convicted, District Attorney Steve Cooley said.
"Today is a good day," Donnell Alexander, the brother of victim Monique Alexander, said as he watched police activity outside the South Los Angeles house where the arrest was made earlier in the day.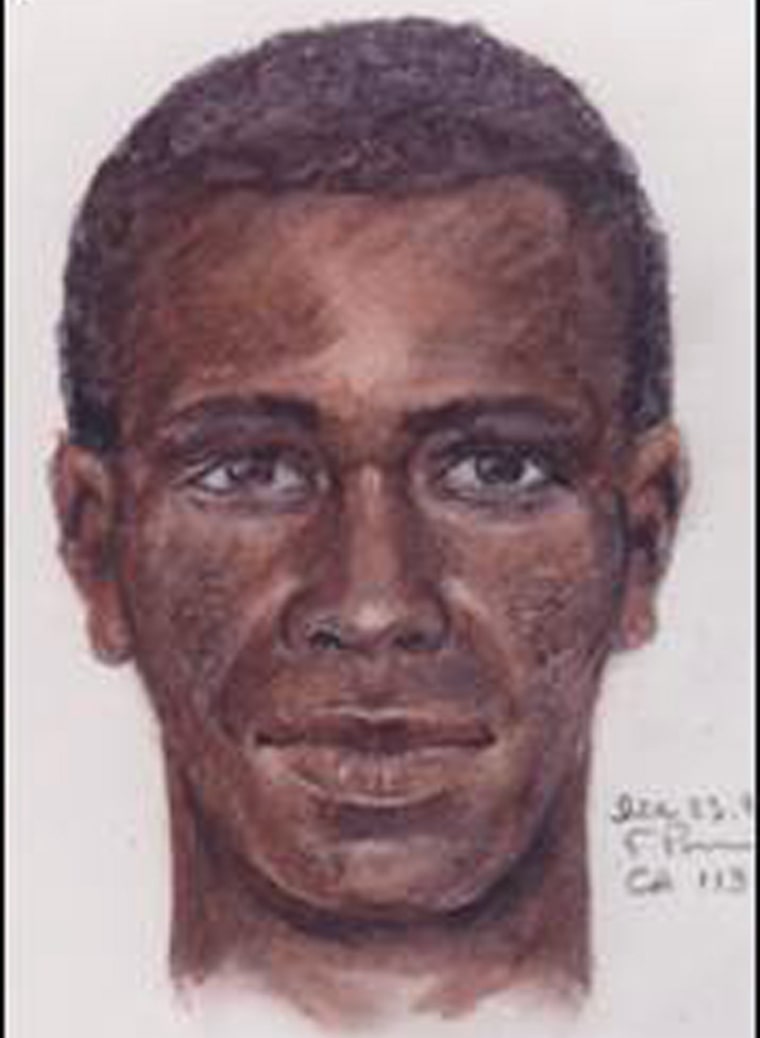 Detectives have spent years investigating slayings between 1985 and 2007 in which the killer targeted young black women and one man. The attacker was dubbed the "Grim Sleeper" because he apparently took a 14-year hiatus from his crimes, from 1988 to 2002.
The break in the case came after Franklin's son was arrested and swabbed for DNA, said Alexander, who was given a briefing on the case by robbery-homicide detectives.
Using a technique known as a familial DNA search, the sample came back as similar to evidence in the serial killings, leading police to investigate relatives of the man who was arrested.
Detectives later swabbed a cup used by Lonnie Franklin Jr. at a restaurant and confirmed his DNA matched that in the serial killings, Alexander said, citing his briefing by police. Two police officials confirmed Alexander's account.
Cooley believes the "Grim Sleeper" case was the first time a familial DNA search has been used successfully in California.
State Attorney General Jerry Brown said the match came when an unspecified family member of Franklin was swabbed after getting convicted on a felony weapons charge.
Los Angeles city personnel director Maggie Whalen said Franklin was hired in 1981 as an attendant at a Los Angeles Police Department garage, where he helped work on cars.
The following year, he moved to the sanitation department, where he worked a number of jobs before becoming a refuse collector. He left city employment in 1989. Earlier Wednesday, dozens of police officials closed off a block around the 81st Street house where Franklin was arrested.
Neighbors described him as friendly and quiet and were stunned when they learned of his arrest. They said he was often seen working on cars in his front yard and would sometimes stop to chat with passers-by.
Alexander joined a crowd at the end of the block where the green house is located. A mobile command post was parked out front, and a line of police tents sheltered tables in the front yard.
Alexander said he always kept faith there would be an arrest.
"You don't think about it every day, but every birthday, every holiday, every Christmas," he said. "It's not closure but it helps."
The "Grim Sleeper" case has dogged police even though they had the killer's DNA, a description from a survivor and had offered a $500,000 reward.
The victims were shot, strangled or both, usually after some kind of sexual contact. Ten victims were women and several were prostitutes.
Police have said it's possible the male victim, Thomas Steele, who was shot in 1987, was a friend of another victim or discovered the killer's identity.
All the bodies were found outdoors, often in alleys a few miles south of downtown Los Angeles.
Rochell Johnson, whose mother Henrietta Wright was thought to be the killer's second victim when she was murdered in 1986, praised detectives.
"I was just waiting for the day," she said. "It's a big relief for all the victims' families."
The initial killings occurred during a time of extreme violence in parts of Los Angeles, when many young women were falling prey to crack cocaine and other drug addictions. As many as 30 detectives investigated the slayings in the 1980s but exhausted leads within a few years.
A special squad of detectives was assembled after the most recent known "Grim Sleeper" killing, the June 2007 shooting of Janecia Peters, 25, whose body was found in a trash bin.
The detectives have been focusing on the January 1987 slaying of Barbara Ware, a 23-year-old with a history of prostitution who was found shot in a South Los Angeles alley.
A man called police to report seeing her body being dumped from a blue-and-white van. Within an hour police had used the license plates to locate the van at its registered address at a church. The van's engine was still warm and there were several congregants in the church, but none seemed to know anything. The trail stopped there.
The one suspect description came from a woman who was sexually assaulted then shot and survived. She said a man with chiseled features and a black polo shirt who was driving an orange Ford Pinto offered her a ride to her sister's house.
She said they exchanged banter and shortly after getting into the car, she was attacked and pushed from the car.
Keisha Smith was among the crowd kept away from the 81st Street investigation scene by police tape. She said Franklin was well known as a mechanic in the neighborhood and had often helped find parts for her truck.
"It makes me feel scared," she said. "I have three little kids and he was that close to my kids."
Franklin was expected to be arraigned Thursday.