/ Source: NBC, msnbc.com and news services
Adding insult to the Gulf's injury, an oil platform hit by a tugboat early Tuesday is now spewing oil and natural gas near a Louisiana marsh area.
While there was no estimate of how much oil was gushing, officials said the mile-long slick it created was small compared with the Gulf spill.
The oil and gas is shooting up 100 feet into the air, officials said, as a private contractor was called in to try to cap the well.
While small in size, the spill weighed heavy on locals. "We cannot catch a break," Deano Bonano, Jefferson Parish emergency management director, said in a note to parish officials.
Coast Guard Chief Petty Officer John Edwards said a strip of oil 50 yards wide and a mile long was spotted on the water near the well, which was no longer in operation when it was hit.
Some 6,000 feet of boom were placed around the site, Thad Allen, the national incident commander for the nearby BP spill, told reporters.
The tugboat was pushing a barge when the collision happened, he added.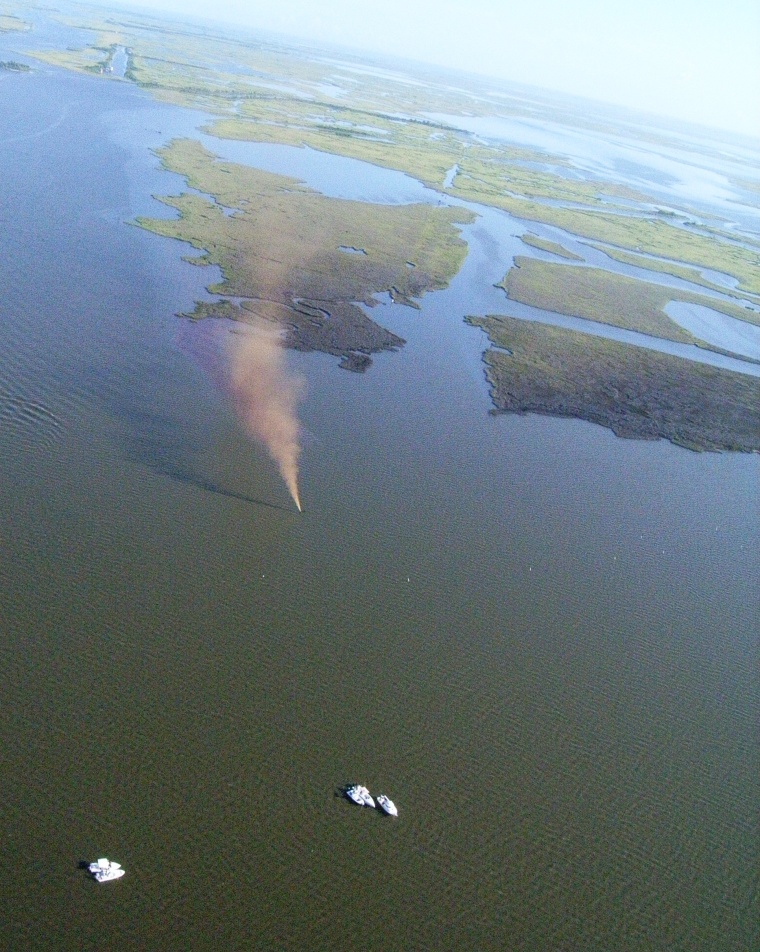 The well is in inland waterways on the border of Plaquemines and Jefferson parishes, about 65 miles south of New Orleans; it's marsh area not accessible by road.
The tugboat hit the well around 1 a.m. local time. The tugboat captain immediately notified officials, and another boat later called in the leak.
The tugboat captain told investigators the well was not lit as required, Coast Guard Capt. John Arenstam said.
Allen said the well is owned by the state of Louisiana.
The leak is north of Barataria Bay, a sensitive coastal estuary where crews have been fighting waves of oil from the BP spill.