/ Source: msnbc.com staff and news service reports
Some 6,600 graves at Arlington National Cemetery could be mislabeled, the senator whose subcommittee is investigating potential contracting fraud there said Thursday. The number surfaced at a hearing where former cemetery officials were accused of incompetence, ignorance or fraud.
"We now know that the problems with graves at Arlington may be far more extensive than previously acknowledged," Sen. Claire McCaskill, D-Mo., said in her opening testimony.
"At a conservative estimate," she added, "4,900 to 6,600 graves may be unmarked, improperly marked, or mislabeled on the cemetery's maps."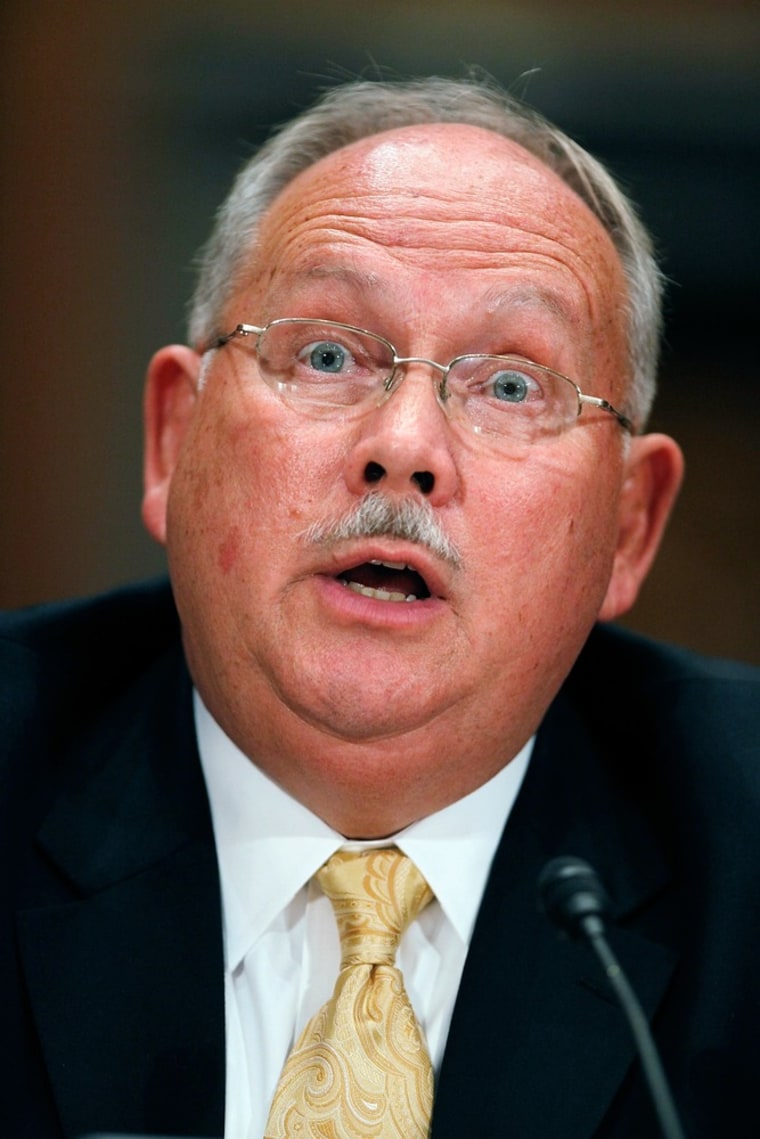 The estimate far exceeds one given last month by Army investigators, who examined a small section of Arlington and found some 211 remains could be affected. The review found lax management of the cemetery and a reliance on paper records to manage the burial sites.
"This is not complicated. It's called keeping track of who you bury where. That is not a complicated task," McCaskill told former Superintendent John Metzler and his deputy Thurman Higginbotham.
Metzler and Higginbotham were forced to retire after the review. The report by the Army Inspector General's office accused Metzler of repeatedly failing to ensure burials were being done properly and of failing to respond after unmarked graves were discovered.
McCaskill blamed Metzler for never coming forward after families and employees repeatedly reported problems.
"We've lost the bodies of our fallen heroes, we've got cremated remains, and we don't even know who they belong to, turning up in the field. Did you ever write that up? Did that ever go up the chain of command? Did the chief of staff of the Army ever see a document from you that we've got a problem, we've found cremated remains and we don't know where they belong?" McCaskill asked.
Metzler said he did not run these problems up the chain of command, and that he accepts "full responsibility" for the problems that occurred under his watch.
But McCaskill persisted. "The notion that you would come in here and act like you didn't know about it until a month ago is offensive. You did know about it, and you did nothing," she said, then turning her outrage to Metzler's deputy.
"And Mr. Higginbotham, you did nothing, and that's why we're here," she said.
In his prepared opening statement, Metzler cited a 35 percent cut in staff and the complexity of burying 6,000 people a year at the cemetery.
"Those staffing losses were to be offset by increased opportunities for outsourcing to private contractors," Metzler stated. "As experience has shown, however, that approach does not always result in the most effective or efficient solution."
But McCaskill — who issued subpoenas to force Metzler and Higginbotham to testify — said the problems went beyond those issues.
"We have also learned that there has been no review of Arlington National Cemetery for the last decade," she stated. "No review of the contracts. And, what is even more appalling to me, as a former state auditor, no one has performed any audit whatsoever."
McCaskill noted that the military has spent more than $5.5 million over seven years in its unsuccessful attempts to computerize the cemetery's burial records.
"The Army contracting officials who were responsible for these contracts awarded sole-source contracts with ensuring that the contractors were able to do the work," she added. "They failed to make sure that the government was paying a fair price.
"In addition, the responsible officials outside the cemetery failed to conduct even the most basic oversight."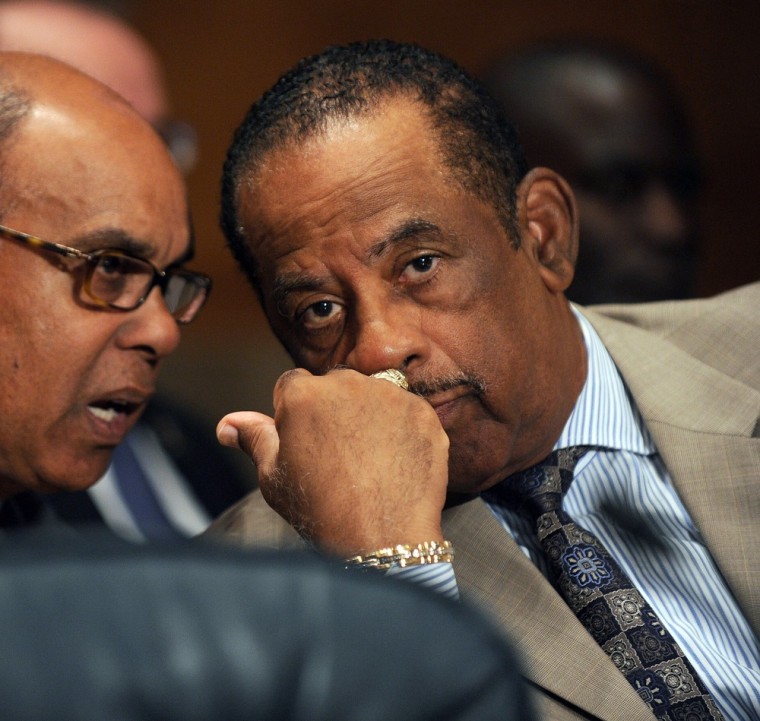 Higginbotham responded to some questions but when it came to the contracts he invoked his Fifth Amendment right to avoid incriminating testimony.
As deputy superintendent who ran day-to-day operations at the cemetery, Higginbotham is accused of directly contributing to the chaos. While Army officials have described Metzler as an ineffective manager who turned a blind eye to the cemetery's problems, investigators accuse Higginbotham of botching contracts and creating an "unhealthy organizational climate" for employees.
McCaskill called Arlington's procedures "contracting gone wild."
"We are here today because people who worked for you had had enough and they blew the whistle," she added.
On Monday, McCaskill said of the scandal: "At the very essence here you have waste. There may be fraud — we don't know at this point."
Perched along the Potomac River across from the nation's capital, Arlington National Cemetery is considered among the country's most revered burial sites, with more than 300,000 people interred with military honors. An average of 30 funerals occur each day.
The cemetery includes the graves of former presidents as well as U.S. Supreme Court justices.
"We owe our veterans better," McCaskill said Thursday. "We owe their families better. We owe better to the Americans who expect their government to not fritter away their money on wasteful contracts. And the officials who let this happen — whether through ignorance, incompetence, or denial — need to be held accountable."