/ Source: The Associated Press
Ousted USDA employee Shirley Sherrod said Thursday that she will sue a conservative blogger who posted an edited video that appeared show her making racially offensive remarks.
Sherrod made the announcement in San Diego at the National Association of Black Journalists annual convention.
A furor erupted last week after Andrew Breitbart published video of a speech Sherrod gave to a local gathering of the NAACP. The video, which was edited, showed Sherrod sharing a story about how she gave short shrift attention 24 years ago to the pleas for financial aid by a poor white farmer.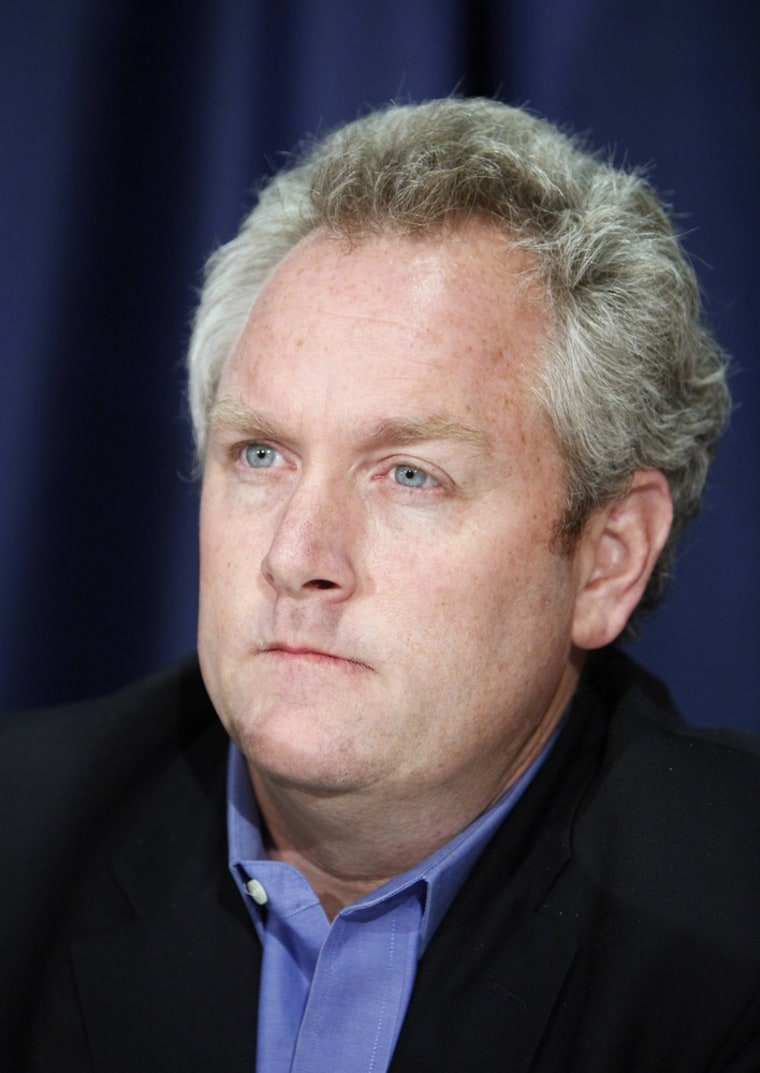 Breitbart said he posted the video to illustrate racism within the NAACP, which earlier accused the tea party of having racist elements.
The video led Agriculture Secretary Tom Vilsack to ask Sherrod to resign, a decision he reconsidered after seeing the entire video of her March speech. In the full speech, Sherrod spoke of racial reconciliation and lessons she learned after initially hesitating to help the farmer save his home.
Vilsack and President Barack Obama later called Sherrod to apologize for her hasty ouster. Vilsack has offered her a new job at the department, which she is still considering.
Sherrod said last Friday that she is unsure about returning to a government job.
"I don't want to be the fall guy, the fall girl, for discrimination in the Department of Agriculture," Sherrod said at her southern Georgia home. "I need a little down time to reflect on what's happened the last few days. Is there another place for me to help all of us take advantage of what has happened over the last few days? I don't know yet."
Obama said Thursday that the racial firestorm was a "phony controversy" and that his administration overreacted by forcing her out.

In an interview on ABC's daytime talk show "The View," Obama said Sherrod's forced resignation shows racial tensions still exist in America.

"There are still inequalities out there. There's still discrimination out there," Obama said. "But we've made progress."
Last week, Obama said he believes Vilsack "jumped the gun" in sacking her after just a few months with the USDA.
Sherrod, 62, said she'd like to persuade Obama to visit south Georgia.
"I need to get him down here with some regular folks to see how they live and how they get along," Sherrod said last week. "It might give him a better understanding on how to promote togetherness in this country."
The controversy dramatized how the nation's first black president has occasionally struggled with racial tensions since he took office over a year and a half ago, after saying repeatedly during his campaign that he wanted to bridge America's racial divide.
"One of the things I shared with Ms. Sherrod was the fact that the stories that she was telling about her own biases and overcoming them, those were actually good lessons for all of us to learn, because we all have our own biases," Obama told ABC in an interview last week. "I wrote this in my own book."
"We should acknowledge the enormous progress that we've made since the time Shirley Sherrod was a child in the Jim Crow South," he said. "I'm sitting here as a testament to this myself, as president."
Sherrod repeatedly denied that her comments carried on the Internet were racist, and the NAACP — which had at first condemned her remarks, then later apologized — posted the full 43-minute video showing the entire speech.
The farmer in question also did interviews and said Sherrod had eventually helped him save his farm.