A veteran U.S. Army officer who agreed with President Barack Obama that the Guantanamo Bay prison should be closed was excluded from the jury in a U.S. military commission trial Wednesday after prosecutors objected that he had "pre-conceived" views that might jeopardize their case.
The move came as prosecutors and jurors selected a seven-person jury of military officers to hear the case of Omar Khadr, the so-called "child soldier" accused of hurling a hand grenade that killed an American soldier in a firefight in Afghanistan eight years ago.
Khadr, now 23, has spent a third of his life at Guantanamo. He is accused of murder and attempted murder in the first trial before the Obama administration's revamped military commissions.
During the jury selection process, the Army officer — who described himself as having an academic background in history and foreign policy — was questioned by prosecutor Jeff Groharing as to whether he had any views about Guantanamo.
"I agree with the president: The detention facility should be closed," said the officer, known only as Juror No. 16. (His name, like that of other potential jurors in the case, was not made public.)
The controversy surrounding the facility has "eroded America's moral authority in the world," the officer added, noting that he had lived in Europe, where "the feeling is America lost its status as a beacon of liberty and justice, rightly or wrongly, based on what has gone on here for the last five or six years." Asked to identify the concerns about Guantanamo, the officer mentioned "the length of detention without being brought to trial, torture, rendition and denying ICRC [International Committee of the Red Cross] access to detainees," citing them as problems that took place during "the early period" of Guantanamo's existence starting in early 2002.
The Army officer's views were virtually identical to those repeatedly articulated by Obama during the presidential campaign in 2008, when he called Guantanamo "a sad chapter in American history." When he signed an executive order to shut the facility down last year, the president said he was doing so "to restore the standards of due process and the core constitutional values that have made this country great."
But when chief prosecutor Jeff Groharing later had an opportunity to exclude members of the jury pool, he zeroed in on Juror No. 16 and used his one exclusion permitted under military commission rules to keep the Army officer off the jury panel. "It's clear he has a lot of opinions," Groharing said. "I think he has preconceived ideas that detainees were mistreated."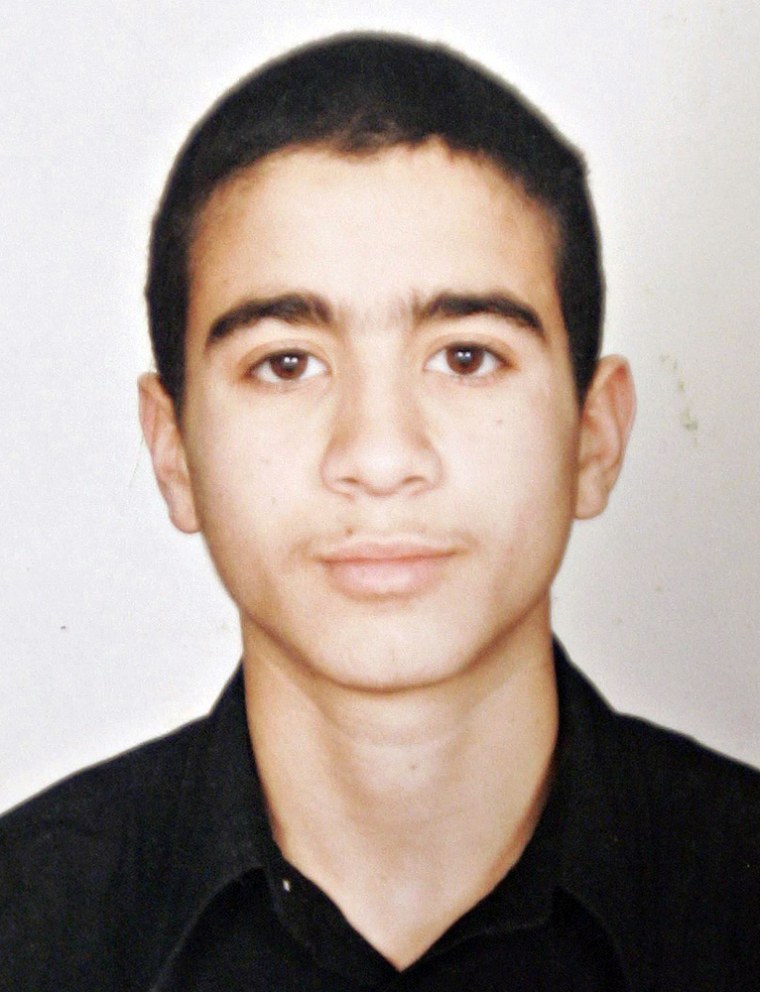 The government's exclusion of a juror for agreeing with the commander in chief was only the latest of multiple ironies surrounding Khadr's case. First begun under the Bush administration, the prosecution against Khadr has been vigorously pursued by the military under Obama despite protests by human rights groups that minors should not be tried for war crimes.
It is also likely to revive allegations of detainee abuse that have fueled the controversy over Guantanamo: Khadr, a Canadian citizen whose father was a trusted associate of Osama Bin Laden, has claimed he was treated inhumanely and threatened with being raped while in U.S. military custody, causing him to give a confession that he has since recanted.
The trial has attracted journalists and observers from around the world and has underscored the fact that Obama has been unable to close the prison despite his pledge to do so by January 2010.
The trial gets fully under way Thursday when prosecutors begin laying out their case with opening statements. Khadr's defense lawyer, Army Lt. Col. Jon Jackson, will follow with his own opening statement.