Maintaining three empty mansions, living in a hospital for 22 years, giving $10 million to a friend. All these require a good deal of cash. Perhaps this explains why some of the prized possessions of Huguette Clark, the mysterious 104-year-old copper heiress, are being liquidated. The $6 million Stradivarius violin her mother gave her for her birthday, the $23 million Renoir, her $24 million country house in Connecticut — all sold or for sale.
She is said to be quite alert, or was the last time anyone besides her attorney and accountant was able to visit her, some years back.
But she has been isolated for so long. Why are relatives being kept away — on her orders, or her attorney's? Does she know what has been sold? Does she know that the IRS was after her for unpaid income taxes? Does she know that her accountant has a felony conviction? Does she know that her accountant and her attorney ended up owning an apartment signed over to them by an elderly client?
Her attorney, 78-year-old Wallace "Wally" Bock, will not shed any light on these questions. In a brief interview in the Manhattan office of the small firm Collier, Halpern, Newberg, Nolletti & Bock, he would say only that Huguette was quite a beauty in her day, that he talks to her regularly on the phone, that her mind is clear though her eyesight and hearing have dimmed with age. He also said he would not pass on to her a request for an interview, and that she doesn't care about publicity or reputation. He threatened to get a judge to stop msnbc.com from printing a word about his client.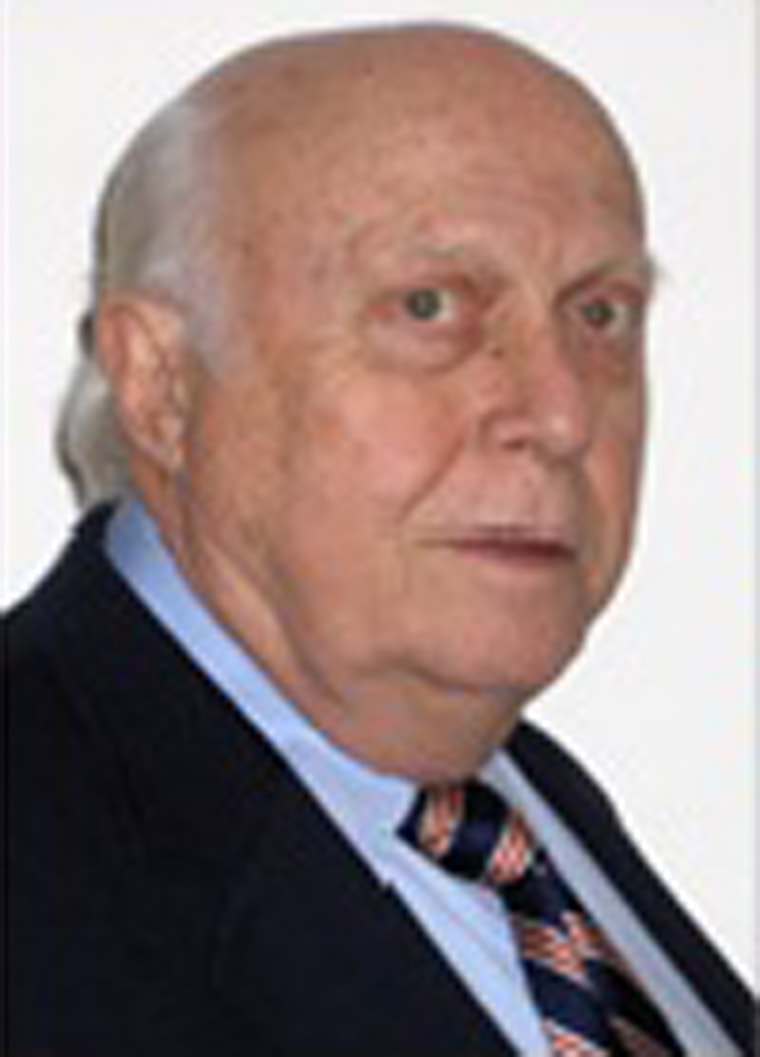 And he said that he was the first of her seven attorneys to meet her, having seen her twice.
A man who has met her many times, the man directly handling her hundreds of millions of dollars, is her accountant, who has had unpaid tax bills and is a registered sex offender in the state of New York.
Irv1040
Huguette's longtime accountant, Irving H. Kamsler, was arrested on Sept. 6, 2007, in Nassau County on Long Island, in an Internet sex sting. The indictment alleged that in 2005 and 2007 he had tried to entice 13- and 15-year-old girls in an AOL chatroom to meet with him, sending them pornography and describing touching their private areas. Of course, these weren't teenage girls, but undercover cops.
Police said Kamsler was using the AOL handle IRV1040 (as in his first name, Irving, and the IRS 1040 tax return). Kamsler told police that he thought he was in an adult chatroom, and was just "pretending" with women that they were girls.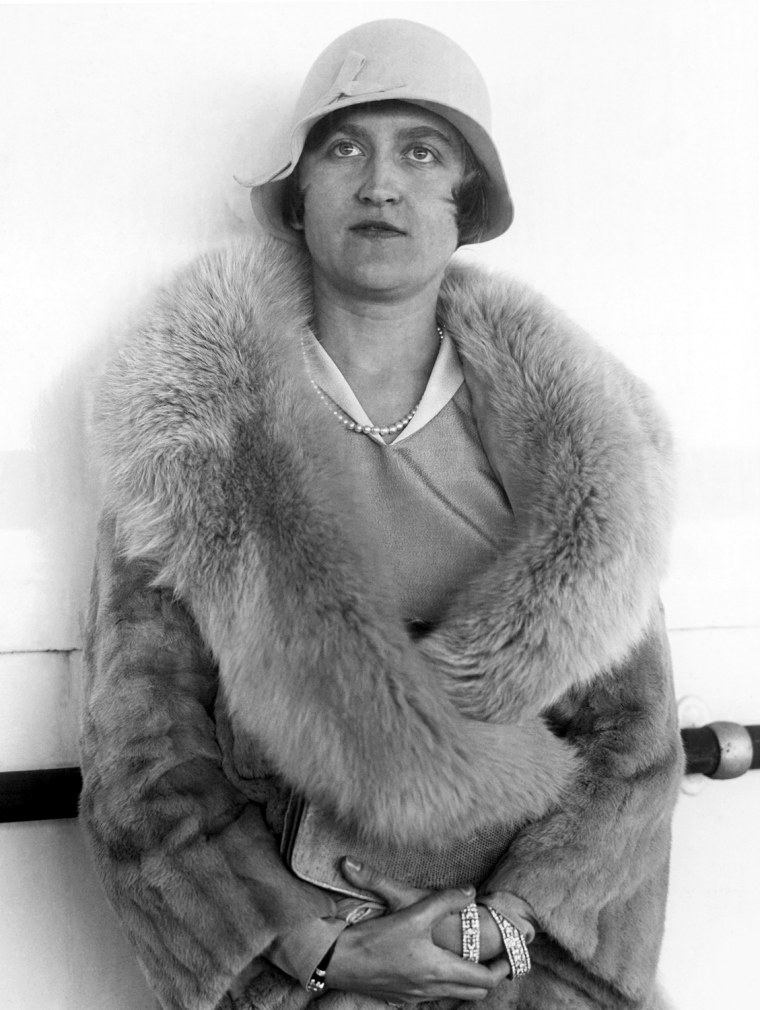 But records show that Kamsler, now age 63, pleaded guilty in October 2008 to attempting to disseminate indecent material to minors in the first degree. He got no jail time, just five years of probation, a $5,000 fine, 100 hours of community service, and the usual sex-offender restrictions. After he was arrested, he resigned as president of his synagogue in the Riverdale section of the Bronx, where he lives with his wife.
Property records in New York show Kamsler also had trouble with the IRS, with a tax lien in 2003 for $18,853, paid off three months later.
I tried to speak with Kamsler several times, leaving phone messages and stopping by his apartment to call upstairs from the doorman's station. His wife, Judi, said she would be hanging up the phone now, and did.
Huguette has had her own IRS problems, with four federal liens for unpaid taxes, according to property records: $1 million in June 2006, $1.1 million in April 2007, and smaller liens for $7,400 in August 2007, and $41,000 in August 2008. Each was paid off in less than a year.
(She also has money due her. Two states, New York and California, show Huguette Clark on their list of people with unclaimed funds. New York says she's owed money by the Bank of New York, Honeywell International, and the state comptroller, in amounts unspecified. The treasure in California is a refund from Sears, for $55.)
I'd heard that Kamsler sometimes works out of Bock's law firm. When I called the law firm and asked to speak with Kamsler, the call was transferred to Bock. He explained that Kamsler "doesn't work here," but "we work together quite closely," and he hung up the phone.
The Stradivarius
In 2001, the year Huguette turned 95 years old, one of her most personal possessions was sold.
Her mother, Anna, had loved instruments made by Antonio Stradivari, the famous Italian maker of stringed instruments. Anna had collected a quartet of Strads — two violins, a viola and a cello — which had been owned by Niccolò Paganini, the Italian violinist and composer. Anna made them available in 1945 to the Paganini Quartet, which she sponsored. The group played for the Clarks at Bellosguardo, their Pacific retreat in Santa Barbara, on social occasions in the 1940s. She later gave the instruments to the Corcoran Gallery of Art in Washington, which sold them in 1994 for $15 million to the Nippon Foundation in Japan.
But there was another violin, a finer one, which Anna kept in the family, giving it to Huguette in 1956 for her 50th birthday. This violin was from 1709, the beginning of Stradivari's "golden period." It's called La Pucelle, or The Virgin. When the Parisian dealer Jean Baptiste Vuillaume took it apart in the 1800s, he found that it had not been touched since Stradivari created it. Vuillaume added a distinctive tailpiece with a carving of Joan of Arc, the virgin warrior known as La Pucelle.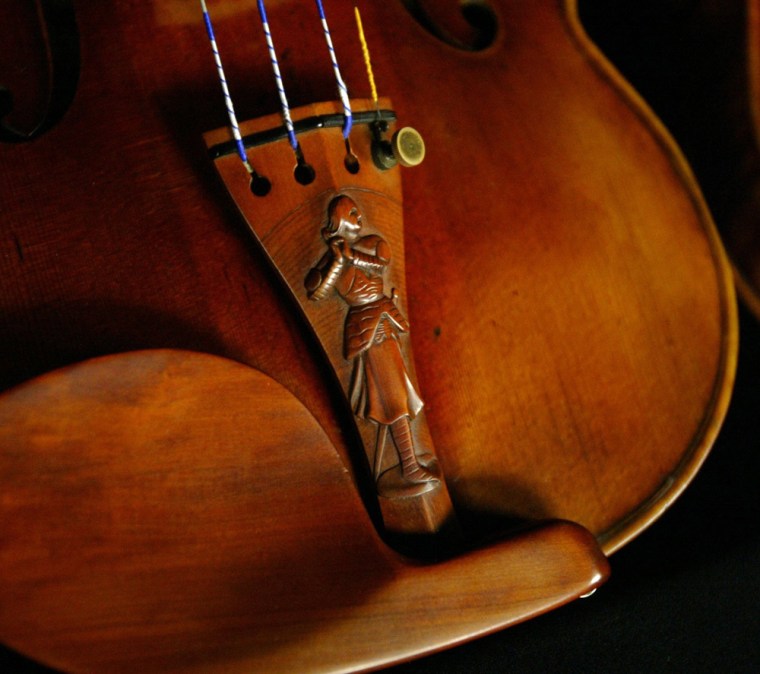 The London violin expert and dealer Charles Beare, who handled the 2001 sale, said that out of the 550-some surviving Stradivari violins, this one is "almost certainly in the top five or six." Beare heard from Huguette's attorney, Bock, that she had finally decided to sell it. He immediately called David Fulton, a software millionaire in the Seattle area. A former concertmaster, Fulton had merged his Fox Software database company into Microsoft, using his fortune to collect the world's finest violins.
Beare remembers telling Fulton, "I have in hand the very best Strad that will ever be available to you, almost certainly the finest Stradivari that's not in a museum and certainly the best-preserved. This is the last chance you'll ever have to get a fiddle this great. Are you interested?"
Fulton agreed, sight unseen.
There was a hitch. Beare said the confidentiality agreement proposed by Bock was so onerous that it would forbid the purchaser from revealing that he owned the violin, much less who he bought it from, or even the seller's gender. He could not play it in the presence of anyone, ever. Fulton responded that the violin either was for sale, or it wasn't. A less restrictive arrangement was negotiated: The buyer agreed to a 10-year-ban on revealing the previous owner. Fulton agreed to this, and won't discuss the seller until the agreement expires in 2011, when he plans to describe it in his biography.
All these arrangements were made with attorney Bock. Beare recalled that Bock said that even he had never met his client.
Beare went to Huguette's apartment at 907 Fifth Ave. for the Stradivarius. He was shown up the freight elevator, and there it was, in a leather case on the stainless steel counter in a bare kitchen. A young man working for Huguette showed Beare a well-worn Strad, her "traveler," but explained that she kept La Pucelle untouched.
La Pucelle is indeed an extraordinary instrument, said acclaimed violinist James Ehnes, who played it for its first recording, on a disc called "Homage," featuring instruments from the Fulton collection, recorded in 2007 in Redmond, Wash. "It really has an amazing purity of tone," Ehnes said in a promotional video. "But purity with incredible breadth as well. I think that it's like a beam of light that is very strong and very wide. ... I've never seen another violin like it." You can see and hear Ehnes play La Pucelle in the accompanying video.
Before he left her apartment, the violin dealer got a tour. Beare saw the art gallery, with paintings by Monet, Degas, Van Gogh — and the Renoir that would be sold in 2003 at Sotheby's for $23.5 million.
He saw the conservatory, used by Huguette long ago as an artist's studio, stocked with tailor's mannequins dressed in kimonos and wigs. (I found online this small painting by Huguette, a view of a demure woman in a kimono. It's in a fine bamboo frame, signed at lower left by Huguette Clark in block letters, in the style of an Asian artist's "chop." Where was the painting? On eBay, where the winning bid was $104.)
In 1929, seven paintings by Huguette had been exhibited at the Corcoran, where her father had donated much of his collection. The Associated Press reported in September 1931, "Huguette Clark, who inherited millions from her father, William A. Clark, copper magnate and senator, has won considerable recognition as an artist. Her paintings received high praise from critics at an exhibition at the Corcoran galleries in Washington last year and now she is planning an exhibition in Paris. She is an accomplished musician."
In her apartment, Beare saw Huguette's mother's harp, but heard no music.
"There certainly weren't any signs of life."
An ordinary room
A doctor who saw Huguette up to 10 years ago has told friends that she was in good shape mentally. One time, in her smartly decorated New York hospital room stuffed with dolls from her native France, he mentioned to her the high cost of staying in the hospital, and, well, how the hospital had hit a rough patch financially, and...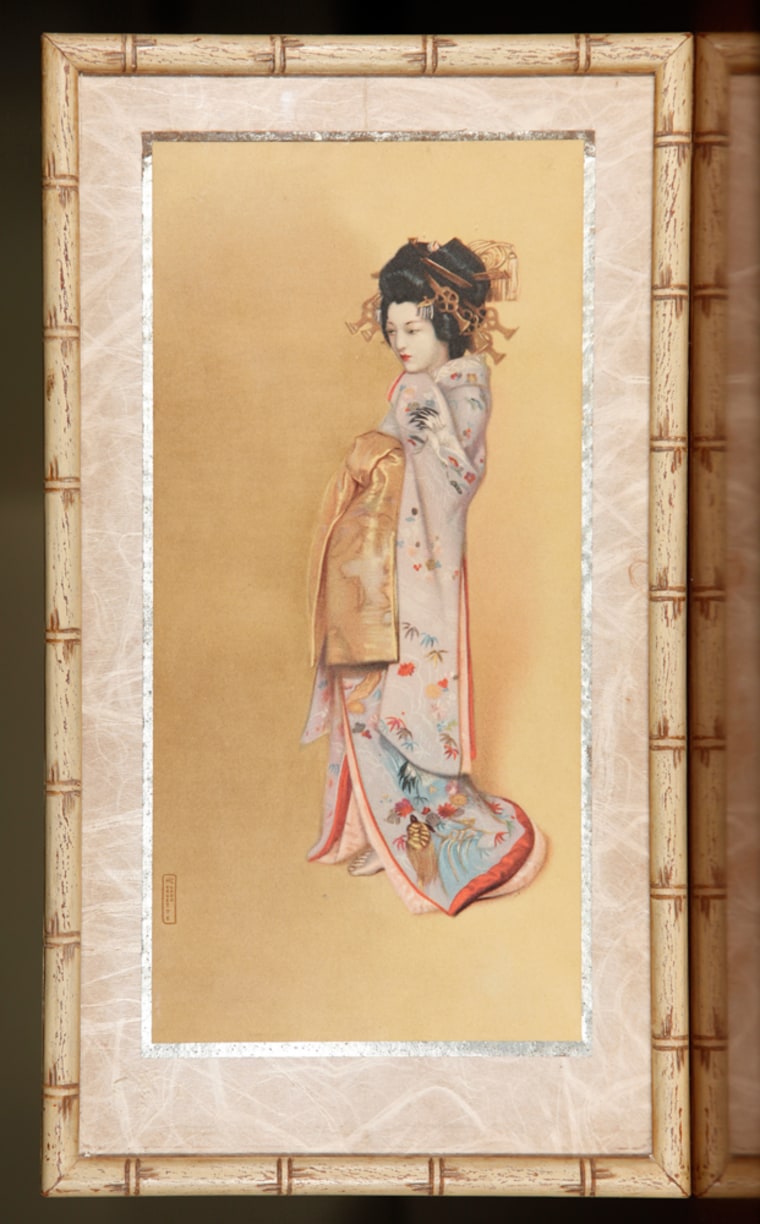 According to one friend, Huguette caught on immediately, telling the doctor, I know what you're getting at. Here's what you do. You go to my apartment on Fifth Avenue. You take my attorney and your art expert, and you pick a painting off the wall. Sell it. Give that money to the hospital. And that, the doctor told his friend, is what they did.
Blocked by her attorney from an interview with Huguette, I made an effort to visit her in the hospital.
At the lobby desk, the attendant said she was not registered. I wandered up to the part of the hospital where the rich can stay for their surgeries, in rooms that look more like a boutique hotel. No, she's not here, a helpful clerk said, but she looked up the name in the computer — "Yes, Huguette Clark," and gave me a location, another section of the hospital.
That turned out to be an ordinary, bustling hospital corridor, with a nurse's station and patient names written on a white board, but not hers. I asked for Miss Huguette Clark. The answer was, "Who are you to her?"
That's as far as I got. I wasn't going to barge into her room, and won't divulge the name of the hospital.
The apartment
Huguette's attorney and accountant not only work closely together. They also have owned real estate together — a New York co-op apartment that was signed over to them by an elderly client.
After six revisions to the will of the elderly client, Bock and Kamsler received $100,000 each, his Mercedes and his New York apartment — in addition to $368,000 in fees for handing his $4 million estate.
The elderly client was someone Huguette knew well. He was Donald L. Wallace, Huguette's attorney for many years before his death in 2002 at age 76.
Wallace' s law partner and attorney was Bock, who now is Huguette's attorney. And Wallace's accountant was Kamsler, now Huguette's accountant.
Wallace's goddaughter, Judith Sloan, said this week that he had severe dementia in his later years. He had no children of his own. She said earlier versions of his will had left to her and her brother the bulk of his estate, including two properties: a $1.5 million weekend house with 14 acres in the horse country of Dutchess County, N.Y., and an upscale apartment in the Dorchester, at 110 E. 57th St. near Park Avenue in New York City.
That gift changed in a new will that Wallace signed in March 1997, a month after he returned home from a stay in the hospital, according to probate records in the Surrogate's Court in New York City. (You can read the documents in this PDF file.)
Two new beneficiaries were added, to receive $50,000 each: Wally Bock and Irving Kamsler.
Under a trust agreement dated the same month, Bock and Kamsler also would become trustees of apartment 4D in the Dorchester. The agreement allowed Wallace to continue to live there, paying the taxes and maintenance fees. Under the trust, when Wallace died, the apartment would become theirs.
In a 1999 revised will, the amounts doubled to $100,000 each, and Kamsler also was to receive Wallace's 1995 Mercedes Benz E300D sedan.
If a lawyer who draws up a will receives a bequest in that will, New York law says this circumstance automatically raises a suspicion of undue influence. To sort out this potential conflict of interest, the law provides for the probate court to determine if the gift was made voluntarily. (This procedure, called a Putnam Inquiry, is a standard question on the state bar exam.)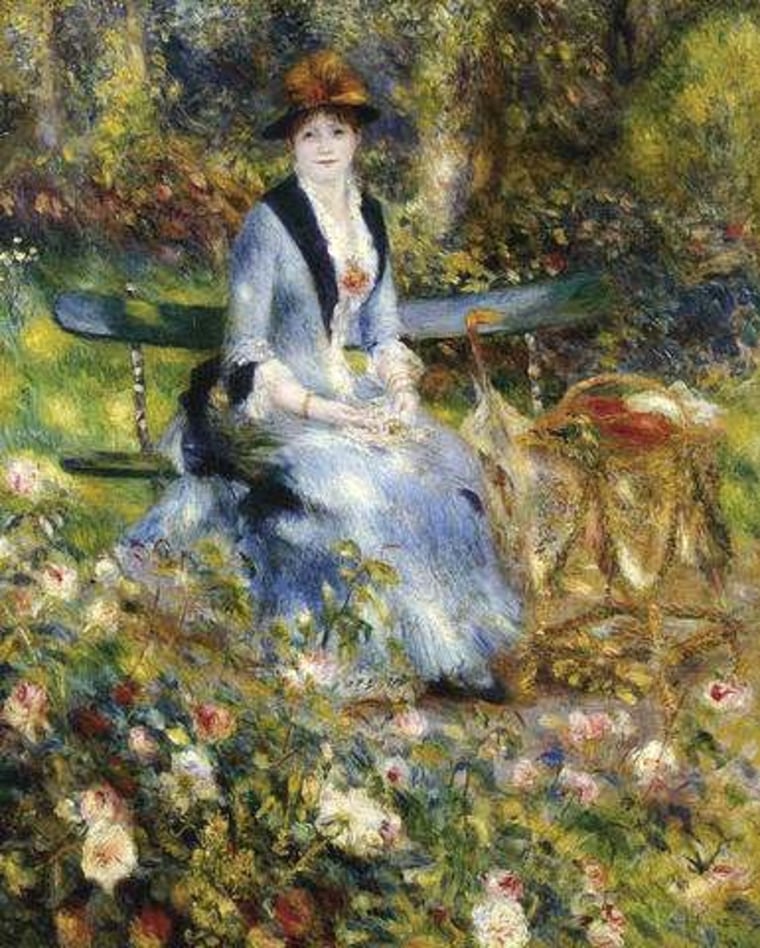 After Wallace died in May 2002, as the court was processing his estate, Bock rebutted this suspicion of undue influence. He submitted a "Putnam affidavit," or sworn statement, explaining how he and Kamsler came to be named in their client's will. Bock explained that he and Wallace were not only law partners but also good friends. And Wallace treated Kamsler, his accountant for 25 years, "as the son he never had." Kamsler had visited Wallace in the hospital, arranged home care, just as a child would do for a parent, Bock explained.
"At no time did I ever request or suggest, directly or by implication, to DLW that he provide for me in his will," Bock wrote in his sworn statement. "On the contrary, I said to him that he was being overly generous, that he had done enough for me with various gifts given over the years. He insisted however, stating that the people he named as beneficiaries in his Will were 'his family' and that is what he wanted to do."
As for the possibility that Wallace suffered from dementia, Bock wrote that Wallace had indeed been unable to work after January 1997, when pneumonia led to coronary failure. However, "at all times, while there were limitations on his physical capabilities, his mental acumen never diminished."
The board says no
At the Dorchester building, Don Wallace's neighbors weren't happy. Court records show that the co-op's board had been suspicious, from the start, about switching his property into a trust controlled by his attorney and accountant, particularly while he was still alive.
The board refused in 1997 to make the switch.
Bock then sent over a signed letter from Don Wallace himself, saying he approved of the transfer. The typewritten letter from June 1997 referred to the creation of a trust, and referred to Bock and Kamsler as trustees, but didn't say that the trust called for Bock and Kamsler to eventually become owners of the apartment.
Again the co-op board refused.
Then Bock offered up a letter signed by the godchildren, saying they understood that Bock and Kamsler were trying to reduce Wallace's estate taxes by removing the property from his name, and that the two men would then become the owners when he died, just as the godchildren would eventually receive the Dutchess County home.
The letter, in September 1997, refers to the men's "friendship and loyalty" to Wallace. "Since Mr. Wallace has no other family and Mr. Bock and Mr. Kamsler have declined to accept payment, even for their professional services which they have and continue to provide him with, he felt that such a gift was entirely appropriate."
The goddaughter, Judy Sloan, said she signed this document because "there was a settlement. We had to hire an attorney. I don't know if I'm supposed to tell you more about that."
Later Bock and Kamsler did accept substantial payment for their work on Wallace's behalf, the court records show. Out of Wallace's estate, they paid themselves $30,000 in accountant fees, $75,000 in attorney fees, and $233,500 in executor fees.
Despite the letter, for a third time the co-op board refused to hand over the apartment. In April 2000, Bock and Kamsler took another tack, signing a lease with Wallace, according to the court records, meaning that in his final days he was subleasing his own apartment from his attorney and accountant.
To force the co-op board's hand, Bock told the court that in August 2000 he drew up a final document for Wallace to sign: a codicil, or amendment, to his will, leaving the apartment to Bock and Kamsler. The purpose, Bock later told the court, was to "make it impossible for the Dorchester to refuse to recognize Mr. Kamsler's and my ownership of the apartment in the event of the decedent's [Wallace's] demise."
After Wallace died in 2002, the probate court had the option to inquire into all this, including interviewing the godchildren and the co-op board. But the court's independent adviser, an attorney with the county Public Administrator's office, recommended against an inquiry. While allowing that the codicil was "an unusual instrument," attorney Peter S. Schram wrote that Bock assured him that he and Wallace "were close friends as well as business associates for many years." And Schram relied on the documents signed by Wallace. He didn't spend long looking into the situation, billing the court for only four hours, including court appearances, reviewing documents, interviewing Bock and writing his report.
Bock and Kamsler did not respond this week to msnbc.com's questions about how they ended up with Don Wallace's apartment.
Through all the years when Wallace was Huguette Clark's attorney, his goddaughter Sloan said, she sent him around the globe buying dolls for her collection. Court records show that Wallace's weekend house, when he died, contained more than $130,000 in French Bisque automaton dolls, a type of antique doll with a music box.
Wallace never saw Huguette face to face, Sloan said, but would stand outside the room and speak with her through the door.
Though Wallace liked Huguette, Sloan said, there was one source of constant frustration.
"He was never able to get her to do up a will."
'A puzzling situation'
It doesn't appear that Huguette Clark is anywhere close to going broke, despite the IRS troubles and her high expenses. Her properties alone — in Manhattan and Connecticut and California — are worth more than $200 million. She's thought to have at least that much still in the bank.
Maintenance on her Santa Barbara, Calif., home has been scaled back considerably. Barbara Doran, the former estate manager's daughter who visited the oceanfront estate in Santa Barbara with Huguette's permission in 1999, said the number of gardeners had dwindled from 25 to only a few.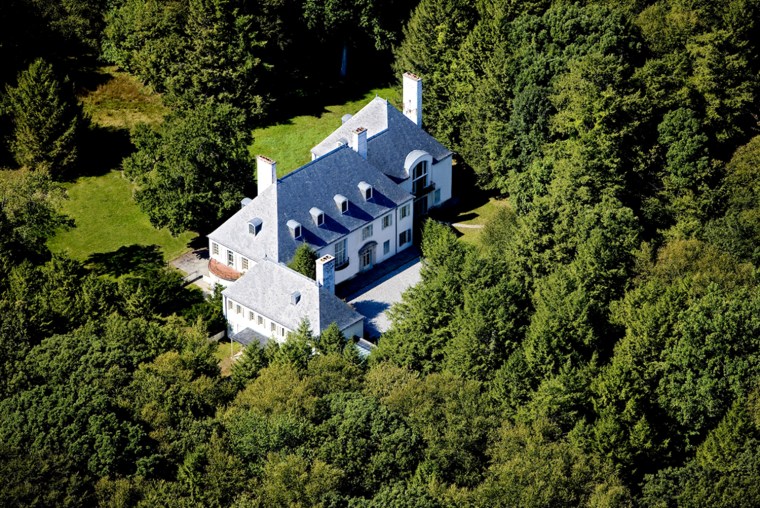 In times past, expenses at her Connecticut home in New Canaan have sometimes been high, particularly for a house whose owner never spent a night in it. In 1996 and 1997, a management company proposed doing $1.5 million in maintenance, including $312,000 in work on the windows, $99,000 in roofing, $344,000 in masonry, $4,000 in plumbing, $714,000 in painting (including $4,700 to paint a coat closet). Huguette's attorney at the time, Wallace, wrote that he was "shocked" by the cost, and ordered a new estimate. That one came in at $831,000, and the work began. The home went on the market a decade later, priced at $34 million. It's now down to $24 million.
'Referrals can come from anyone'
For Huguette's financial institution, this would be a puzzling situation. On the one hand, it's unusual to have a customer the bank has never met. On the other hand, banking executives are not in the habit of pushing against the walls of confidentiality: If a customer wants to remain private, and the attorney and accountant have the proper documents, that is her right.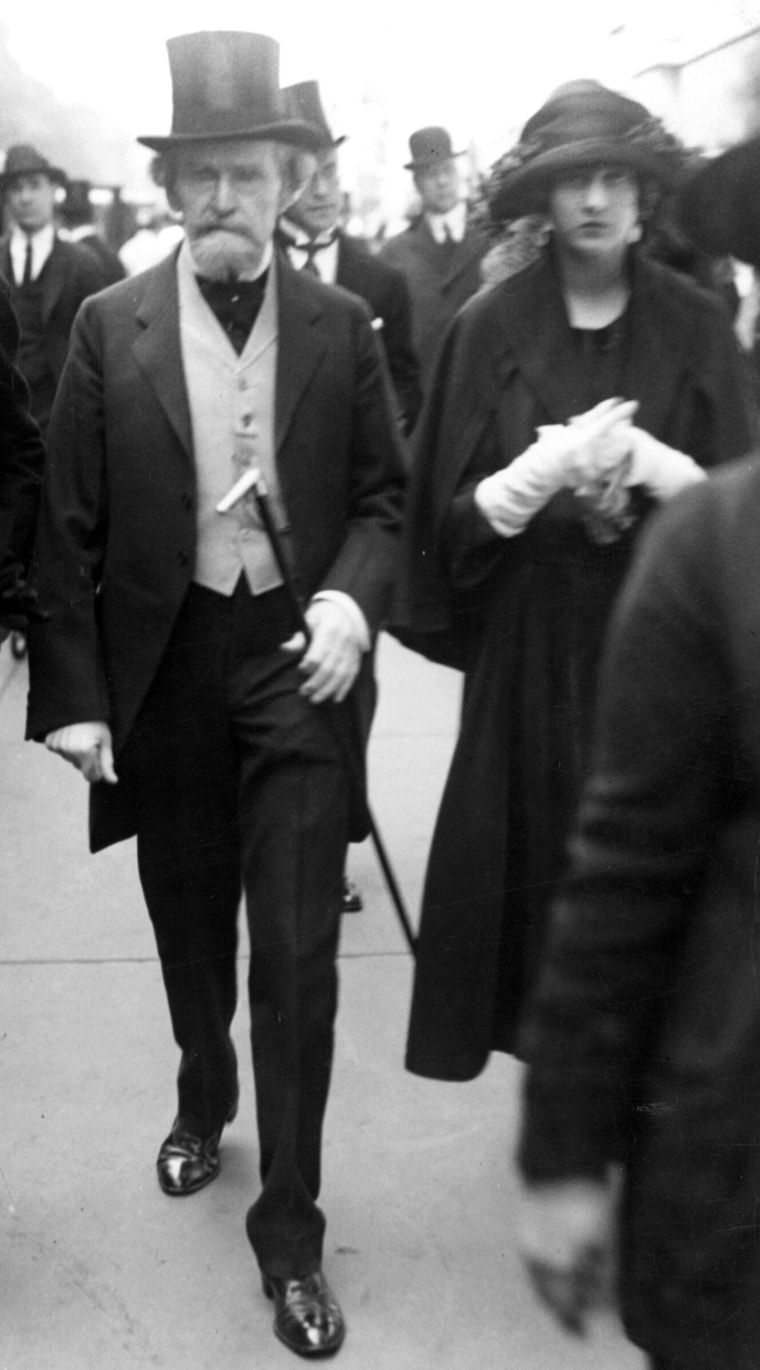 Still, it's unusual when the attorney may never have met the client and says he doesn't visit her regularly. It's even more unusual when the accountant has met her but has a criminal conviction. What is a financial institution to do, absent evidence of wrongdoing? And what bank wants to risk alienating a wealthy client by asking questions?
Legal experts said it may be possible to force Huguette's attorney and accountant to show that she is being well taken care of, medically and financially.
An attorney who worked on the Brooke Astor case, in which the doyenne of New York society had her wealth drained by her son and his attorney, said Huguette's bank could file a guardianship petition, asking a court to appoint someone to handle her affairs. Family could do the same — though Huguette has no children, only distant relatives.
"Actually, anyone has standing," said the attorney, Susan Robbins, meaning anyone can go before the court, without needing to have a personal stake in the matter. Robbins was the court-appointed attorney for Astor, the philanthropist who died in 2007 at age 105. Astor's son, Anthony D. Marshall, was convicted in 2009 of siphoning $10 million from his mother. Her lawyer, Francis X. Morrissey, was also convicted.
It's not always that simple, said another lawyer in the Astor case, Ira Salzman. (He represented Astor's grandson, who questioned management of her affairs by her son.) A court would probably require some evidence before pressing an elderly person's attorney for more information. "The court isn't going to do an inquiry just because the family is curious." On the other hand, Salzman said, if Huguette's attorney has control of her finances and health care, but rarely visits her, that itself raises a question.
Short of going to court, a specialist in adult welfare cases in New York City suggested an alternative. Anybody who is concerned about the financial or physical well-being of an elderly person, even if that person doesn't have direct evidence of wrongdoing, can contact Adult Protective Services. (Referral instructions are here. To complete the referral, one can use her address of record, her empty apartment in New York City, 907 Fifth Ave.)
"Referrals can come from anyone," said the specialist, Maxine Lynn, head of the legal guardian program at the New York Foundation for Senior Citizens.
If a court or Adult Protective Services took the issue seriously, Lynn said, a professional case evaluator would visit the elderly person in a hospital to judge her competence. The evaluator would ask her attorney for documents.
And, if Huguette Clark is up to it, the evaluator would take along a French-speaking translator to ask her a few questions.
Are you well cared for? Do you want to see your relatives? Have you been getting their cards and letters? Did you know about your accountant's guilty plea? Did you give your friend $10 million? Do you know what your Stradivarius sold for? Have you agreed to sell any paintings? Have you signed a will? What else have you signed?
---
Margaux Stack-Babich and Sara Germano contributed research in public records.
---
BACK TO PART ONE: At 104, mysterious heiress is alone now
More links for "The Clarks: An American story of wealth, scandal and mystery":
All our coverage is collected at http://clark.msnbc.com
A PDF file for printing the photos
Notes and sources on the Clark family