/ Source: a href="http://www.travelandleisure.com/" linktype="External" target="_blank" resizable="true" status="true" scrollbars="true" fullscreen="false" location="true" menubars="true" titlebar="true" toolbar="true">Travel + Leisure</a
Sure, Atlanta has its attractions. But head 20 miles north and you'll find yourself surrounded by art galleries, boutiques, creative restaurants, and not many generic chain-filled strips. This hip little town is called Roswell, and it's…wait for it…a suburb.
Americans have a love-hate relationship with the ever-sprawling communities outside the country's big cities. The quest for more space than cities can afford often means giving up the unique stores and restaurants that spring up in urban centers.
Of course, Hollywood hasn't helped the suburban profile, typically portraying these communities as boring, conformist places, spiced up by a few desperate housewives here and there. Yet a number of suburbs around the country blow up the stereotype and are worth a visit on your next trip.
Some of these are old inner-ring suburbs, while others are small cities that have been folded into a greater urban area due to population expansion and improved transportation — but have managed to maintain an independent identity.
Roswell, Ga., for example, is known for its 19th-century Old South streetscapes and for Bulloch Hall, the antebellum home of Teddy Roosevelt's mother. But it's not trapped in the past. The roads are lined with restaurants like Relish, which draws a crowd seeking its innovative takes on fried black-eyed peas and pickled green tomatoes.
There's also a lot of city-like energy.
"Roswell is just an amazing place for singles," says Valerie Jackson, owner of the Ann Jackson Gallery, which holds the country's largest collection of works by Dr. Seuss. "On my street alone there are 14 restaurants."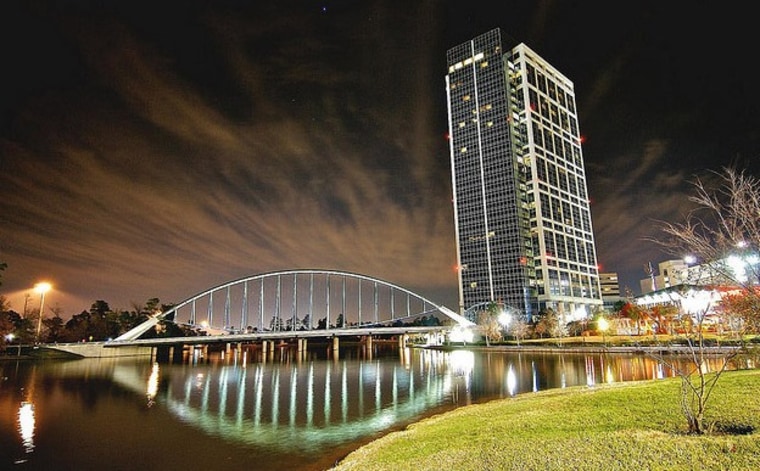 Alameda, Calif., built on an island just east of Oakland in San Francisco Bay, is another cool suburb. It's a place lined with well-kept beaches and no shortage of spectacular views. A chill vibe is maintained with the help of a strictly enforced 25 mph speed limit. Alameda is also home to the Pacific Pinball Museum, where you can try your hand at a classic game of Buccaneer or Magic Circle, and Forbidden Island, a tiki bar with a distinct rockabilly atmosphere and a reputation for skillfully mixed rum concoctions that draws drinkers from afar.
So instead of trying to escape from suburbia, join the commuting crowd and try one of these unsung neighborhoods: You'll have no trouble finding culinary and cultural hot spots. Just leave your copy of American Beauty at home.