/ Source: The Associated Press
A passenger van carrying the leaders of a New York City church blew a tire and flipped over on the New York State Thruway on Saturday, killing at least six people, including the bishop and his wife, authorities said. Eight others were injured.
Fourteen people were in the van when it crashed on the northbound side of Interstate 87 in Woodbury, about 55 miles north of New York City, at about 3 p.m., state police and the Thruway Authority said.
Six of the passengers were dead at the scene. The injured were taken to two different hospitals; four were airlifted out, and the others were taken by ambulance.
"It was a tragic, tragic scene," said state police Troop T commander Major Robert Meyers.
He said the right rear tire blew out on the 1997 van, and the vehicle went into a rumble strip and rolled over into the grassy median separating the north and southbound lanes. Some of the passengers were ejected, and the van came to a rest upside-down.
The injured were taken to either Good Samaritan Hospital in Suffern or Westchester Medical Center in Valhalla. The driver survived and was being interviewed, he said.
State police identified them as members of Joy Fellowship Christian Assemblies Inc., a small congregation in the Bronx, and said the church's leaders, bishop Simon White, his wife, minister Zelda White, and pastor Titus McGhie were among those killed in the accident that snarled traffic for hours.
The other dead were identified as Avril Murray, Evelyn Ferguson and Elaine Reid. Their ages could not immediately be confirmed.
All were thought to be residents of the Bronx, police said.
State police said the group was traveling for a church event near Schenectady, where the Joy Fellowship has an affiliated congregation.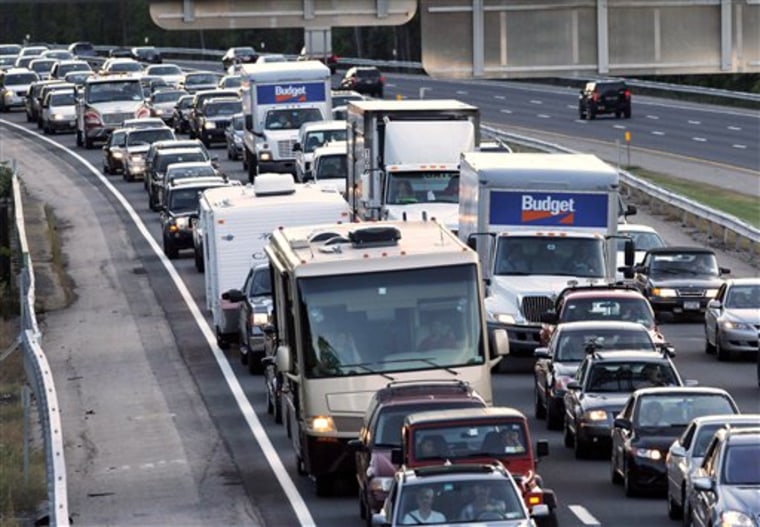 Bishop White established the congregation in 1998, with about 20 members including his family, according to the church's website. Besides its sister congregation in Schenectady, he helped established affiliate churches in Mount Vernon and Newburgh.
He and Zelda White had eight children together, the site said.
Deborah Marshall, a spokeswoman for Good Samaritan Hospital in Suffern, said four women were admitted there. One was in critical but stable condition, while another was in critical but unstable condition, Marshall said. That patient was transported to Jacobi Medical Center in New York City. Two other patients were being assessed.
A spokesman at Westchester Medical Center said he could not immediately provide information on the patients' conditions.
Northbound lanes were closed for hours following the accident, but were reopened by 10 p.m. on Saturday, the Thruway Authority said.