/ Source: msnbc.com staff and news service reports
Aides had to separate New York Republican gubernatorial candidate Carl Paladino from a journalist during an angry exchange Wednesday night before a speech.
New York Post State Editor Fred Dicker asked Paladino to provide proof of his claim to a Politico blog that his opponent, Democrat Andrew Cuomo, had extramarital affairs. Cuomo is divorced from Kerry Kennedy, Robert Kennedy's daughter.
Paladino said he would provide proof "at the appropriate time" and then accused Dicker of "working for Cuomo" and being a "terrible journalist," Capitaltonight.com reported.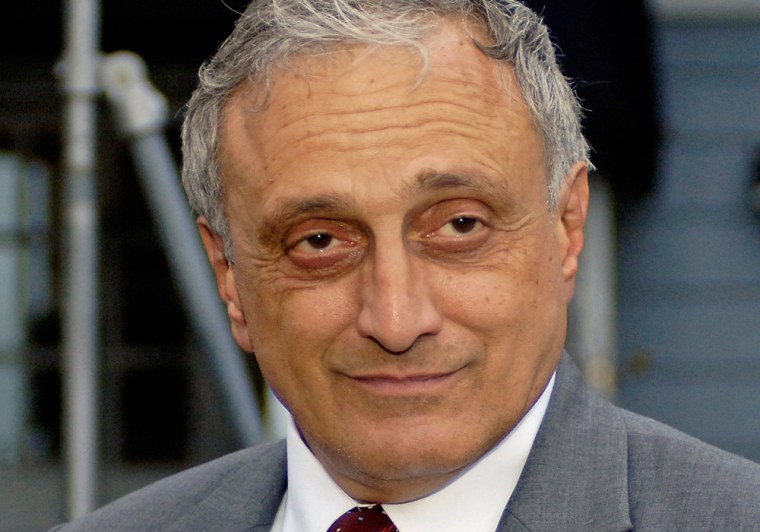 Paladino criticized Dicker because a Post journalist recently went to the home of Paladino's 10-year-old daughter. Paladino, who is married, has admitted fathering the child out of wedlock.
The Republican raised the question of Cuomo's fidelity in a blog just hours before Paladino was to speak to the state Business Council.
The Buffalo businessman called Dicker a "stalking horse" for Cuomo.
A video of the exchange was captured by CapitalTonight.com's Kaitlyn Ross and posted on YouTube.
Post spokeswoman Suzi Halpin said the newspaper had no comment.