"Condo" developers have built beach-front homes along the world-famous coastline of the Galapagos Islands — but it's all for a good cause.
Built into the volcanic shoreline, the condos are actually tiny breeding caves for Galapagos penguins — a species listed as endangered.
The 120 caves were dug by researchers with the University of Washington last month in the hopes of giving the penguins a fighting chance against predators and the beating sun.
The local penguin population has also seen older nests disappear due to erosion and volcanic activity on the islands off Ecuador made famous by Charles Darwin.
"Our whole goal is to increase the population of Galapagos penguins, and the way to do that is to make sure that when conditions are good, when they're not food challenged, that all of them will be able to breed," lead researcher Dee Boersma said in a statement.
Boersma began studying the species 40 years ago and has seen the population decline steadily — fewer than 2,000 might be all that are left.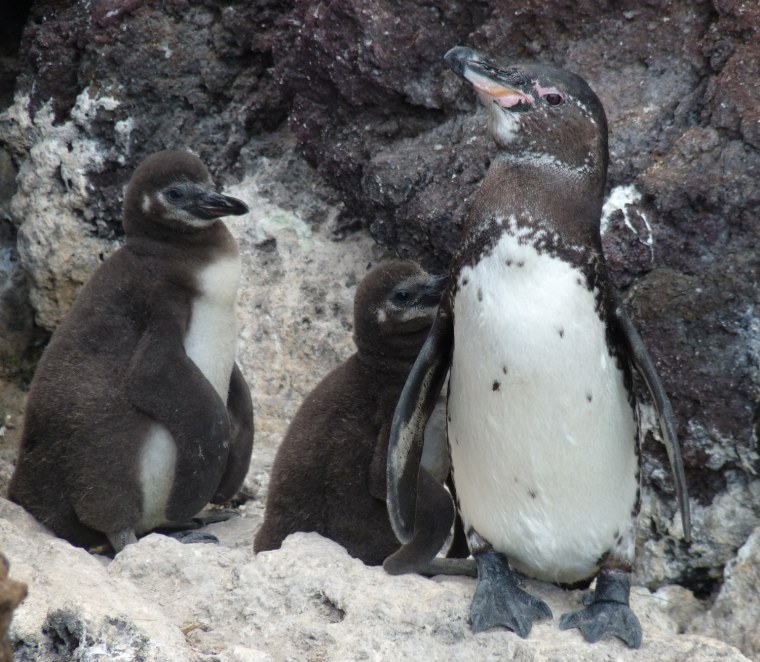 "One of the biggest problems is the introduced species of predators" to the Galapagos — including pigs, dogs, cats and rats, Boersma said. "We went to lengths to build nests in places where there aren't introduced predators."
The team built 100 nests in relative close clusts as well as 20 farther apart — "in case some penguins prefer to be more isolated," the researchers said.
Boersma plans to return in February to evaluate the project, but was already hopeful after seeing La Nina ocean conditions bring plentiful food to the penguins.
"We found everything from eggs to small chicks to near-fledglings because the food is so good" now, she said. "The penguins are ready, if the food stays, to begin breeding. The question is will they find these new nest sites in time."