/ Source: TODAY staff and wire
The state of Alabama reluctantly gave into "extortion" by the government of Australia when prosecutors pledged not to pursue the death penalty against the so-called "honeymoon killer" if he returns to the United States, Alabama's top law enforcement official said Friday.
"We call it extortion in Alabama … They have watered down their laws. Now they have watered down Alabama's," said Alabama attorney general Troy King during an appearance on TODAY. "It was a difficult decision to make."
Australian officials said Thursday they would deport Alabama resident Gabe Watson to the U.S. now that U.S. officials pledged not to seek the death penalty if he is convicted again at home. Watson was released from prison last week after serving an 18-month sentence for the manslaughter of his wife, Tina, in 2003 during a trip on Australia's Great Barrier Reef.
'Bad dive buddy'
Appearing with King on TODAY Friday, Watson's lawyer, Brett Bloomston, said Watson never intended to kill his wife. His conviction and prison term in Australia for manslaughter were based on an "obscure" negligence statute, Bloomston said.
"He pled guilty to being a bad dive buddy," said Bloomston, insisting Tina Watson's death was an accident.
Bloomston believes that Watson has already been secretly indicted by a grand jury in Alabama, where indictments are kept under seal until defendants are charged.
Alabama is operating on the theory that Watson either planned to kill his wife before their honeymoon trip to Australia or intended to return there to collect an insurance policy, King said. He declined to discuss evidence Alabama may have against Watson.
On Thursday, an immigration spokeswoman, speaking on condition of anonymity because of department policy, said the Australian government had received assurances from U.S. officials that "the death penalty would not be sought, imposed or carried out."
"We are now satisfied that our international obligations have been met and are commencing plans for Mr. Watson's removal," she said.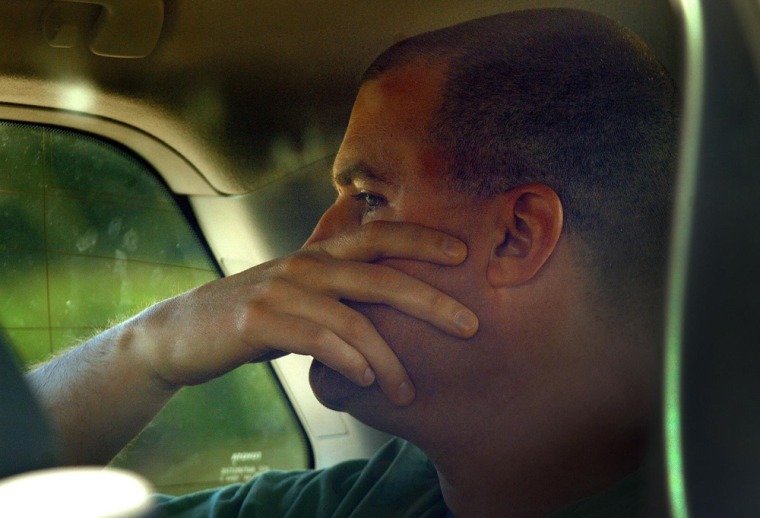 She would not give details on the timing of his deportation but said it would be "as soon as possible."
Adrian Braithwaite, Watson's Brisbane-based lawyer, said the Australian government had refused to show him a copy of the U.S. assurance because it was a diplomatic document, but he had renewed his request to see it.
"At the moment I'm not taking the word of the government that they have received the assurances," Braithwaite told The Associated Press by telephone. "I want to be provided with a copy of the correspondence received from the United States so that we can be satisfied it's a binding assurance and properly advise our client."
He said the immigration department had pledged to provide him with 48 hours notice before Watson was put on a plane.
He said Watson was ready for whatever may happen upon his return to the United States. "He's not running scared from what might occur in Alabama," Braithwaite said.
'Honeymoon Killer'
Watson was dubbed the "Honeymoon Killer" by the Australian media after his wife of 11 days, 26-year-old Tina Watson, drowned during a 2003 scuba diving trip.
In 2008, nearly five years after Tina drowned, the Queensland state coroner found there was sufficient evidence to charge Watson with her death, and he was officially charged with murder a few months later.
In 2009, Watson — who had remarried — traveled to Australia to face trial.
Officials in Queensland state initially charged him with murder, arguing he killed his wife by turning off her air supply and holding her underwater. When Watson pleaded guilty to the lesser manslaughter charge last year, he was sentenced to 18 months — a punishment Tina Watson's family and Alabama authorities slammed as far too lenient.
Queensland Coroner David Glasgow said a possible motive for the killing was Tina Watson's modest life insurance policy.
Alabama Attorney General Troy King has said he believes Watson devised a plot in Alabama to kill his wife on their honeymoon, which would give the U.S. state jurisdiction to charge him. King has argued there are no international standards on double jeopardy that prevent Alabama from trying Watson again over the death.
Last month, a grand jury met in Birmingham, Ala., to decide whether to indict Watson in his wife's death. It is unclear what the outcome of that session was because prosecutors haven't said and indictments in Alabama are not considered public record until a suspect has been arrested.
Under Australia's Extradition Act, a person cannot be deported to face prosecution on a capital charge unless there is an assurance the death penalty will not be imposed.
The Associated Press contributed reporting to this story.