/ Source: The Associated Press
The roundups began in earnest almost immediately after the Dec. 7 attack on Pearl Harbor and the United States' entry into World War II.
Japanese, Germans and Italians, both foreign nationals and foreign-born American citizens considered potential threats, were rousted from their homes in the U.S. and in Latin American nations friendly to the U.S. and were then shipped to internment camps.
As many as seven camps may have been in Texas where historians are working to gather stories from some of the thousands who were confined and to preserve the few visible signs of the camps.
"What we're trying to do is show the impact Texas had with these confinement sites and the program in general," said William McWhorter, coordinator for the History Programs Division of the Texas Historical Commission. "There's been much written about Japanese-American relocation, and Germans and Italians. But there really hasn't been an exploration in the state as to how Texas participated."
The state's biggest camp was at Crystal City, about 40 miles from the U.S.-Mexico border, and was specifically for families. It was the largest of the some 20 camps nationwide supervised by the old Immigration and Naturalization Service.
Crystal City was rare in that it had a swimming pool, which had a 250-foot diameter, was designed by an Italian detainee from Honduras and constructed by fellow detainees.
"We dug that out by hand," recalled 85-year-old Eb Fuhr, who was 18 when he got to the camp in 1943. "I can't remember how they did the concrete work."
'Kind of a reunion'
Fuhr's German-born parents emigrated to the U.S. when he was 3 and he grew up in Cincinnati where his father was a baker. In 1942, his parents and U.S.-born brother were seized and eight months later, FBI agents showed up at Fuhr's high school and took him away too.
"It was kind of a reunion," Fuhr said of joining his family at the camp where he lived for four years.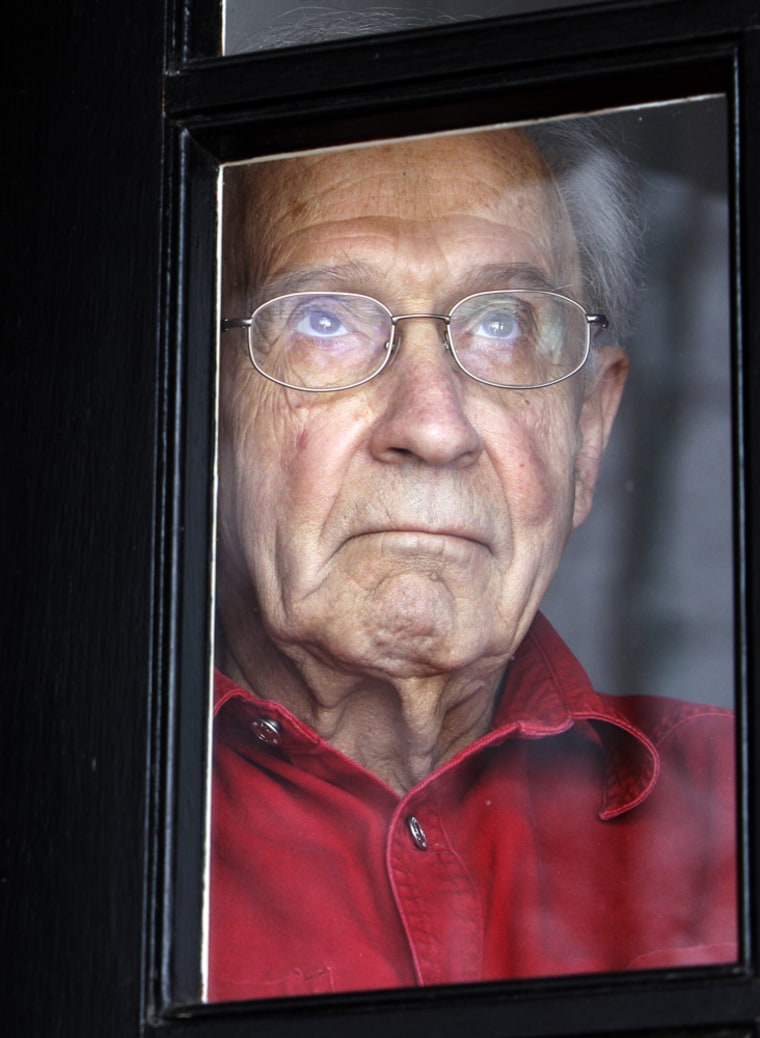 The pool offered a break from boredom and the oppressive South Texas heat. McWhorter and Fuhr said authorities initially rejected the idea but were swayed after arguments an existing dirt pond at the site could be returned to use as an irrigation source.
"Wall-to-wall people," Fuhr said of its popularity. "I remember the bottom of that thing could get slimy."
Today, the pool's deep end, which may have reached 10 to 12 feet, is filled in with dirt and overgrown with brush. A tree has sprouted in the middle but at the shallow end are traces of green and blue paint.
"This is unique to Texas and maybe something unique in the war relocation camps," McWhorter said standing at the pool's rim.
Segregation required
The historical commission wants to get the Crystal City site on the National Register of Historic Places, which could help ensure its preservation.
Other reminders of the camp are remains of six concrete pads that served as floors of homes for administrators and remnants of the pool's two changing rooms — one for Germans, one for Japanese. The segregation was required under terms of the Geneva Convention, which governed how prisoners and internees were treated.
The only remaining structure is an L-shaped, single-story building that was the school for German children. After renovations, it's part of the Crystal City public schools campus, built over much of the camp site years ago.
Other Texas camps include Kenedy, also in South Texas that housed mainly Japanese men. Near Dallas, a former federal prison for women in Seagoville was converted to house couples without children and some Japanese language teachers. Another temporary camp was at Fort Bliss, outside El Paso, and there's evidence of temporary camps in San Antonio and in Houston. Also some documents have referenced a camp at Laredo.
The Crystal City camp, which opened in December 1942, grew out of a former Department of Agriculture migrant worker camp and at its peak in 1944, was home for about 3,300 detainees, mostly Germans and Japanese.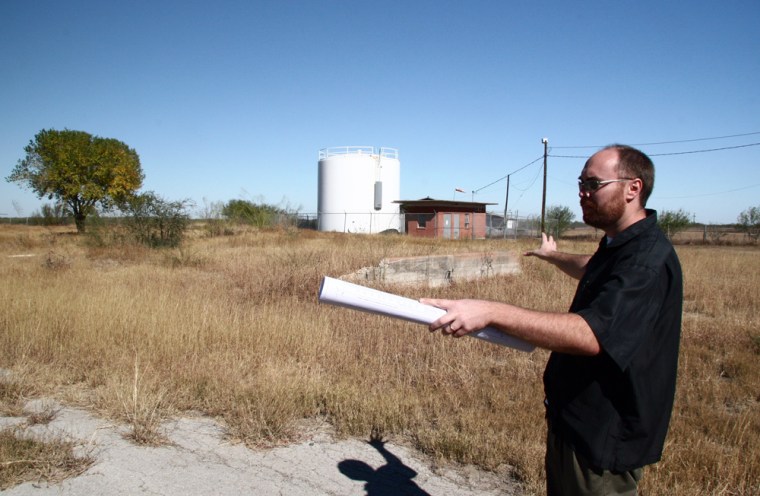 They lived on some 500 acres that included small homes, schools, a hospital and stores and recreation fields. While believing his family's civil liberties were trampled, Fuhr said he has some fond memories. His mother cooking meals in their tiny "family unit." The German detainees from Peru who excelled at soccer.
"They cleaned our clock," he said. "They had speed. They also knew the game."
Also, a German man from Panama taught him how to drive a truck while he was part of a crew delivering ice, earning 10 cents an hour — "Always under guard," he adds — and it's where he met his wife of 56 years.
There was also a 10- or 12-foot high fence ringing the place and guard towers.
Outside the camp, was Crystal City itself, an agricultural town of less than 7,000.
"I never heard anybody in town talk nasty about Germans and Japanese," said Reed Harp, a retiree in Crystal City who said his grandfather worked there as a guard with a .45-caliber sidearm. The town's people just called it: "The camp."
An inscription on a historical marker at the site now calls it "a reminder that the injustices and humiliations suffered here as a result of hysteria, racism and discrimination never happen again."
Shortly before the camp closed in 1947, Fuhr went on to Ohio University and retired after a career with a national plastics company. Previously, he didn't talk much about the camp.
"It was always there, like the elephant in the room," he said. "I didn't really go public about this until I retired. I was afraid of the ramifications of my employment and stuff like that."
Fuhr is among the handful who has shared his story with historians of life at the camp. Texas Historical Commission officials are hoping more will come forward, but say finding former detainees has been difficult.
"We would love to hear from some of these people," said spokeswoman Debbi Head. "We feel certain they are there. But they don't know we want to hear from them and tell their story."