/ Source: msnbc.com contributor
As the climate heats up, so is demand for "green" toys.
Eco-friendly toys used to inhabit the "Island of Misfit Toys," but this year there will likely be more of them on Santa's sleigh than ever before.
There will certainly be plenty of Buzz Lightyears and Xbox Kinects under the tree this Christmas, of course. But toymakers are betting they will be joined by tea sets and toy trucks made from recycled milk jugs, or solar-powered dollhouses and hydrogen-fueled toy cars.
Prices for green toys are coming down, selection is expanding and the toy industry is embracing them. Eco-friendly toys got their own pavilion at this year's annual toy fair in New York, even though they are still only a small sliver of the $22 billion annual toy market, and sustainability will be a big theme for Germany's upcoming toy fair in 2011.
"The industry is pushing more green toys because consumers are asking for them," says Reyne Rice, toy trend specialist with the Toy Industry Association. "It's a feel-good purchase."
Consumers still worry about toxic chemicals like cadmium and lead following a wave of recalls  of toys manufactured in China over the past few years.
Mia Aronson, a 38-year-old mother in Philadelphia, fits the profile of the growing number of buyers looking for toys that purport to not harm the environment or their children: environmentally conscious, concerned about what goes into the toys and willing to spend a little more to feel safe.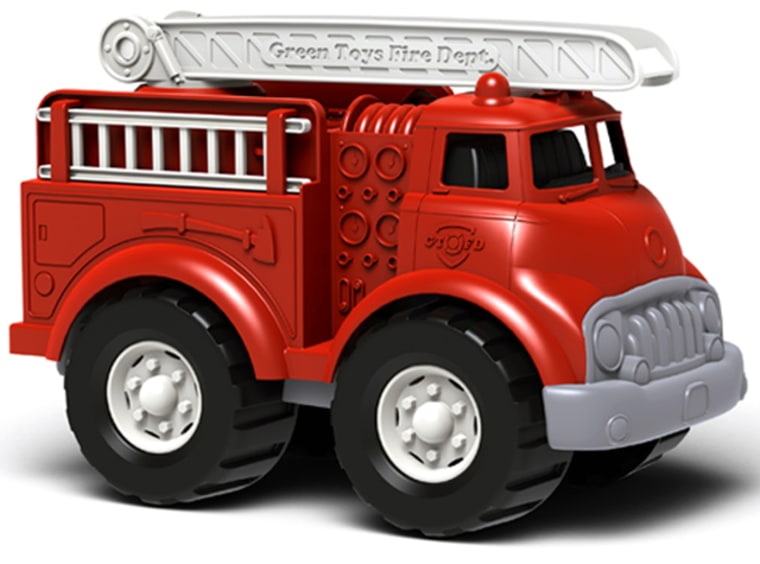 Aronson buys organic food, which is typically more expensive, and drives a hybrid car. She spent three hours online researching eco-friendly gifts for her in-laws to buy her toddler.
Aronson's in-laws plunked down about $200 on a Plan Toy organic kitchen play set, which uses recycled rubberwood and non-toxic paints. Aronson also bought her son a Green Toys fire truck for $18 made from recycled plastic.
"Whatever I can do to help protect him from environmental hazards, the better," Aronson said.
With people like Aronson in mind, Amazon.com now sells thousands of eco-friendly toys touting recycled materials, reclaimed wood, organic fabrics and vegetable dye paint, says Sarah Wood, director of the Amazon.com's toys & games store. Those toys are separated online into their own Green Toy store.
Demand is also up for toys that teach children about the environment, says Sarah Wood, director of the Amazon.com's toys & games store. Among the more popular: the Elenco snap circuits green alternative energy kits and Thames & Kosmos' global warming science kits.
Shoppers will also find far more solar, wind and hydro-powered toys this year.
Horizon Fuel Cell Technologies, based in Singapore, just introduced new $34 EcoRacers, a line of remote control microcars that come with a charging station and their own clean energy source, whether it's a wind turbine, solar panel or hydrogen station. The company also makes $130 hydrogen-powered, remote-controlled cars that comes with a solar fueling station that removes hydrogen from water.
The variety of eco-oriented toys is also growing: Chicago-based TDC Games makes biodegradable puzzles and games that sprout flowers when you bury them in your backyard, while Hape International of Canada makes bamboo, solar-powered dollhouses for $500.
Some green toys are more affordable, however. ImagiPlay sells wooden yo-yos and organic rattles for less than $10. Toymaker Sprig, based in Fort Collins, Colo., cut its prices by 20 percent to 30 percent this year by moving its manufacturing to China, following a merger with toy stalwart Wham-O.
For two years, Sprig sold its trucks made from plastic and reclaimed wood at specialty toy stores, but now more major retail chains are interested in carrying the lower-priced toys, says Justin Discoe, co-founder of Sprig.
"You have something that was $29.99 at retail is now $19.99, so those savings are great," says Discoe. "This year is our biggest year."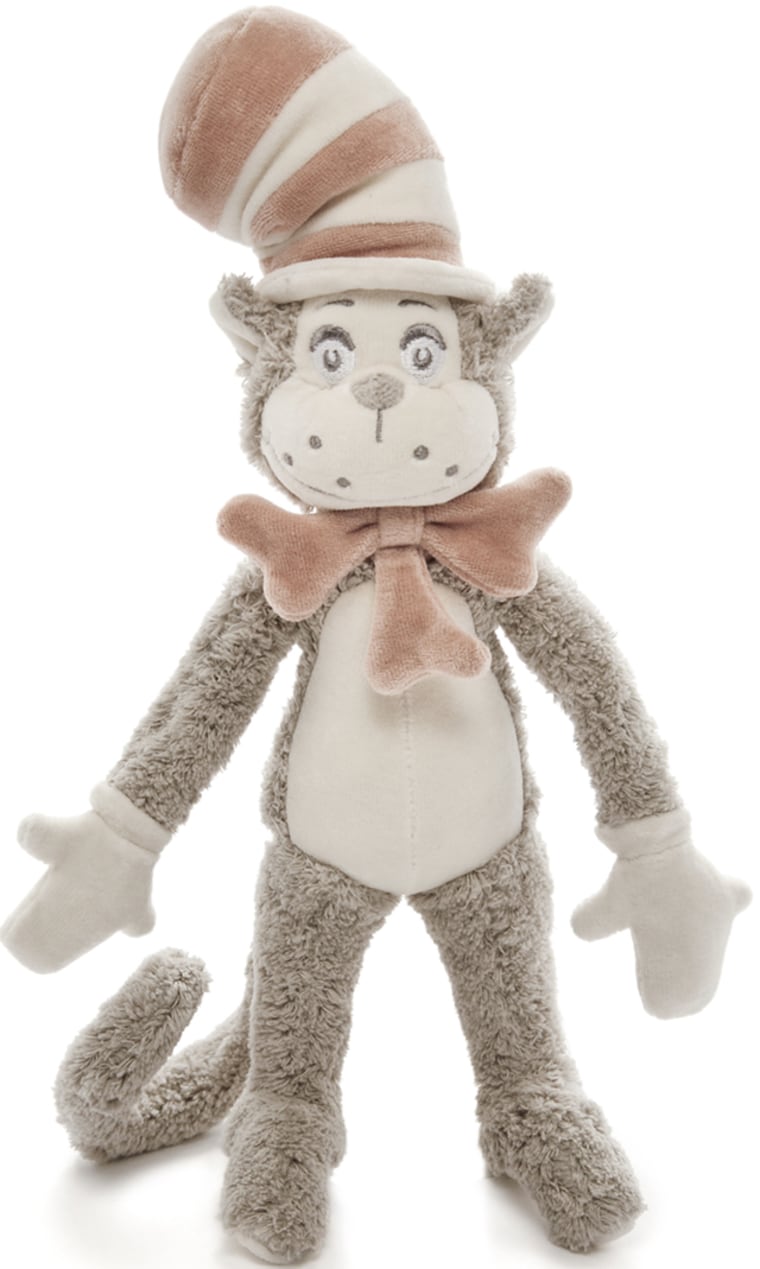 In another sign that green toys are going more mainstream, Walt Disney Co. will license its Winnie the Pooh character to miYim, a Brooklyn maker of plush dolls that use organic cotton and dried cloves and gardenia flowers for natural color dyes. MiYim already makes organic Dr. Seuss character dolls.
Serah Chae, miYim's president, says Walt Disney approached her company at a trade show about the licensing deal. There's a good reason: consumers are still buying miYim dolls, despite the economy. Chae has watched toy sales double and triple since 2006.
"People are being more thoughtful about their purchases, and the more time they spend looking at our products, it becomes an advantage for us," she says.
Robert von Goeben has seen a similar growth trajectory at Green Toys Inc., which makes tea sets, bath toys and trucks from recycled plastic, primarily milk jugs. Since he started the San Francisco company three years ago, sales at Green Toys have grown 70 percent annually to hit $5 million this year. Green Toys products are now sold in 3,000 retail locations, including Amazon.com, Pottery Barn and Barnes & Noble.
Next year, the company will use recycled plastic to make other consumer products, including tableware for kids.
"Business is far beyond what we expected," says von Goeben. "We haven't slept in months."