/ Source: The Associated Press
China's deputy premier kicked off talks with senior British officials Monday, charming Britain with trade deals and a loan of two giant pandas.
Vice Premier Li Keqiang met with Deputy Prime Minister Nick Clegg in London to sign commercial deals worth at least 2.6 billion pounds ($4 billion) — but the business dealings seemed overshadowed by the pandas.
Li oversaw an agreement to bring a breeding pair to Edinburgh Zoo on a 10-year loan. Seven-year-old Yangguang and Tian Tian — which translate as "Sunshine" and "Sweetie" — are expected to arrive in the coming year from China's Wulong Panda Research Institute and will be the first giant pandas in the U.K. for 17 years.
The UK's last giant panda, Ming Ming, was housed in London Zoo until 1994, when she was moved back to China.
The panda loan is a sign Britain and China can "cooperate closely on a broad range of environmental and cultural issues, as well as commerce," Clegg said.
"Pandas are a Chinese national treasure," said Liu Xiaoming, the Chinese ambassador to Britain. "This historical agreement will represent an important symbol of our friendship and will bring our two people closer together."
Li, who is widely expected to succeed Wen Jiabao as China's next premier, is rounding up a European tour marked by a flurry of trade agreements and promises of Chinese financial support to bolster Spain's economy.
The deals will further cement improving bilateral relations and trade links between the two countries, officials said. Li, accompanied by a 150-strong delegation, is the first Chinese leader to visit Britain since Cameron's coalition government took power in May.
The trip followed Cameron's visit to Beijing in November, when he led the largest official British delegation to China in modern history to work on business ties.
The agreements signed Monday included a commitment by Jaguar Land Rover to increase sales to China to some 40,000 vehicles in 2011, with a value of over 1 billion pounds.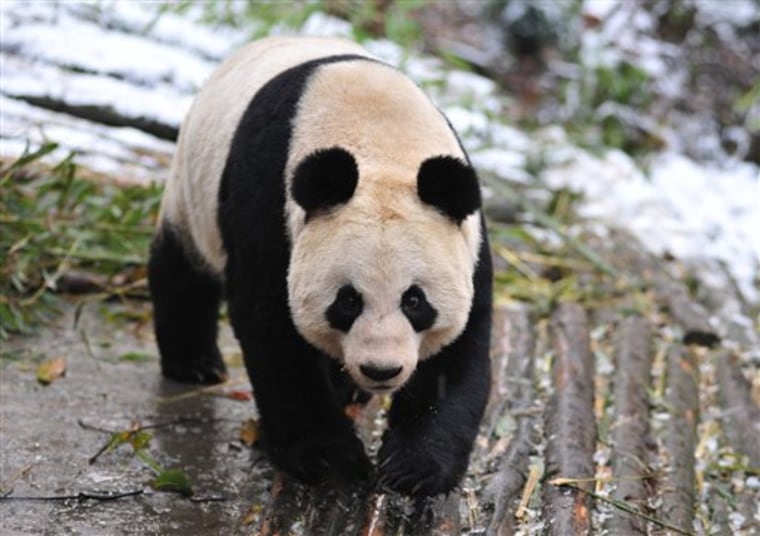 BP and the China National Offshore Oil Corporation also signed an agreement on deepwater exploration in the South China Sea, Clegg's office said in a statement. INEOS, the operator of Scotland's largest mainland oil refinery, also said it agreed to form a partnership for trading and refining joint ventures in Britain and France.
Li's four-day trip to the U.K. is the latest leg of a trip that saw visits to Germany and financially troubled Spain. He pledged to make China's market more open to foreign investment while in Germany, and in Spain he signed a flurry of trade deals and promised to support the Spanish economy by continuing to buy the country's public debt. He was in Scotland Sunday to seal a renewable energy deal.
The leader later met with Treasury chief George Osborne, who co-hosted a dinner for him with the Lord Mayor of the City of London, Michael Bear. The event was also attended by financial services industry executives.
Analysts say Li's European tour has so far been successful for both Beijing and his host countries, gaining publicity points for China as well as enabling European leaders to know and understand a potential future premier.
They will be closely watching how Li handles sticky foreign affairs topics such as currency controls and international pressure on China's domestic human rights issues.
"His reputation is a bold economic reformer," said Kerry Brown, a China analyst at the London-based think tank Chatham House. But "it doesn't seem likely that Li has got a clear reformist agenda" when it comes to improving democracy and political transparency, Brown said.
This is not the first time pandas have been part of China-U.K. relations. In 1974, British Prime Minister Edward Heath received two pandas from the Chinese government as a goodwill gift to mark his visit to China. Female Ching-Ching and male Chia-Chia became a much loved attraction at London Zoo but never produced any cubs.