/ Source: The Associated Press
Ariz. Gov. Jan Brewer signed an emergency bill Friday allowing the cash-short state to seek a federal waiver to temporarily remove nearly 300,000 people from its Medicaid rolls in the first such request by a state.
If granted by the administration of President Barack Obama, the waiver would let the state scale back coverage to near that of most other states and save $541.5 million, making it the single biggest element in Brewer's plan to eliminate a projected $1.1 billion shortfall in the next state budget.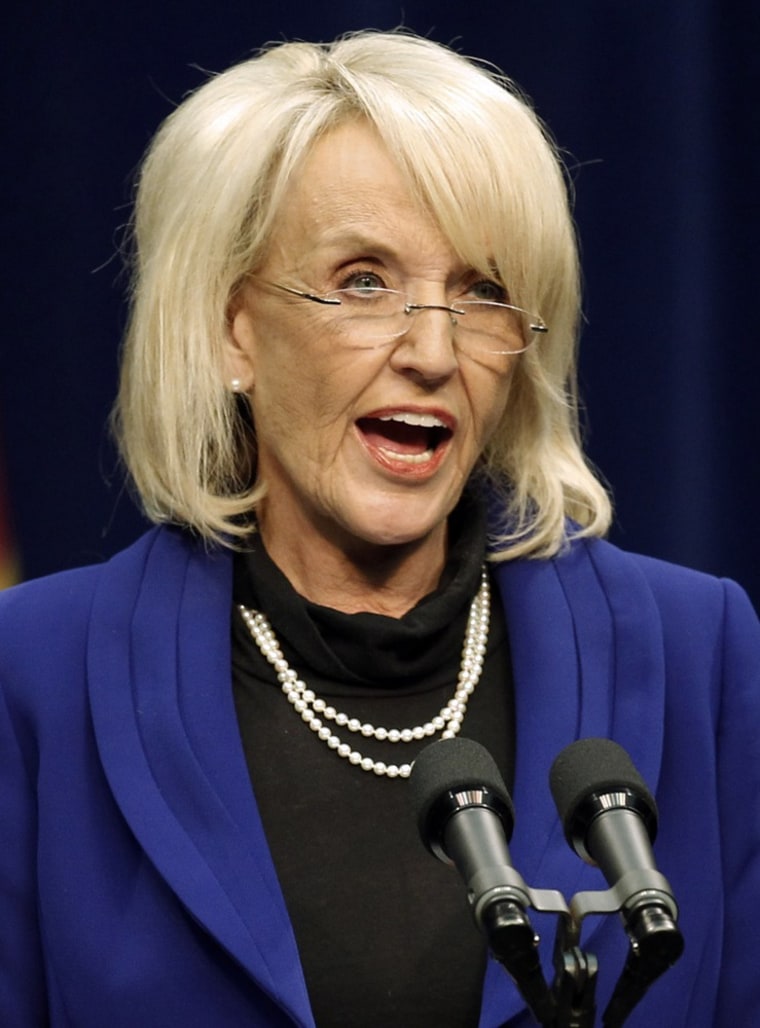 Brewer said Medicaid's explosive growth is unsustainable and threatens to consume the core functions of state government.
The Arizona House and Senate approved the authorization requested by Brewer on Thursday amid questions about whether the waiver request would be approved by the Obama administration, and if the legislation would survive an anticipated court challenge.
The waiver issue could set the stage for yet another health care battle between the federal government and states.
Arizona is already among states participating in a legal challenge to the federal health care overhaul. Several Republican legislators said the waiver would allow the state to chart its own course on health care and budgeting.
Arizona, which has seen its revenue drop by a third due to the recession and the collapse of the homebuilding industry, also reduced Medicaid coverage for transplants on Oct. 1.
Two people who were eligible for transplants before coverage ended for some procedures have since died, with hospital officials attributing one to the coverage change.