/ Source: OurAmazingPlanet
A research mission to New Zealand has uncovered what scientists say is part of the former eighth wonder of the world — the Pink and White Terraces.
Once New Zealand's most famous attraction, the Pink and White Terraces were steplike structures created by geysers spouting heated water down a hill and into a lake. Their pink and white colors came from silica deposits in the geyser water.
The terraces vanished when Mount Tarawera erupted in 1886 and were presumed to be either destroyed or buried at the bottom of a lake.
The research team said they found the pink half of the terraces while they were studying the heating system under the lake where the terraces were buried.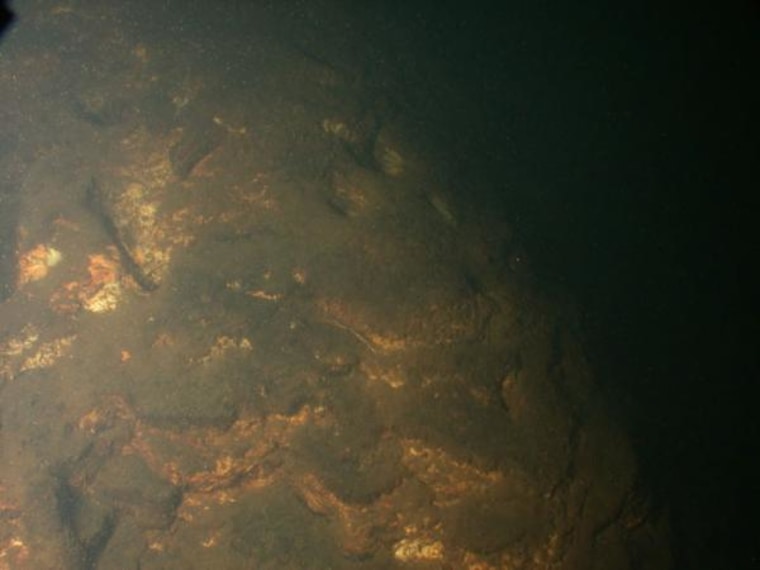 "The original purpose of this 10-day mission was to map the lake floor and investigate the extensive geothermal system under Lake Rotomahana and how it evolved from an on-land geothermal system to a submerged one. Anything else was a bonus," said team leader Cornel de Ronde, of the Institute of Geological and Nuclear Science in New Zealand.
Underwater robots took pictures of crescent-shaped terraced structures covered by brownish lake sediment in about 200 feet of water where the Pink Terraces were before the eruption.
"The first sonar image gave a hint of a terraced structure, so we scanned the area twice more and we are now 95 percent certain we are seeing the bottom two tiers of the Pink Terraces," de Ronde said.
The rest of the Pink Terraces were either destroyed during the eruption or are still concealed under thick sediment where the robots can't see, de Ronde said.
There scientists found no sign of the larger White Terraces in the part of the lake that matched their location prior to 1886. The two terraces were separated by several hundred feet before the eruption.
"This discovery puts to rest more than a century of speculation as to whether any part of the Pink and White Terraces survived the eruption," de Ronde said. "Highlights in a science career don't come any better than this."