Israeli Prime Minister Ariel Sharon's plan to remove 17 of 21 Jewish settlements in the Gaza Strip is an early step toward unilateral disengagement from the Palestinians and a clear signal to Washington that Israel has written off the U.S.-sponsored peace initiative known as "the roadmap."
Sharon gave no firm timetable for evacuating about 7,500 settlers from Gaza, although government sources indicated the move could begin within four or five months.
Once under way, according to Sharon, the evacuation could take as long as two years to complete.
Sharon's more pressing deadline might be explaining to President Bush why he is willing to dismantle Gaza settlements while ignoring most of those in the West Bank, where more than 200,000 Jews have occupied Arab lands captured in 1967.
Sharon will visit Washington for talks with U.S. officials before the end of February.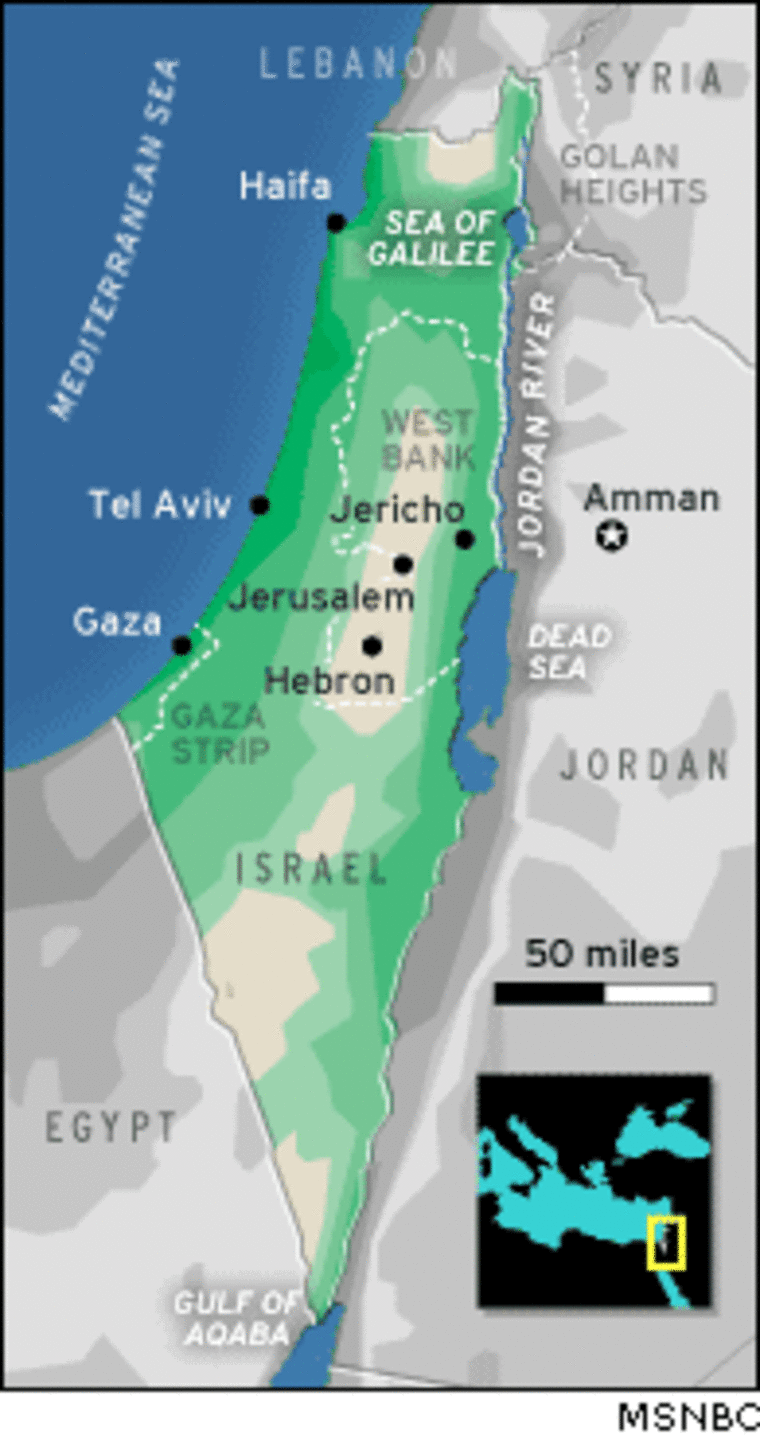 Sharon is committed to new plan
On Tuesday Sharon said he was determined to remove some Jewish settlements from the Gaza Strip and even the West Bank.
"We have to take painful steps. I want to say that not only is this difficult for the settlers but also it is more painful for myself than anyone else in Israel," said Sharon, a patron of the Jewish settlement movement throughout his career.
"It pains me a lot. But I've reached a decision and I am going to carry it out," he said, during a visit to the coastal city of Ashkelon.
Maintaining settlements in the Gaza Strip, where 1.2 millions Palestinians live surrounded by a high-security fence and the Mediterranean Sea, has been a costly exercise for Israel. 
Sharon says his plan would minimize friction with the Palestinians while maximizing security for Israelis and take settlers and soldiers guarding them away from danger.
In the West Bank, he said he wanted to removed three "problematic" settlements.

Mixed reaction
Palestinian reaction to Sharon's plan has been mostly scornful. Yasser Arafat's spokesman, Nabil Abu Rudeineh, said that the Palestinians still expect Israel to dismantle all settlements, and tear down a fence now under construction along the West Bank to prevent Palestinian suicide bombers reaching Israeli targets.
However, his prime minister, Ahmed Qureia, told the Voice of Palestine radio Tuesday that the development was "good news," although he demanded "deeds, not words" along with an Israeli withdrawal from the West Bank.
But among Israelis, initial polls indicate nearly 60 percent of the population are in favor of abandoning Gaza.
Others argue a unilateral Israeli withdrawal would strengthen radical Palestinian groups and constitute a victory for the Palestinian resistance to the Israeli occupation, but at the same time establish a crowded temporary Palestinian state in a very small piece of coastal desert which would continue to be under full Israeli security supervision.
Why the shift in Sharon's strategy
But why is Ariel Sharon, widely considered to be the father of Israeli settlements on Palestinian land for more than 30 years, suddenly changing his mind about the necessity for maintaining them?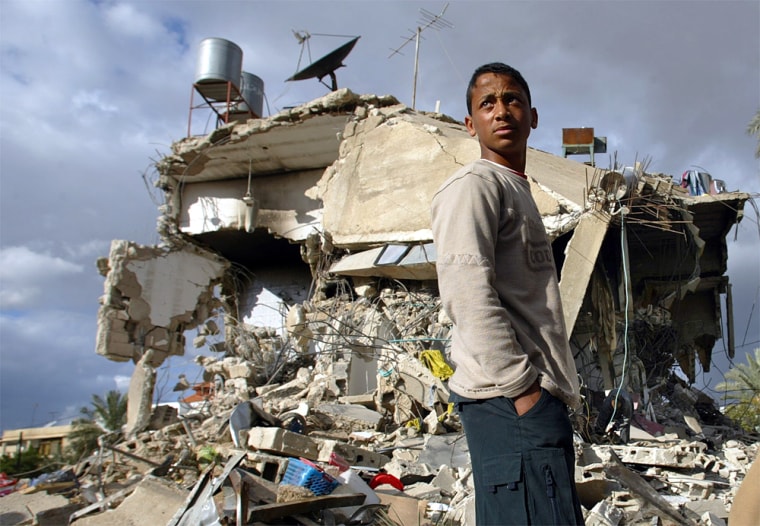 The answer could lie in the cost of the ongoing Palestinian uprising in which nearly four thousand on both sides have died in the past three years, and Sharon's desire to change his image from intractable hard-line warrior to eventual peacemaker in the twilight of his political career.
According to some Israeli political analysts, Sharon appears to have calculated that his coalition government can survive a bold stroke like the evacuation of Gaza.   
A few months before his assassination in 1995 Prime Minister Yitzhak Rabin made plans for dismantling Israeli settlements on the Golan Heights and received cooperation from settlement leaders willing to discuss financial compensation in return for leaving their homes.
Today, analysts say, Sharon will have difficulty finding Gaza settlers willing to evacuate, but will have little physical difficulty should he act to implement his plan.
Israelis question motives
In Israel, with its tradition of lively political debate over any action by the controversial prime minister, Sharon's plan is already being greeted with skepticism.
But, as long as there is no firm timetable for a withdrawal from Gaza, his plan is unlikely to trigger defections from his coalition, calls for his resignation, or moves to voice a no-confidence motion in the country's parliament.
Even Sharon's fiercest critics on the far right-wing of Israeli politics have refrained from outright condemnation of the plan, although some have suggested it is merely a ploy by the prime minister to deflect public attention away from a looming investigation into financial corruption charges against his family.
Israeli police are scheduled to question Sharon this week about payments made to one of his sons by an Israeli businessman trying to built a tourist complex on a Greek island.
Whatever his motives, Sharon has stirred public attention once again, and left many Israelis wondering if their prime minister really means what he says.