/ Source: The Associated Press
The family of missing Swiss twins say hopes of finding the girls are waning after police discovered their father had mailed thousands of euros, before he apparently killed himself.
The 6-year-old girls' uncle, Dr. Valerio Lucidi, told reporters outside their home in a suburb of Lausanne that every passing minute is filled with fear.
He said the family's hopes had dimmed since the police discovered that the girls' father, Matthias Kaspar Schepp, who was supposed to be looking after them, withdrew just €7,000 ($9,570) in the French port of Marseille last week.
Swiss police confirmed Tuesday night that Schepp had sent money to his estranged wife. Lucidi said this suggests he did not intend using the money to provide care for Alessia and Livia.
"This worries us a lot that we received the money because it shows there is no caregiver," said the Belgian surgeon, whose sister, Irina, is the girls' mother. "We are really scared that something bad happened."
Lucidi said Schepp sent €5,000 ($6,830) to the girls' mother in a series of letters from Cerignola, in southern Italy. He also sent her a note from Marseille saying he could not live without her, and a letter a day later from nearby Toulon. The couple had separated.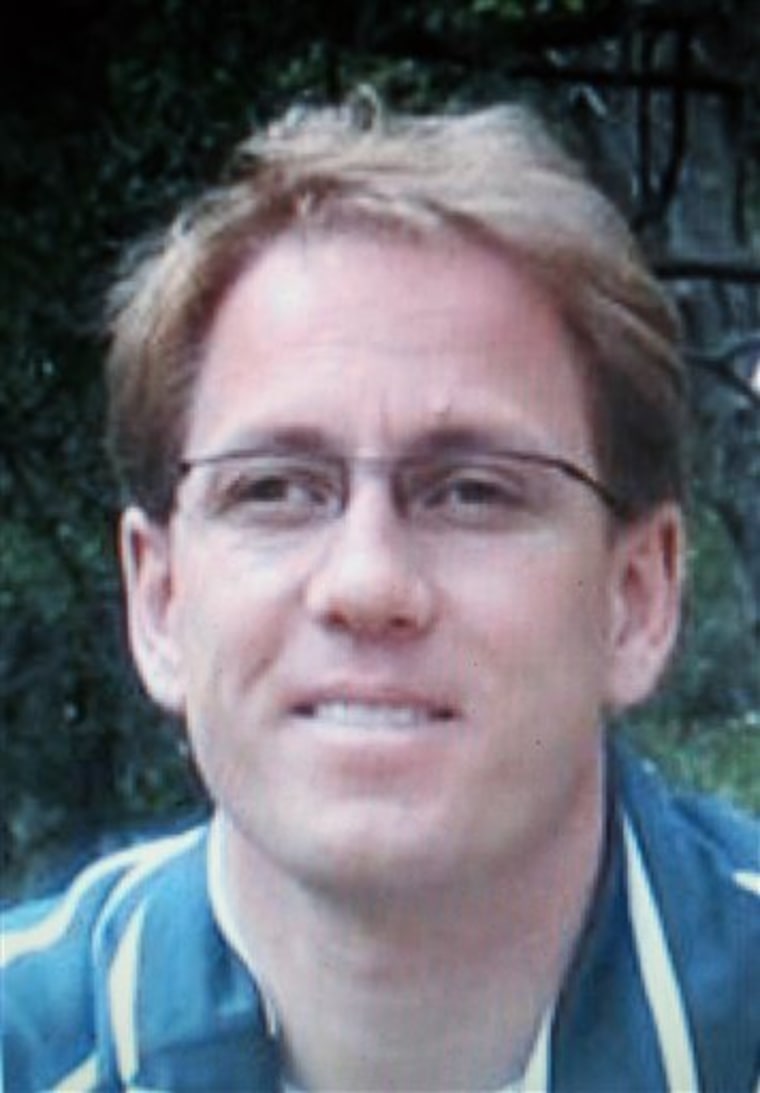 Schepp's body was found last Thursday in southern Italy with about €100 on him. Police say they believe he threw himself under a train.
Schep had picked up the girls on Friday, January 28, and promised to bring them back to their mother's Sunday, or to take them directly to school the next morning in Lausanne's lakefront community of St. Sulpice, where both parents lived.
Lucidi said that the girls were last seen playing with a neighbor's child on Sunday afternoon.
Their mother, Irina Lucidi, a senior legal counsel with Philip Morris International in Lausanne, alerted police that the girls were missing after she said she exchanged puzzling text messages with Schepp, who also worked at the tobacco giant.
Schepp's black Audi A6 was found Thursday in Cerignola, where his body was also discovered.
His exact path between Lausanne and Cerignola remains unclear, including whether he even took the girls with him. In Marseilles, he bought three ferry tickets to go to the Mediterranean island of Corsica, but police said there is no evidence they were used.
"I hope we will find them as soon as possible but our hope is diminishing minute after minute," said Lucidi. He added that the twins are "very bright," fluent in French and Italian, and capable of fending for themselves, if necessary.
An international search operation, dubbed "Operation Gemelle" — the Italian word for twin — has so far turned up no evidence of the whereabouts of the girls or their trail.
On finding Schepp's body, police initially focused the search on Italy, but are believed to be looking for leads in France.
Over the past few days, the hunt has intensified closer to home, focussing on a lake, boats in nearby towns, and gas stations between Lausanne and Geneva, about 50 kilometers (31 miles) away, that may have been used by the father.
Some 40 Swiss investigators are now working on the case. Police have gone door-to-door in St. Sulpice interviewing dozens of residents and searched both parents' homes repeatedly for clues.
Police are seeking eyewitnesses who may have seen the girls since they went missing more than a week ago.
Both girls are blond and wear glasses. Alessia was dressed in blue jeans, a striped T-shirt and white jacket; Livia wore a purple ski jacket with white and pink sneakers.