During the dark days of the recession, it wasn't so much that the nation's wealthiest consumers didn't have money as that they were less willing to part with it.
These days, experts say the nation's biggest spenders are loosening their purse strings.
"People are starting to spend more," said Cara David, a senior vice president with American Express Publishing. "It's not necessarily back to where it was … but they are easing up."
An ongoing survey of individuals with $100,000 or more in annual discretionary income, conducted by American Express Publishing and Harrison Group, is showing several signs that luxury customers are starting to feel better about spending again.
"We've seen luxury start to come back," said Brett Anderson, editor-in-chief of the Robb Report, which caters to the top 1 percent of Americans by wealth.
Of course, the recent turmoil in the Middle East, which has pushed oil prices up and the stock markets down, could curtail some of those spending habits and cause high-end consumers to hunker down again. It's a reminder of just how precarious any element of the nation's economic recovery is.
How the wealthy spend their money is important to all Americans because consumer spending is responsible for about two-thirds of the nation's economy. At a time when the vast majority of Americans simply don't have a lot of extra money to spend, wealthy consumers can take on an outsized importance.
Stock market gains, economic improvement
Those who cater to the nation's richest consumers say a number of factors are making them feel comfortable spending lavishly again. The stock market's big gains over the past year have served to bolster the net worth of the wealthy as well as their spirits, and a more stable financial picture has left them less worried that they could lose all their money to another Bernie Madoff scandal or similar bust.
In addition, experts say signs of economic improvement for the rest of Americans — such as gains in the job market — are making wealthy people feel less self-conscious about flaunting their own wealth.
The Harrison/American Express study has shown a decline in the percentage of wealthy people who report feeling guilty about spending money when the economy is doing badly.
During the recession, Anderson, of the Robb Report, said he heard from luxury car dealers whose customers wanted to treat themselves to a new car but thought it wouldn't look good to pull into the parking lot in a shiny new Bentley when the company was laying people off.
These days, Anderson said, that's less common.
"We're starting to see people relax a little bit more and going and buying that diamond bracelet or going and buying that watch, which they could have done a couple of years ago but didn't feel they had permission to do," Anderson said.
Anderson said some have even decided that it could actually help the economy to spend money again.
"I think a lot of very wealthy people are realizing that by sitting on their hands and not buying the things that they would normally buy, that they're exacerbating the recession," he said.
It's a far cry from 2009, when the recession, financial crisis and sharp stock market drop conspired to scare even the wealthiest Americans away from splurging on luxury items.
Porsche, the iconic luxury sports car maker, saw its North Americans sales increase by 29 percent in 2010 after a dismal 2009, and Fouladpour said 2011 is shaping up to be another strong sales year.
"We're sort of cautiously optimistic," said Tony Fouladpour, a spokesman for Porsche Cars North America.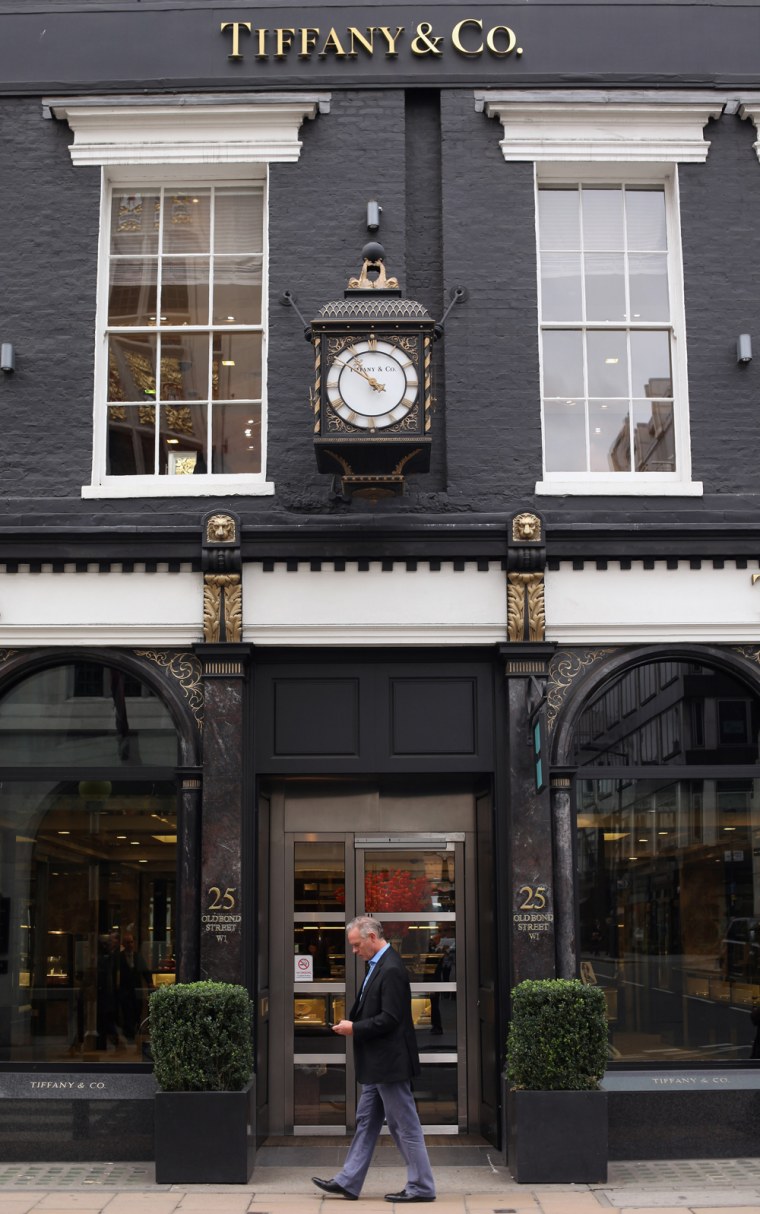 Upscale clothing chain Nordstrom recently reported a 39 percent increase in earnings for its fiscal year, as compared to the previous year. In a conference call with analysts, the company said one reason earnings improved was because customers were more willing to pay full price.
Jewelry chain Tiffany recently said it had a stronger-than-expected 11 percent increase in holiday sales, boosting its full-year profit outlook. In an earnings conference call in November, the company said it was seeing increased spending on high-end items even as outlays on items under $500 continued to suffer.
But many retailers still aren't seeing luxury spending return to the levels they saw before the recession began.
Consulting group Bain & Co. is predicting that 2010 luxury sales will end up being about the same as in 2008, with further improvements expected in 2011.
Bain said the rebound in luxury spending has been driven by sales of things like apparel and leather goods, and also by an increasing push to sell high-end items to men. Larger and more established luxury retailers have fared better than smaller, newer entrants, according to Bain.
Big spenders take a bigger chunk of spending
Even as the economy improves, the nation's richest people are continuing to account for a higher-than-normal portion of overall consumer spending.
The top 5 percent of Americans by wealth were responsible for 35.5 percent of consumer spending in the third quarter of last year, according to the most recent data from Moody's Analytics. That level has been little changed since the middle of 2009.
By comparison, the wealthiest niche of Americans accounted for 28.5 percent of consumer spending in the last quarter of 2007, before the recession began. The top 5 percent includes Americans with total annual income of $210,000 or more per year.
Mustafa Akcay, an economist with Moody's Analytics, said he expects that percentage will fall again as more people in lower income brackets get back to work and other aspects of the economy improve. But that could take quite some time.
"It will go down, but it's going to be slow," he said.
Lessons learned from the recession
Although they are spending again, David of American Express notes that wealthy people — like the rest of the country — have learned some lessons from the nation's economic hard times. She expects that some of those more cost-conscious habits will continue even as the economy improves.
"They may be back shopping again but they're still using this due diligence and they're looking for the best price they can find," said Kristen Harmeling, a vice president at Harrison Group.
Wealthy Americans also still appear to be gun-shy about indulging in very high-end items, such as yachts. Thom Dammrich, president of the National Marine Manufacturers Association, said sales of all new boats continued to decline in 2010.
Although he is expecting positive growth overall boat sales this year, he said the high-end market isn't recovering as quickly as the overall boat market.
Follow me on Twitter