/ Source: The Associated Press
A California board on Wednesday denied parole for Robert F. Kennedy's convicted assassin, Sirhan Sirhan, saying after a four hour hearing that he hadn't shown adequate remorse or understanding of the severity of the crime that was mourned by a nation more than 40 years ago.
Sirhan, now 66, spoke at length and expressed sorrow, but said he doesn't remember shooting Kennedy or five other victims in the kitchen of the Ambassador Hotel in Los Angeles, where Kennedy stood moments after claiming victory in the California presidential primary.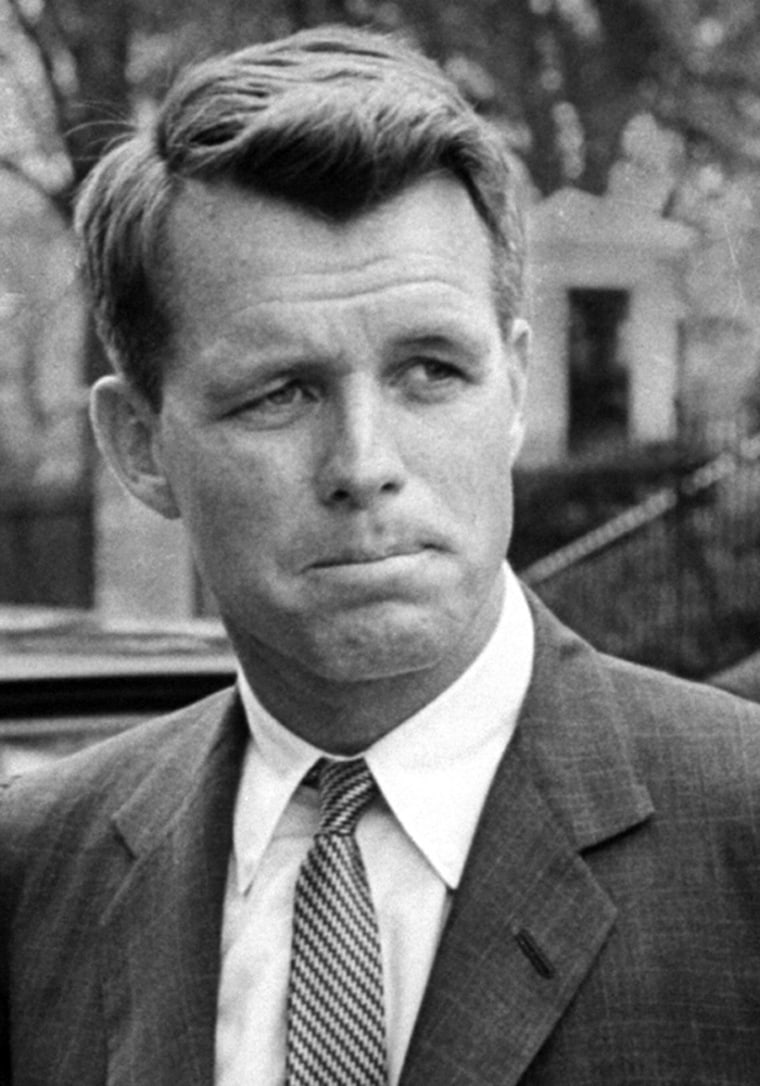 "Every day of my life, I have great remorse and deep regret," he told a panel of two parole board commissioners at Pleasant Valley State Prison in Coalinga.
The panel chairman, Mike Prizmich, and the deputy commissioner, Randy Kevorkian, told Sirhan he must seek further self-help courses, come to terms with the June 5, 1968 shooting — in which Sirhan emptied a pistol in the hotel's crowded kitchen — and show evidence of his improvement by his next parole hearing, which would be in five years.
"The magnitude of this crime is one that a nation mourned over, and from that day on, politicians changed the way they interacted with people," Prizmich said.
He noted the impact on the Kennedy family, which had endured another tragedy five years before with the killing of President John F. Kennedy.
At that point, Sirhan interjected. "That's not my responsibility," he said.
The chairman cut him off.
"In this way, interrupting me indicates a lack of control of yourself," he said.
Sirhan, with graying hair and a missing front tooth, appeared cheerful as he entered the hearing room. He was talkative, bidding the commissioners "good afternoon" — a departure from his previous 12 parole hearings, where he rarely spoke and sometimes didn't even appear.
Sirhan emphasized he's a practicing Christian who attends services every Sunday. He said he was put in solitary confinement at the Central California prison after he became a target of hatred following the Sept. 11 attacks. Fellow inmates thought he was a Muslim, he said.
He pleaded with the panel to give him a release date, saying he was willing to accept the possibility of deportation to his native Jordan. He said no one in his family is involved in politics and he suggested he wouldn't be either if he was released.
"I want to live, get lost in the woodwork and live out my life with my community," he said.
But Prizmich said he wasn't impressed with Sirhan blaming others for all of his problems.
"You have made statements that someone set you up, the CIA set you up, the DA set you up. Everything that occurred in a negative way to you, you say it was someone else's fault," he said. "We believe you minimize your conduct."
Sirhan was originally sentenced to death over objections by Kennedy family members who said they wanted no more killing. The sentence was commuted to life in prison when the U.S. Supreme Court briefly outlawed the death penalty in 1972.