/ Source: The Associated Press
A parliamentary committee has approved more than $20 million in new funding for Jewish settlements in the West Bank and Gaza Strip, despite Prime Minister Ariel Sharon's recent calls to evacuate parts of these areas.
The decision Monday by the Finance Committee outraged the Palestinians as well as opposition legislators. It also threatened to complicate a visit this week by senior U.S. diplomats, who are to arrive to discuss peace efforts with Sharon.
Sharon has recently called for Israel to unilaterally separate from the Palestinians if peace efforts fail. He has proposed a pullout from virtually all of the Gaza Strip as well as isolated settlements in the West Bank.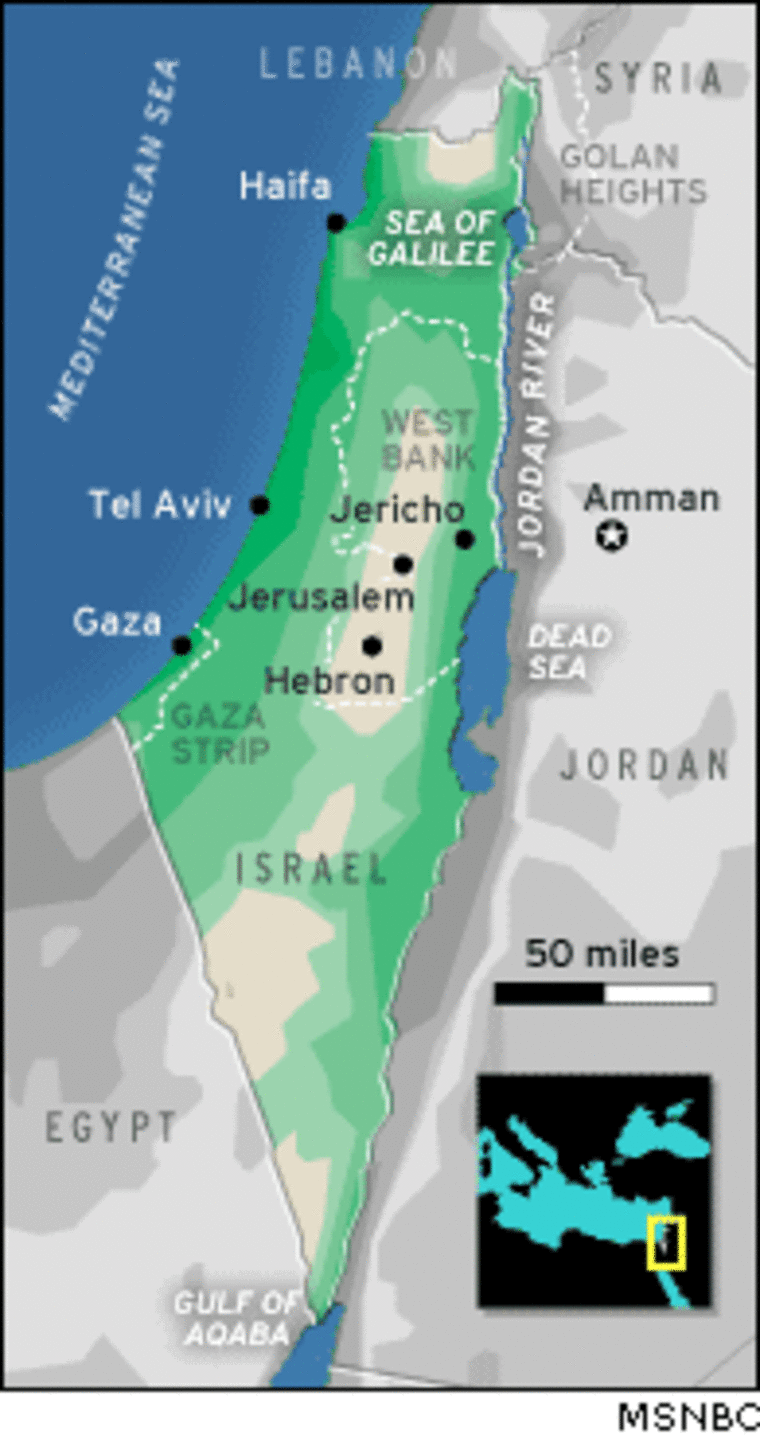 Although Israel hasn't carried out any of these steps, talk of abandoning settlements has alarmed Sharon's hawkish coalition partners. On Tuesday, a hard-line partner proposed that Israel turn over Arab towns inside Israel to Palestinian control in exchange for Jewish settlements in the West Bank.
The proposal floated by Deputy Education Minister Zvi Hendel of the National Union Party was the latest effort by hawkish coalition partners to thwart Sharon's calls to evacuate settlements.
In the Gaza Strip, meanwhile, some 1,500 angry Palestinians early Tuesday shut down the crossing point Gaza residents use to reach jobs in Israel. The laborers were protesting new security restrictions and Monday's death of a fellow worker they blame on Israel.
Security at the Erez crossing, the main entryway to Israel for the 19,000 workers with permits, has been heightened since a Palestinian suicide bomber blew herself up there Jan. 14, killing four Israelis. Israel said Monday's death of a 41-year-old laborer was caused by a heart attack.
Funds for new construction in settlements
The Finance Committee voted Monday to allocate $22 million to the settlements. Committee approval is the last step needed to send the funds. The money was originally allocated for housing assistance for young couples and low-income families inside Israel, the Haaretz daily reported.
Under the new spending plan, most of the funds will be used for new construction in the settlements.
Palestinian officials harshly criticized the decision, saying it undermines the U.S.-backed "road map" peace plan. The plan, which aims for an independent Palestinian state alongside Israel by next year, has been stalled for months.
"At a time when they speak about withdrawing settlements from Gaza, they allocate millions of dollars for settlements throughout the West Bank and Gaza," said Saeb Erekat, the chief Palestinian peace negotiator.
Israeli opposition lawmakers also protested the transfer. Sharon's office declined comment.
While the U.S. formally remains committed to the road map, American officials have recently indicated that they could support Sharon's disengagement plan. Three senior U.S. envoys are due in Israel Wednesday to discuss Sharon's new plan.
Sharon has been under growing pressure within his government since he began talking of uprooting Jewish settlements.
Two partners, the National Religious Party and the National Union Party, have threatened to pull out of the government if he carries out the plan and begun to offer more extreme alternatives.
On Tuesday, Hendel, of the National Union, proposed a territorial exchange that would hand Israeli Arab towns to Palestinian control, while Israel would control settlements in the West Bank and Gaza.
Israeli Arabs oppose talk of putting their towns under Palestinian control. Unlike the Palestinians, Israeli Arabs have Israeli citizenship. They also have higher standards of living than residents of the West Bank and fear any future Palestinian state would not be democratic.