/ Source: The Associated Press
When it began operating in 1921 at the height of Pennsylvania's coal production, the coal-fired power plant at the mouth of the Conemaugh No. 1 Mine was a symbol of the area's industrial might.
Now, more than 82 years later, that plant is being replaced by a state-of-the-art plant set to come online this spring and that's the biggest in the world to burn mountains of discarded low-grade coal left by the coal industry.
The new $800 million operation is being praised for its intention to clean up millions of tons of mine waste each year while significantly cutting down on air-borne emissions that the old plant produced.
In this depressed Conemaugh River town seven miles northwest of Johnstown, most residents seem willing to ignore the heavy truck traffic and freight-train-like blast of the new plant, focusing instead on the jobs and hope it brings. Environmental advocates, however, warn that the plant continues a reliance on fossil fuels that pollute far more than renewable sources such as wind or organic waste.
Lots of waste lying around
Plant owner Reliant Energy says it is a sign of an emerging era in electricity generation.
"It is consistent with where the industry needs to go," said Joel Staff, CEO of Houston-based Reliant. "It is an efficient use of resources and environmentally friendly."
And for an electric industry being squeezed by the high cost of cleaner-burning natural gas, waste coal is intriguing.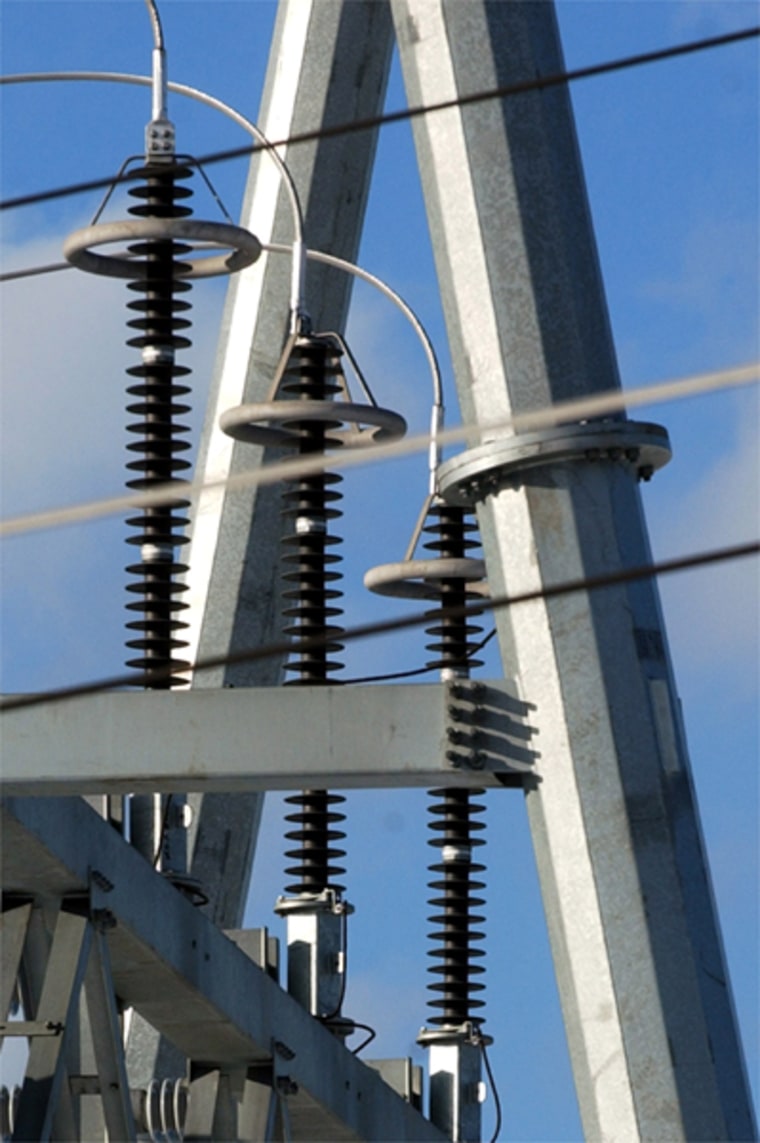 It is a cheap source of fuel whose supply seems guaranteed for the foreseeable future. Reliant estimates there are 100 million tons of waste coal within 50 miles of the site, and 250 million tons statewide. The plant is expected to burn 3.5 million tons of waste coal annually.
The plant uses a relatively new technology that creates a kind of wind tunnel to recirculate the waste coal with a limestone additive designed to draw away pollutants such as sulfur that would otherwise be airborne. The boilers can actually generate electricity by burning everything from high-grade coal to tires to organic matter.
Reliant has committed to the state that it would burn at least 65 percent waste coal, but says it is aiming for 100 percent. At 521 megawatts, the plant is about five times as powerful as the largest of the 17 or so other commercial waste coal plants in the United States and 2½ times as powerful as the plant it's replacing.
Emissions promise
And while the new plant will create about 3 million tons more ash than the old plant, it is expected to emit significantly lower levels of nitrogen oxides, sulfur dioxide and soot, which contribute to acid rain, smog and breathing problems, and use less river water for the cooling process.
The plant has earned the support of state officials for the removal of the piles of waste coal, called boney piles, which blight the landscape and leach acidic runoff into groundwater and waterways.
Kathleen McGinty, Pennsylvania's secretary for environmental protection, called waste coal "an important new source of electricity" during an industry conference last month, and her department acknowledged that the state does not have the resources to remove the boney piles itself.
Electric utilities, meanwhile, view waste coal as an important development in ensuring a steady supply of electricity because it provides an alternative to coal, natural gas and nuclear power.
"In a world in which we're looking for a diversity of supply, this is a step forward," said J. Michael Love, president of the Energy Association of Pennsylvania, which represents utilities that buy electricity from producers such as Reliant.
Environmentalists' perspective
Some environmental advocates say they recognize the problems created by the existing piles of waste coal. They contend, though, that burning it would not bring any more jobs and investment than, say, a wind energy farm or a plant that burns organic matter, and would only increase environmental damage.
"It does allow the legacy of pollution to continue," said David Masur, the executive director of the nonprofit group, PennEnvironment. "The idea of (burning waste coal) as a fix is erroneous."
But for an area still reeling from the loss of coal and steel jobs over the last five decades, many see the new jobs building and supplying the plant as being more important than environmental concerns or the noise and dust created by the plant and associated heavy truck traffic.
"You have your pros and cons," said Gary Stiles, a hardware store owner in Seward who can see the plant from his back porch. But "it's something we can live with because we need the jobs."