/ Source: msnbc.com staff and news service reports
The ringleader of a failed kidnapping plot against the chairwoman of Columbia Sportswear Company asked for her forgiveness on Thursday as he was sentenced to 14 ½ years in prison.
Nestor Gabriel Caballero Gutierrez called the plot a bad decision by "three desperate idiots" and said he wanted Gert Boyle to know that he and two co-defendants weren't a band of criminals.
"I wish that this is like a deep sleep — a nightmare," Gutierrez wrote in a handwritten letter that he sent to Boyle from jail, The Oregonian reported. "I want to apologize 1,000 times."
Boyle, known for her "One Tough Mother" role in Columbia Sportswear commercials and for her book of the same name, was approached at her suburban Portland home in November by a man offering a gift basket who pulled a gun.
Boyle was able to trigger a silent alarm, bringing police. The man escaped, but police say Cabellero was arrested hours later while carrying some of Boyle's jewelry.
'Indescribable fear'
The 87-year-old Boyle didn't appear at Thursday's sentencing but released a statement through her attorney, saying the three defendants "caused me to suffer indignity, violence and indescribable fear." She added that her life was forever changed by the incident.
Presiding Judge Robert Herndon told Caballero that the plot was "a completely lame-brained scheme." He described Boyle as an Oregon and American icon.
"It couldn't have been worse if you tried to kidnap Santa Claus," Herndon said.
Boyle burnished her hard-nosed reputation after her husband died of a heart attack and she took over Columbia, based in Oregon, in 1970. In the 1980s, a national ad campaign showed her putting her son and the products through extreme tests and her flexing her biceps tattooed with the words "Born to Nag."
It remains unclear why the three defendants targeted Boyle and what would have happened to her had they succeeded, prosecutor Rusty Amos said. Investigators know that Caballero Gutierrez was going to take her back to his house.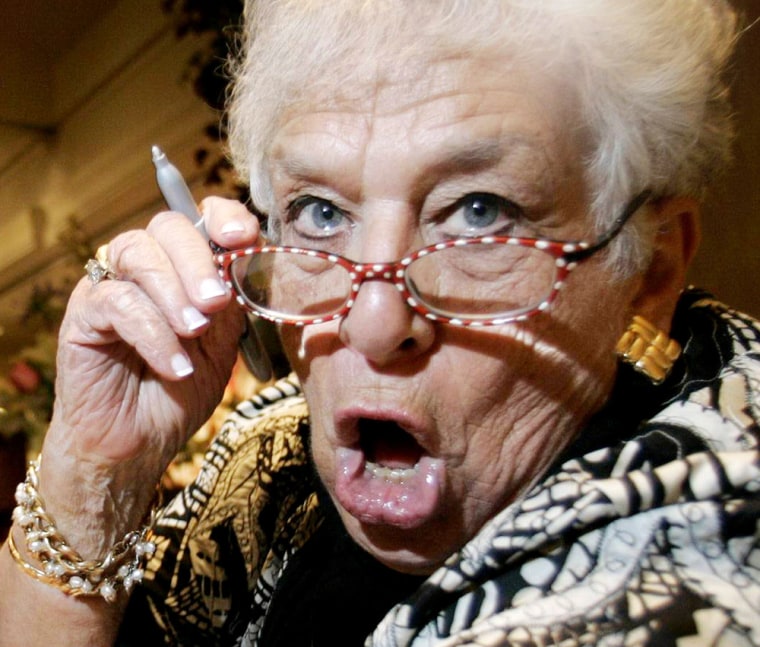 Police said last year that Boyle was roughed up when her hands were tied, but she wasn't seriously injured.
The three defendants were expecting to make $300,000 from the plot, The Oregonian reported.
Caballero Gutierrez, 40, pleaded guilty to burglary, robbery, kidnapping and assault. His co-defendants, Jose Luis Arevalo and Ramon Alberto Midence, also pleaded guilty to similar charges.
Arevalo was expecting to make $20,000 for providing his minivan and Midence was set to get a cut of $30,000 for driving it, the Oregonian said. Gutierrez, who followed Boyle into her garage and forced his way into her home, was reportedly going to make $250,000.
Gutierrez began plotting the kidnapping in May 2010 after his advertising agency collapsed and his home went into foreclosure. He researched how to carry out the plan well in advance and tried to enlist friends and relatives, most of whom refused, The Oregonian reported.
One friend, Osmin Sanchez, 58, went with Gutierrez's sister to a local pastor who told police of the plan — but he had no details and police weren't able to thwart the plot.
On Nov. 10, 2010, Midence and Arevalo drove Gutierrez to Boyle's home, where Gutierrez approached her with a gift basket that he said was from the Republican party, The Oregonian reported. He also had a copy of Boyle's autobiography, "One Tough Mother: Success in Life, Business and Apple Pies."
Replica handgun
When Boyle refused to stop or sign the book, Gutierrez pulled a replica handgun on her and then forced his way into her home, where he tied her up, told her to undress and then stole jewelry from her house.
He escaped as police arrived on the scene but was arrested hours later near a McDonald's when an officer saw him covered in mud and limping, and questioned him about his injuries.
According to the terms of a plea agreement, the 47-year-old Arevalo will serve almost six years in prison, and the 42-year-old Midence will serve 9 ½ years. The plea bargains also eliminated the need for Boyle to testify in court.
She said in her statement Thursday that she was looking forward to refocusing on her role as Columbia chairwoman and as a mother and grandmother.