Ask any entrepreneur about the challenges to his or her business and you will get an earful: zoning laws, tax regulations, employee retention, and the list goes on.
Now imagine being an entrepreneur in the $1.7 billion medical marijuana industry. You have the same struggles as any run-of-the-mill small business. But you also have to consider:
Insurance may be expensive and hard to get.
Banks might refuse to offer credit.
The IRS could refuse your application for business tax breaks.
State and local regulations are murky and constantly changing.
Law enforcement could seize your inventory.
Drug cartels might view you as competition.
You could be arrested and sent to federal prison.
Why on earth would any business owner put themselves through this torture?
"I wouldn't call it torture, but the headaches are frequent and throbbing," says Bob Carleton, 66, CEO of Herbal Connections, a Denver-based medical marijuana dispensary.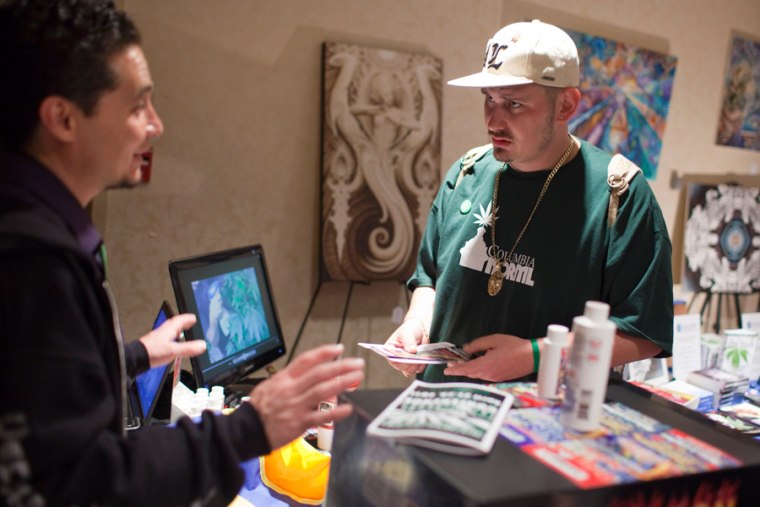 Carleton got into the cannabis three years ago after a long career as an international business consultant.
"I've spent many years helping businesses in developing countries. You want to talk about torture? Our industry, in some ways, reminds me of the work I've done in Africa, South America and eastern Europe," Carleton says. "But a good businessman has to have patience to deal with the bureaucracy and the confidence of the marketplace."
As the National Organization for the Reform of Marijuana Laws celebrates its 40th year as the largest pro-marijuana lobbying organization at its national conference in Denver this week, hundreds of "ganjapreneurs" have gathered to swap stories and tips.
Some, like attorney Lauren Maytin of Aspen, Colo., have a strong activist streak. For others, like photographer-turned-ganjapreneur Juan Diaz of Denver, it was a matter of economic survival.
"Commercial photography took a big hit as digital cameras became prevalent," Diaz explained. "I could no longer support my family, so I looked around. And this industry — despite the hurdles — has been a godsend."
(For full profiles of medical marijuana entrepreneurs, view the slideshow above.)