/ Source: The Associated Press
Prosecutors plan to call Olympic skater Nancy Kerrigan as a witness during her brother's manslaughter trial in the death of their 70-year-old father because she has "extremely relevant testimony" about her father's health before he died, an assistant district attorney said Tuesday.
Prosecutors say Daniel Kerrigan died after an altercation with his son, Mark Kerrigan, at the family's Stoneham, Mass., home in January 2010. The Kerrigan family has insisted that Daniel Kerrigan died of a longstanding heart condition and that Mark Kerrigan is not responsible for his death.
Mark Kerrigan's lawyers said Nancy Kerrigan wants to attend the trial "to be here for her brother" and questioned why the prosecution is calling her as a witness. She has publicly supported her brother.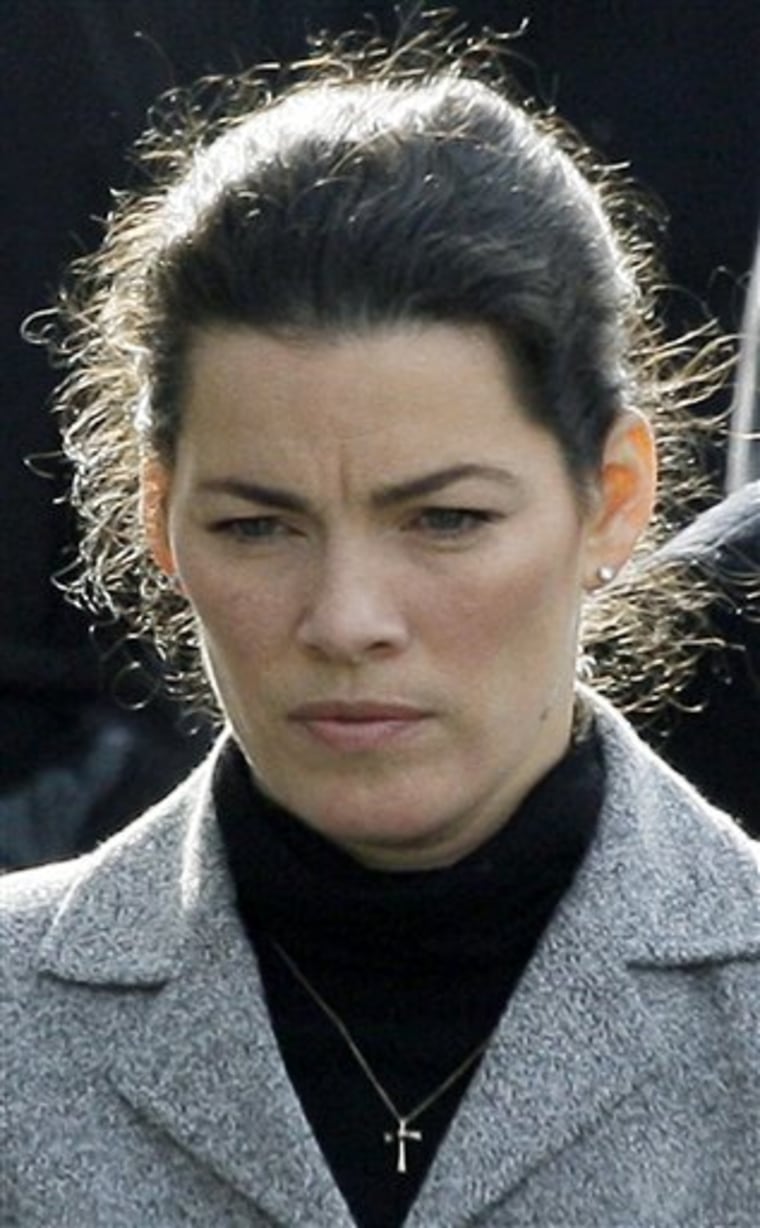 "It's difficult to determine how she would have any relevant testimony to give for the Commonwealth," argued Mark Kerrigan's attorney, Janice Bassil. "She has nothing relevant to say."
But Assistant District Attorney Elizabeth Keeley said Nancy Kerrigan was interviewed by police several weeks after her father's death and described a man who appeared to be in good health, saying her father had chopped down trees and helped lift furniture in the weeks before his death.
"She gave extremely relevant testimony," Keeley said.
Jury selection in the trial is scheduled to begin Friday in Woburn Superior Court. The trial is expected to last about a week.
Neck compression
Police have testified during pretrial hearings that Mark Kerrigan told them he "grabbed his father by the throat" before the elder Kerrigan collapsed.
Kerrigan's lawyers have said Daniel Kerrigan died because he had a significant blockage of his major coronary arteries, a condition his family did not know about. The defense has said an autopsy showed Daniel Kerrigan had had undiagnosed heart attacks.
A state medical examiner said the cause of death was "cardiac dysrhythmia" — a loss or interruption of a normal heartbeat that can lead to cardiac arrest — after an altercation with neck compression that damaged his windpipe. The findings also noted that Daniel Kerrigan had high blood pressure and clogged arteries.
Nancy Kerrigan, who lives in Lynnfield, won the bronze medal at the 1992 Olympics in Albertville, France, and the silver at the 1994 Winter Olympics in Lillehammer, Norway.
She was at the center of a saga at the U.S. Championships before the 1994 games, when an assailant clubbed her right knee during practice. An investigation revealed that rival skater Tonya Harding had knowledge of the planning of the attack.
In a letter released several week after her father's death, Nancy Kerrigan called the medical examiner's homicide ruling "unjustified" and said she and her family planned to "help my brother right" the finding.