NASA officials have given the space shuttle Endeavour a "go" to launch on its final space voyage Monday (May 16).
The shuttle is now scheduled to lift off from here at Kennedy Space Center's Launch Pad 39A at 8:56 a.m. EDT (1256 GMT). [Photos: Shuttle Endeavour's Final Mission]
Weather forecasters predict a 70 percent chance the weather will cooperate for Endeavour's launch on Monday.
This will be the shuttle's second launch try after an earlier attempt was foiled by a failed set of heaters that insulate a critical power unit on the shuttle. Engineers replaced a faulty switch box that had sparked the heater problem, along with wiring to and from the box. Mission managers are confident the problem is fixed now. [The People Behind Endeavour: Engineers Reflect on NASA's Youngest Shuttle]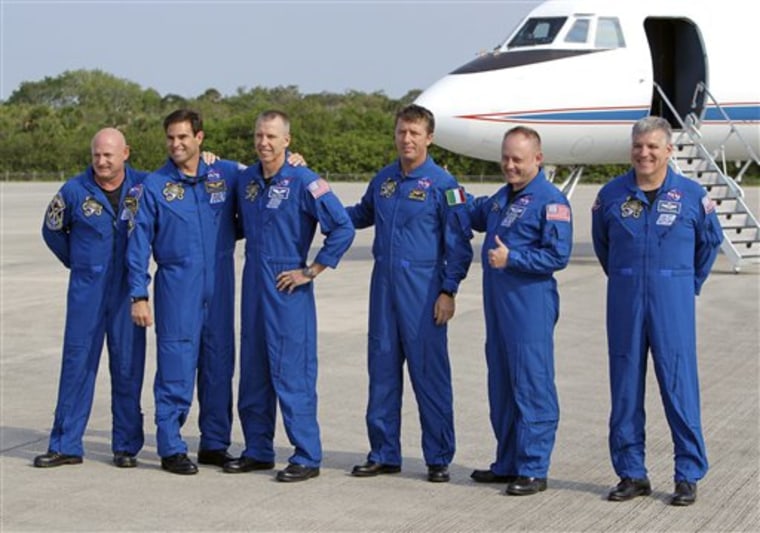 This will be the last mission for shuttle Endeavour, and the next-to-last flight of NASA's 30-year space shuttle program. Endeavour's goal is to deliver a $2 billion antimatter hunting experiment and a haul of spare supplies for the International Space Station.
Endeavour will spend about 16 days in orbit on a mission that includes four ambitious spacewalks to pack away the spare supplies and upgrade the exterior of the station.
Commander Mark Kelly will lead Endeavour's veteran crew of six astronauts. Kelly's wife, Congresswoman Gabrielle Giffords, D-Ariz., is expected to attend the launch in person despite having been shot in the head in January. Giffords is undergoing rehabilitation at a hospital in Houston.
You can follow SPACE.com senior writer Clara Moskowitz on Twitter @. Visit SPACE.com for complete coverage of or follow us and on .