/ Source: The Associated Press
A National Guardsman offered to provide the al-Qaida terrorist network information about U.S. troop strength and tactics, as well as methods for killing Army personnel, the military alleged in charges made public Wednesday. The charges could lead to a death sentence.
Spc. Ryan G. Anderson was formally charged Feb. 12 with three counts involving efforts to supply intelligence to the enemy, but the Army did not release that information until Wednesday.
In each count, Anderson is accused of "attempting to provide intelligence to the enemy" by disclosing information or making contact with U.S. military personnel.
The charges do not allege that Anderson ever actually passed information to real al-Qaida members.
The Uniform Military Code says attempts to aid the enemy can be punished by death.
Anderson, 26, of Lynnwood, is a tank crew member from the Fort Lewis-based 81st Armor Brigade. The 2002 Washington State University graduate converted to Islam in college. He joined the Guard on May 15, 2002, according to Lt. Col. Stephen Barger, an Army spokesman.
Barger refused to say whether the investigation was continuing or whether others might be involved. He also refused to discuss how Anderson's activities came to the Army's attention or how the Army set up the sting that led to his arrest. Anderson is being held at Fort Lewis.
'Amir Abdul Rashid'
In the first count, Anderson, also known as "Amir Abdul Rashid," is alleged to have attempted to provide information about U.S. Army troop strength, movements, equipment, tactics and weapons systems, as well as methods of killing U.S. Army personnel and vulnerabilities of Army weapons systems and equipment.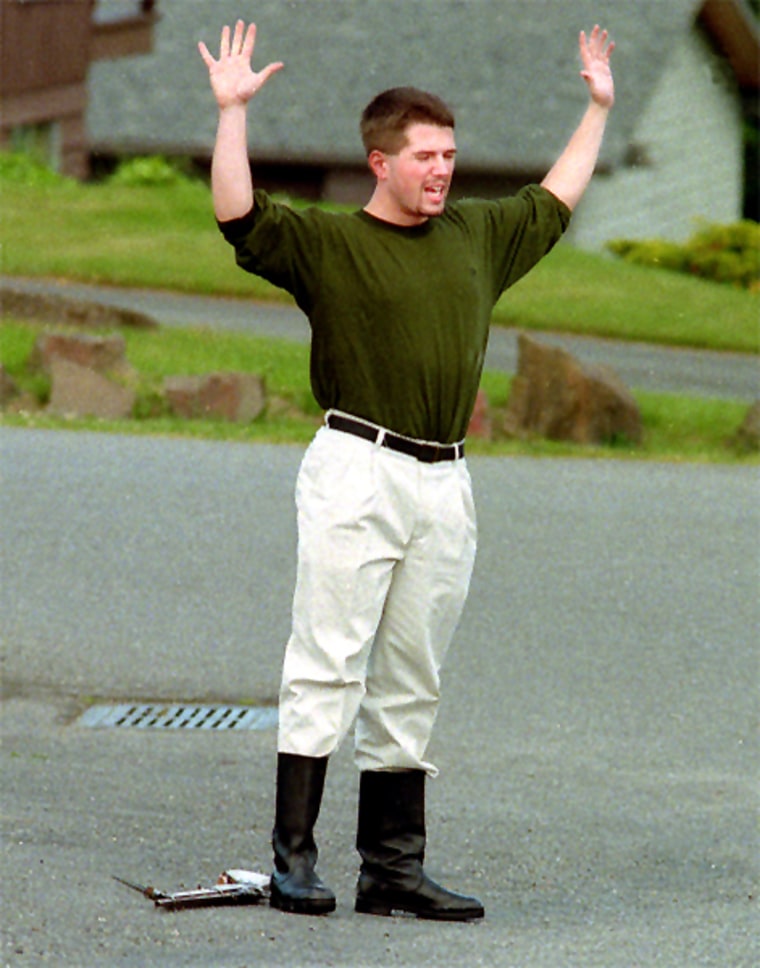 Anderson is also alleged to have communicated by "oral, written and electronic communication" to the supposed "terrorists" that "I wish to meet with you, I share your cause, I wish to continue contact through conversations and personal meetings."
The second charge alleges Anderson passed sketches of the M1A1 and M1A2 tanks, as well as a computer disc with such personal ID's as his passport photo, weapons card and military ID card.
The last charge alleges he "wrongfully and dishonorably" provided information on Army troop strength, movements and equipment.
A military defense lawyer has been appointed for Anderson, but Barger refused to identify the lawyer. Any questions for the lawyer have to be passed along through Army spokesmen, Barger said, adding that neither Anderson nor his lawyer had any statement to make Wednesday.
The alleged conduct occurred between Jan. 17 and Feb. 10, the documents indicated.
Anderson complained in a November 2002 letter to the Herald of Everett about bigotry in the United States.
"In my three years as an observant Muslim, I've encountered nothing but kindness, patience, courtesy and understanding from them," he wrote. "On the other hand, I have experienced bigotry, hatred and mindless rage from so-called 'educated thinkers' here in the U.S."