/ Source: The Associated Press
A New Hampshire man was found guilty Friday of forcibly raping and impregnating his children's 15-year-old baby sitter, who belonged to the same church, more than a decade ago.

The case involving 52-year-old Ernest Willis of Gilford garnered national attention because the fundamentalist Baptist church he and the girl attended made her apologize to the congregation. The pastor then helped ship the girl to live with a Colorado couple she didn't know and put her baby up for adoption. Concord police did not locate her until last year.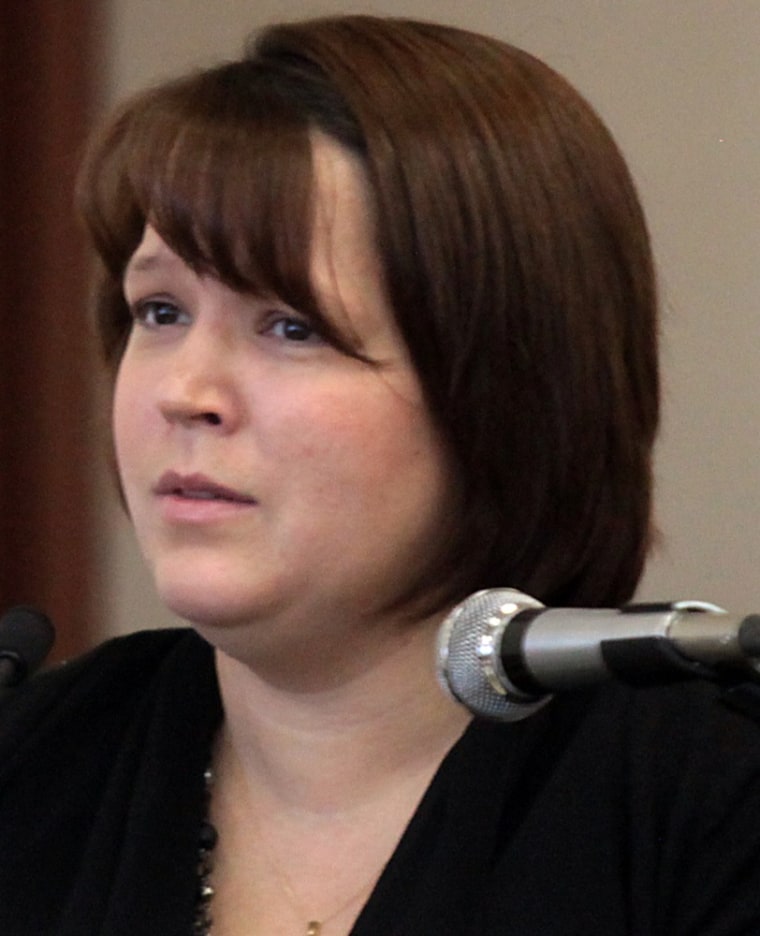 Before trial, Willis pleaded guilty to one count of statutory rape but denied he forcibly raped Tina Anderson twice in 1997. She said it happened once while he was giving her driving lessons and again at her home weeks later. Willis testified that the two had sex on only one occasion and it was consensual.

The Associated Press typically does not identify those who say they are victims of sexual assault, but Anderson asked that her name be used.

Anderson, now 29, said in a victim impact statement Friday that Willis destroyed the person she was and filled her with shame and guilt. Willis looked at her throughout her statement, his face appearing flush.

"When he decided his sexual gratification was the most important thing in his life, he shattered mine," Anderson said.

It appeared the jury was about to head home Friday without returning verdicts just minutes before the courthouse closed when the word "verdict" crackled over a security officer's radio.

Anderson watched, huddled into a supporter, as sheriffs fastened handcuffs around Willis and tightened them slowly and audibly.

His bond was revoked automatically on the five sexual assault convictions. He faces up to 54 years in prison. No sentencing date has been set. He was stoic as he was lead out of the courtroom.

The 12 jurors, who got the case Thursday, left without comment; the foreman said they had all agreed not to talk to the media.

Both Willis and the teen attended Concord's Trinity Baptist Church. The case was shelved until last year, when online posts helped authorities find her in Arizona.

"I thank the courage of the victim for coming forward after all these years," prosecutor Wayne Coull said.

Defense attorney Donna Brown said Willis would make a statement at his sentencing, but she had no further comment.

Brown told jurors during final arguments Thursday that Anderson had changed her story over the years so she would "look more like a victim."

She argued that Anderson never said in 1997 that Willis forced himself on her. She noted Anderson's testimony that she had trouble remembering everything that happened 14 years ago.

The case pitted her word against his, and lawyers on both sides acknowledged in final arguments that at times it seemed that Trinity Baptist Church and its former pastor, Chuck Phelps, were on trial as well.

The prosecution depicted Anderson as a terrified, pregnant teenager who was expelled from the church's school, separated from friends and family and punished for being the victim of a then 39-year-old married man. The defense argued that was all the more reason she should have shifted the blame to Willis and say she was forcibly raped and that Willis offered to pay for an abortion or punch her hard enough in the stomach to induce a miscarriage.

"What happened to Tina at the hands of those people in her life is why she kept that secret for so long," Coull, the prosecutor, told the jury. "She got shamed, shunned, silenced and sent away."

In her victim impact statement, Anderson said she was devastated when she learned she was pregnant, then heartbroken when she had to put her daughter up for adoption. She also said the rape has had ripple effects on her marriage and the upbringing of her other three children.

The case that lay dormant for well over a decade was resuscitated in large part through the Internet.

Matt Barnhart, a former Trinity Baptist Church member, witnessed Anderson's "church discipline" session in 1997. His wife testified she was "mortified" by what the church did to the teen.

Barnhart made reference to the session on a blog maintained by a group called "Independent Fundamentalist Baptist (IFB) cult survivors." The website's founder, Jocelyn Zichterman of Oregon, followed up with Barnhart, learned Anderson's identity and location, and passed the information along to Concord police.

Anderson testified she was in "complete shock" when she picked up the phone on her husband's birthday in early 2010 to a Concord detective's voice asking her if she wanted to talk about what happened in 1997.

It was her first conversation with law enforcement since the encounters.

Zichterman and about two dozen men and women she described as survivors of IFB church abuse, attended the five-day trial, many wearing teal — the color embraced by rape victims.

"Tina Anderson is a hero today, because of her incredible courage," Zichterman said. "We hope Tina can now move on with her life and find a sense of peace."