Many law graduates are being told that in today's tight job market, beggars can't be choosers. But when Damon Chetson graduated with $90,000 debt and no job prospects, he decided he wasn't going to beg for anything.
The 37-year-old attorney earned a degree from the University of North Carolina's School of Law in May 2009 and had his own criminal law practice up and running by the end of September.
The economic downturn has prompted more graduates like Chetson to open their own law firms rather than take the law firm or corporate attorney route. Many newly minted solo practitioners are succeeding by turning to digital media to hang their own virtual shingles.
"I don't need a big copier, I don't need a huge support staff to manage all my paperwork and I don't need an expensive phone system," Chetson said in a recent interview. "Basically I just need a laptop and cell phone and I'm off and running."
The number of recent law graduates going solo increased from 3.5 percent in 2008 to 5.5 percent in 2009, the biggest one year jump since 1982, the National Association for Law Placement (NALP) reports. That percentage increased to 5.7 percent of all private practice jobs for the class of 2010, the highest it's been since 1997.
That's no surprise, considering the job market new law school grads are facing. Since May 2008, the legal services sector has lost about 54,000 jobs, according to seasonally adjusted data from the Bureau of Labor Statistics. Despite this decline, law schools still mainly focus on placing their graduates in government, public interest or corporate law firms.
"Law schools are not equipped to help you start your own firm," asserted Chetson, who said he made more last year than the $150,000 to $160,000 that a mid-level associate at a big law firm typically earns.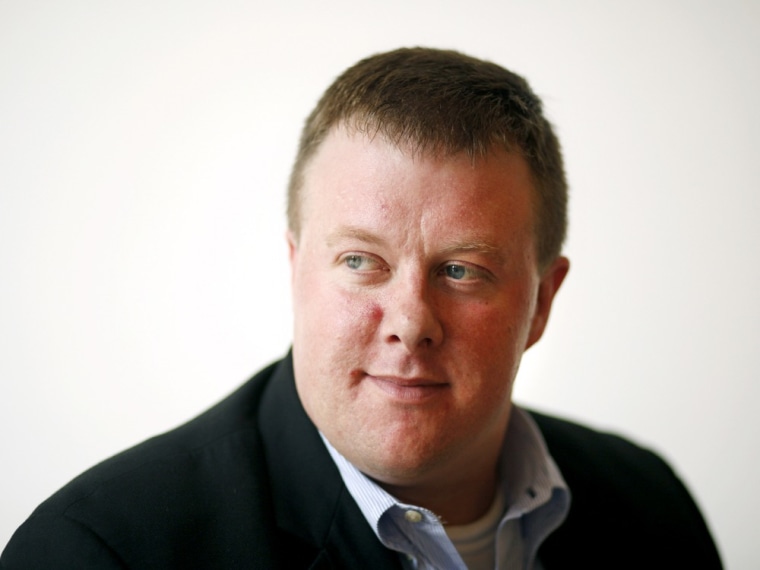 Digital technology is key Everything Chetson learned about starting his own firm was self-taught. First, he set up a website, where he still attracts the majority of his clients. Then he spent the next couple of months working long days to create a website and a web presence. He also uses Google voice and efaxing software so he can manage a virtually paperless office. Maintaining a blog and being active on social networks helps him get the word out to potential clients.
For Rachel Rodgers, 29, technology is also central to her business model.
The 2009 Cardozo School of Law graduate spent a year clerking for a judge and then decided to start her own firm while working a part-time job at a law firm. She was laid off after they ran out of work for her to do, but her unemployment gave her the push she needed to dedicate more time and effort to building her practice.
By working from her home in Phoenix, Ariz., and using her website as her storefront, she manages to keep overhead costs less than $500 a month. Her virtual office allows clients to log into her website and, like a bank's secure online system, send information back and forth between her clients.
"There have been times when I've woken up in the morning and I have new clients," she said. "They've found me online somehow and I've never had any interaction with them, but now they're my clients. It's pretty sweet."
Rodgers is catering to other people like herself— burgeoning first-time entrepreneurs, some of whom have been laid off due to the poor economy.
She, like Chetson, maintains a blog, writes on other blogs and stays active on her Facebook and Twitter accounts.
"Twitter has helped me be on the cutting edge. I know what's going on right when it's happening," she said. "Also I work in my office by myself most days, so it's like these are my coworkers. That's who I interact with throughout the day. It helps me not to be so lonely."
Rodgers credits her success to the confidence she gained from the clerkship and to Solo Practice University, a subscription-based website founded in 2009 that offers video, written and audio tutorials for prospective or current solo practitioners.
"Solos have always been neglected," said Susan Cartier Liebel, founder and CEO of the company. "Now that the legal market is being squeezed and law schools are coming under tremendous pressure for getting placements, solo practice is becoming popular again."
"In terms of the attention it's getting, it's a direct result of the economy," she added.
After graduating from Connecticut's Quinnipiac School of Law in 1994 and passing the bar, Cartier Liebel hung her own shingle with two other recent graduates. She, like many solo practitioners, received no practical business training at law school. Her company's tagline is: Solo Practice University picks up where your legal education left off.
Solo practitioners pay $125 a month, or $695 annually, for courses like "Virtual Law Practice—The Delivery of Legal Services Using Technology" to "How to Hang a Shingle Right Out of Law School… Or Shortly Thereafter."
"There's a whole economic engine behind law practice and to not get that business side of it in law school sucks," Rodgers said.
When she started out, Rodgers worked 18 hour days reading everything she could about solo practices and reaching out to numerous solo practitioners. After practicing for less than a year, Rodgers is on track to bring in $42,000 in revenue, equal to what she was making as a law clerk.
"I say screw the economy," Rodgers said. "You worked hard, you got your law degree, so make something happen with it."
Are law schools missing the boat?
Chetson doesn't blame his school's career services for focusing more on maintaining long-standing relationships with bigger, more established companies. But he does blame law schools for being as expensive as they are, causing students to rack up a large amount of debt only to be faced with meager job prospects.
"Law schools recognize that to get people to keep coming, you're going to have to hold out the hope that you'll be able to make $150,000 at the end of the year," he said.
Maria Mangano with UNC School of Law's career services office speculates that more graduates would go solo if they had less debt. For 2010 graduates, the average amount of money borrowed by a public school law student was $68,827. It was $106,249 for a private school law student, according to the American Bar Association.
Considering this amount of debt and that most classes deal with theory rather than every-day, practical law, Chetson said the three years of law school are unnecessary and should be shortened.
"I love some of the classes I took at UNC, but virtually none of them are useful," he said.
Law school is too expensive, agreed the ABA's president, Stephen Zack, but it should not be shortened.
"Law school, everyone knows, trains you to think like a lawyer," Zack said. Courses such as jurisprudence may not have any practical application for a recent law graduate, he said, but they're the ones to reflect on and use down the road.
Professional organizations such as the ABA, exist to support graduates after they leave law school. But solo practitioners have often felt neglected by bar organizations, an article in the most recent issue of ABA's Bar Leader magazine said.
Nearly 50 percent of all private lawyers in the U.S. are solo practitioners, according to the ABA. Yet only an estimated eight percent of solo or small-firm lawyers are members of the ABA, according to the article.
In response, the ABA recently has cut its membership fees by nearly half for solo practitioners, launched a Smart Soloing School, which provides web-based continuing legal education, and established the Smart Soloing Center, which aggregates resources for solos.
Chetson said he is not a member of the ABA. Rodgers said she joined because the first two years of membership are free, but it hasn't been a particularly useful resource for her.
Going beyond legal theory Meanwhile, some schools are embracing more business-oriented courses. When Dr. Silvia Hodges first proposed a "Law firm as a business" course, Sheila Foster, the associate dean for academic affairs of Fordham University School of Law, was skeptical.
"I wasn't completely convinced that was a subject that our students would catch on to, so I asked her to further develop the concept," Foster said.
But Hodges remained persistent. Now students consider the law firm management class and the law firm marketing class Hodges recently began teaching among the most useful courses at the school.
"Just having that technical knowledge is not enough in today's world anymore. They need a more well-rounded picture," Hodges said.
Chetson agrees, saying that if law schools really want to place their students in good jobs, they need to teach them to be self-sufficient.
Aaron Street, co-founder and publisher of legal resource blog lawyerist.com, said a majority of law schools continue to focus on how to interview for jobs or submit resumes for job postings, rather than honing the skills needed to be a successful business person.
"Current or prospective law students need to understand that you can't just sit back and have classes spoon fed to you and think it's going to be done," he said. "You're going to have to figure out things on your own and if you're not prepared for that don't go to law school."