/ Source: NBC, msnbc.com and news services
They are fathers, fiances and experienced fishermen.
The seven U.S. tourists still missing two days after their boat capsized off Mexico's coast went to sea as they had for several years on the U.S. Independence Day holiday: They wanted to fish and have a good time.
On Tuesday, their shipmates anxiously awaited word as the Mexican navy and the U.S. Coast Guard expanded their search in the Gulf of California, holding out hope that the missing were able to survive in the gulf's balmy waters.
The Mexican Navy said the search is still a rescue operation. Rescue workers were continuing to search 24 hours a day, throughout the night, Mexican officials said.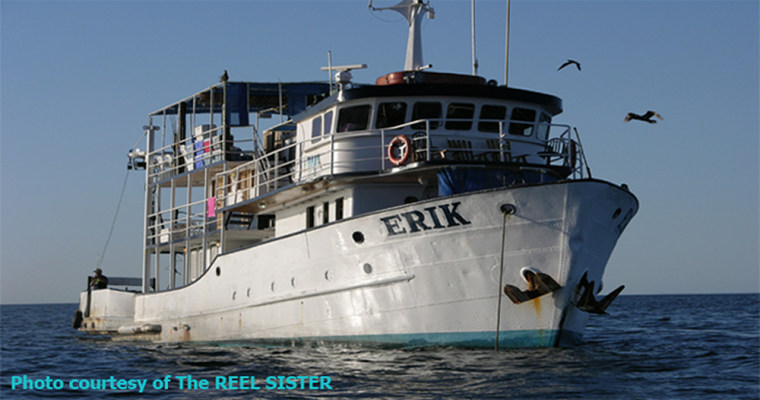 "Every hour he's still missing, hope gets hit with reality," said Gary Wong, whose younger brother, Brian, 54, of Berkeley, is among the missing tourists.
A TV station in California erroneously reported that Brian Wong, who works in personnel for Alameda County and has two grown daughters, had died, leaving the family to calm his frantic wife.
A sudden storm struck early Sunday, capsizing the 115-foot vessel, the Erik. The crew and the fishermen clung to coolers, rescue rings and life vests for more than 16 hours.
The navy and other fishing boats plucked 19 fishermen and all 16 crew members from the water late Sunday. The vessel sank about 60 miles south of the port of San Felipe, about two miles offshore. The body of one male passenger, identified as Leslie Yee of Ceres, Calif., was discovered by local police, according to the Mexican Navy.
Survivor Lee Ikegami had to identify the body of his close friend Yee Monday, just a day after being rescued. Ikegami's wife, Murphy Ikegami, was told Yee's body washed up on shore.
Yee retired less than two years ago after working for The San Francisco Chronicle for 37 years, the daily reported on Tuesday. He was 65, the newspaper said.
"Lee's fine physically," Murphy Ikegami said. "Mentally, he's just devastated."
Sunday was the second day of a weeklong fishing trip the group had organized for several years each Independence Day holiday. They had planned to fish for yellowtail.
Gary Wong was celebrating his first day of retirement on the trip with three brothers. He said his brothers, including Craig and Glen, had taken the trip twice before.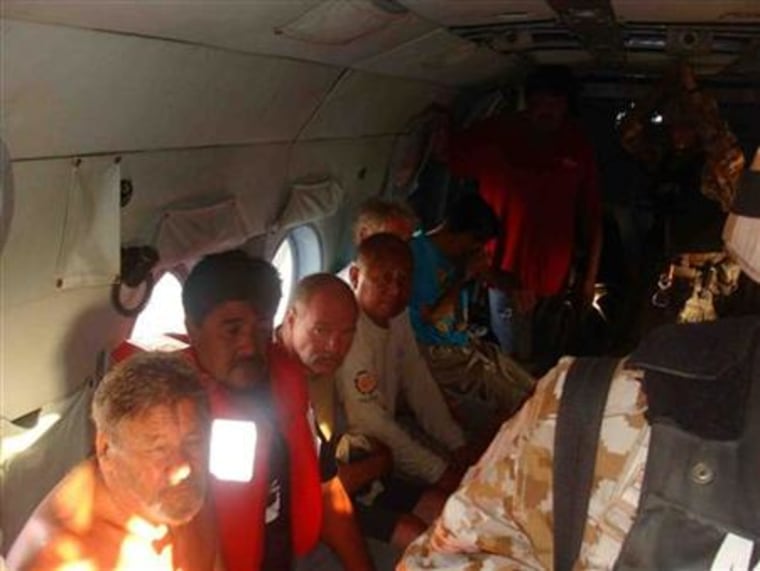 "I thought, 'Oh my God, my first day of retirement and I go down on a boat," he said. "All that work for what? To be six feet under."
Wong, who was trained as a first responder in his job with the East Bay Municipal Water District, has become the spokesman for the families seeking information about their loved ones.
He has been able to bring good news to some families, telling them that the reason they couldn't reach a fisherman was only because he was asleep in his hotel room.
Don Lee, an experienced fisherman who is also missing, brought all 27 together, Wong said.
"He does everything, he makes everything happen," he said. "He always says, 'Don't worry, don't worry, I have everything in hand.' "
Mark Dorland, 62, was reportedly one of the first to go overboard and didn't have a life vest. He is set to get married in a month.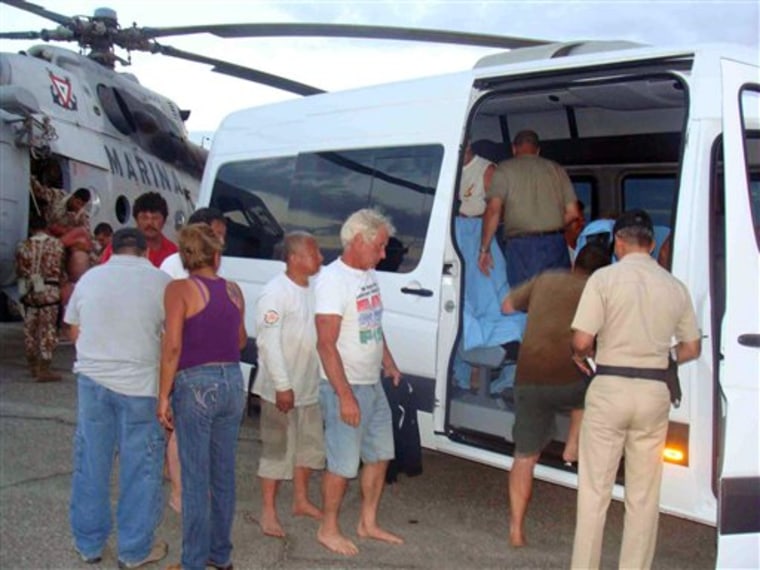 Russell Bautista, 60, of Penngrove, Calif., is also missing. The retired Pacific Bell worker and avid fisherman often took others fishing or crabbing.
"He's taught a lot of people to fish," wife Joelle Bautista said. "Our son went out with him a lot."
The search was expanded to a wider area and continued with helicopters and aircraft. Divers also prepared to search the wreckage, which is in water more than 200 feet deep.
The U.S. Coast Guard sent a C-130 aircraft that can stay in the air longer and search farther than the helicopter it used Monday, said Petty Officer Levi Read.
Read said that although they had only found debris by late Tuesday, it's possible people are still alive. The search by air will continue Wednesday.
"According to our calculations, there is a possibility of survival of the ones who are still missing," according to Read, who said water, air temperature and the body types of those missing were the factors in consideration. "Heat stroke is certainly a concern."
Read said the agency is hoping the missing tourists were able to find something to float on, such as the coolers those rescued used.
Three helicopters from Mexico's navy, the state of Baja California and the city of Mexicali were also searching, said Baja California state Civil Protection Director Alfredo Escobedo Ortiz.
Although officials have said the warm weather and water temperature in the Gulf of California may help the missing survive, Mexican navy Capt. Ruben Bustos said on Tuesday that normally after 96 hours of search they presume missing people dead. Around sixty hours have passed since the accident.
The aircraft and helicopters have covered around 1,400 miles and boats have navigated around 900 miles in the gulf.
Wong said the survivors were also trying to figure out how they could help the search.
Wearing T-shirts donated by souvenir vendors, they walked around the port city of San Felipe, trying to hire people with boats to go out into the gulf.
The boat company, Baja Sportfishing, once worked out of San Diego, but owner Alexander Velez let the license expire last year, said Roz Cockerham, a San Diego city tax representative.
It was unclear whether the company had moved to another city or relocated to Mexico.
The Baja Sportfishing website said the owner could not respond to messages and that all trips have been canceled.
'Fight the current'Survivor Charles Gibson told NBC's TODAY about his 16-hour ordeal in the water after the capsizing about two miles from shore.
"We tried to swim to a light we saw on the horizon," he said, but after three hours they were still no closer and decided to swim to shore. "We all got separated. For about nine of about 16 hours out there, I was alone."
He said he kept thinking about his life, family and friends as he swam. "I had to swim the whole time to try to fight the current to get to what I called the 'Big Rock,'" he said.
Gibson told TODAY that as he got closer to what was actually an island, he was thrown against some "huge boulders" and feared for his life.
'I asked the Lord to give me a hand to get to the shore. Suddenly a big wave came along," he said. This wave and several others washed him to safety on a beach.
He left his life vest on a stick as a marker and, "totally exhausted," went to sleep.