/ Source: msnbc.com staff and news service reports
Britain's phone hacking scandal reached a new intensity Wednesday as the scope of tabloid intrusion into private voicemails became more clear: Murder victims. Terror victims. Film stars. Sports figures. Politicians. The royal family's entourage.

Almost no one, it seems, was safe from the reporters and investigators toiling for a tabloid determined to beat its rivals, whatever it takes.

The focal point was the News of the World tabloid, which faced a growing advertising boycott from major firms over the alleged phone hacking, and the top executives of its parent companies: Rebekah Brooks, chief executive of News International, and her boss, media potentate Rupert Murdoch.

Murdoch on Wednesday released a statement indicating that Brooks would continue to lead his British newspaper operation despite calls for her resignation.
"Recent allegations of phone hacking and making payments to police with respect to the News of the World are deplorable and unacceptable," Murdoch said.

"I have made clear that our company must fully and proactively cooperate with the police in all investigations and that is exactly what News International has been doing and will continue to do under Rebekah Brooks' leadership."

The breathtaking scandal, which has already touched the offices of Prime Minister David Cameron and the London Police, widened as News International provided police with evidence that the tabloid had made illegal payments to police officers in its quest for information. Possible victims cited those payments to police as the reasons why an earlier police inquiry did not begin to turn up the extent of the hacking.

The list of potential victims grew as well. New revelations emerged Wednesday that the phones of relatives of people killed in the July 7, 2005 terrorist attacks on London's transit system, as well those tied to slain schoolgirls, may also have been targeted.

The true extent of the hacking is not yet clear — and may not be known for months as inquiries unfold.
Sources told the Daily Telegraph that police were contacting a "handful" of families who lost loved ones in the 2005 suicide bombings.
According to the newspaper, News of the World journalists may have attempted to access voice messages left on phones as relatives waited for information in the aftermath of the attacks, which killed 52 people.
Clifford Tibber, a lawyer who represents some of the 7/7 victims' families, told the Telegraph that the allegations would "cause heartache."
Graham Foulkes, whose son died in the terrorist attacks, was told by police that he was on a list of potential hacking victims.

"I just felt stunned and horrified," Foulkes told The Associated Press on Wednesday. "I find it hard to believe someone could be so wicked and so evil, and that someone could work for an organization that even today is trying to defend what they see as normal practices."

Foulkes, who was to mourn his son Thursday on the sixth anniversary of the attack, said a completely independent investigation was needed because new information showed that the police were compromised by accepting "bribes" from the tabloid.

"The police are now implicated," he said. "The prime minister must have an independent inquiry and all concerned should be prosecuted."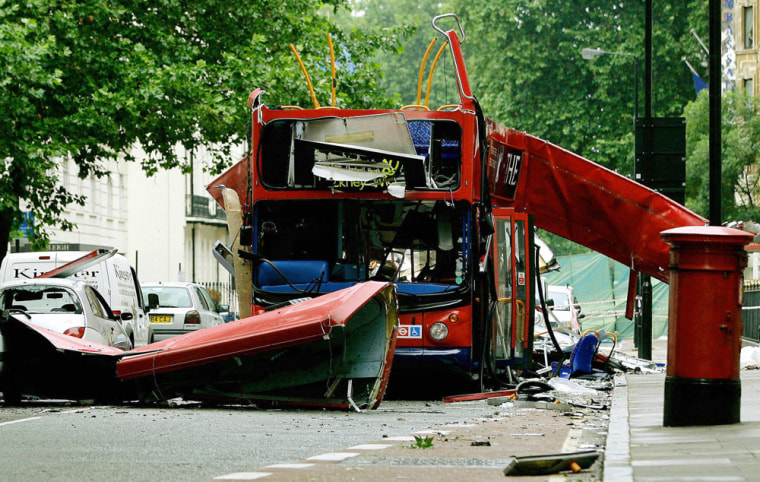 Foulkes also demanded the resignation of Brooks, the former News of the World editor who is now chief executive of News International, the U.K. newspaper division of Murdoch's News Corp. media empire. News Corp. owns a swath of newspapers, including News of the World, the Sun, and the Wall Street Journal.

"She's gotta go," Foulkes said. "She cannot say, oops, sorry, we've been caught out. Of course she's responsible for the ethos and practices of her department. Her position is untenable."

Yet Brooks, one of the most powerful women in British journalism, maintains she did not know about the phone hacking and has declared she will continue to direct the company.

Foulkes also challenged Murdoch — a global media titan with vast newspaper, television, movie and book publishing interests in the United States, Britain, Australia and elsewhere — to meet with him to discuss the gross intrusion into his privacy.

"I doubt he's brave enough to face me," said Foulkes.

In Parliament, lawmakers held an emergency debate to call for the prosecution of those responsible for hacking into the phone of Milly Dowler, a 13-year-old murder victim, and others.
The Dowler case touched a raw national nerve because the paper is accused of hampering the police investigation by deleting some of Milly's phone messages, and giving them and her parents false hope that she was still alive after she was abducted in 2002.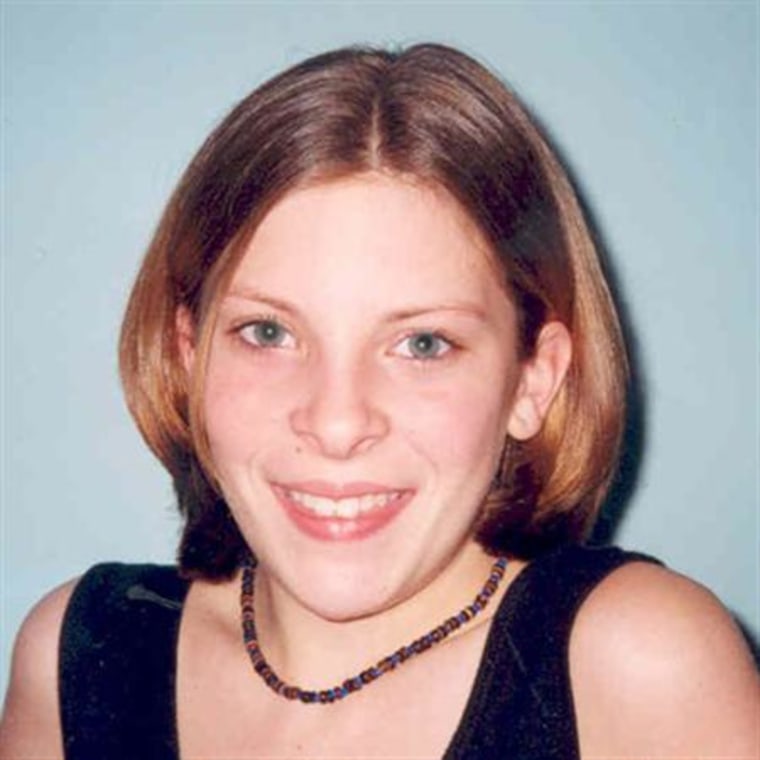 Cameron called for inquiries into the News of the World's behavior as well as into the failure of the police's original phone hacking inquiry, which did not uncover the allegations now emerging.
"We are no longer talking here about politicians and celebrities, we are talking about murder victims, potentially terrorist victims, having their phones hacked into," Cameron said. "It is absolutely disgusting, what has taken place, and I think everyone in this House and indeed this country will be revolted by what they have heard."

Ordinary Britons were equally horrified.

"It's disgusting," said Danny Wright, 25, of Liverpool. "It's heartless and inconsiderate that they'd do it to victims and family of murder victims."

He said it was wrong to hack into celebrities' phones but far worse to do it to victims' families "because of what they've been through."

According to opposition Labour Party lawmaker Tom Watson, an April 2002 story in the News of the World made a specific reference to messages that had been left on Milly's voicemail.

Bob Satchwell, executive director of the Society of Editors, said the Dowler case was crucial.

"That's why the case has gotten so big," he said. "If celebrities or politicians have their phones intercepted, that's one thing. But the idea that they were doing this while a little girl was missing and a police inquiry was going on makes it a really gross intrusion."

Satchwell said the hacking has become politically sensitive not only because Cameron's communications chief Andy Coulson was forced to resign earlier this year because of his previous stewardship of the tabloid, but also because lawmakers opposed to Murdoch's growing media power in Britain want to slow down his takeover of other properties.

He said the hacking of Dowler's phone was revealed just as government regulators are preparing to decide whether Murdoch can take full control of British Sky Broadcasting.

"You have to ask yourself why that happened right now," Satchwell said, cautioning that the public has yet to see clear evidence of illegal phone hacking except for two News of the World employees — reporter Clive Goodman and investigator Glenn Mulcaire — who have already served time in jail.
When police arrested Mulcaire, they seized 11,000 pages of notes, including the phone numbers of many suspected hacking victims. But police, still investigating, have in most cases not yet made clear who was actually hacked.

News of the World executives have admitted wrongdoing and offered cash settlements to a number of its victims.

The scandal has its roots in the tabloid's efforts to scoop its competitors with news about the royal family. Representatives of the royals complained to police in late 2005 with suspicions that some of their voicemails had been hacked into.

Tabloid executives claimed at the time the two were rogue employees but that assertion has been undermined by a series of arrests at the newspaper earlier this year and by the company's willingness to settle with other victims.

The tabloid's parent company, News International, has insisted it is working closely with police and has a zero-tolerance policy for any wrongdoing or sketchy tactics.

Several companies hastily pulled ads Wednesday from the News of the World amid the public uproar.

Virgin Holidays canceled several ads due to run in the Sunday newspaper this week. Car makers Ford UK, Vauxhall and Mitsubishi Motors, along with Lloyds and Halifax bank. also said they have suspended advertising.
The Cooperative Group — a retail giant that prides itself on its ethical business model — said it has suspended all advertising until a government investigation is concluded. The group said the allegations "have been met with revulsion by the vast majority of members who have contacted us."

Mumsnet — a popular online community for mothers — removed ads from Murdoch broadcaster Sky after its members complained about the tabloid hacking.

Timeline of events
Here is a timeline of events in the long-running scandal:
2000: Rebekah Wade is appointed editor of Britain's best-selling Sunday tabloid News of the World. She begins a controversial campaign to name and shame alleged pedophiles, leading to some alleged offenders being terrorized by angry mobs, and also campaigns for public access to the Sex Offenders Register, which eventually comes into law as "Sarah's Law."
2002: Teenager Milly Dowler disappears in Walton on Thames, Surrey in March. Her remains are found in September.
2003: Wade becomes editor of daily tabloid The Sun, sister paper to the News of the World. She tells a parliamentary committee her newspaper has paid police for information although News International later says this is not company practice.
November 2005: News of the World publishes story on Prince William's knee injury. This prompts complaints by royal staff members about voicemail messages being intercepted. The complaints spark a police inquiry.
January 2007: The News of the World's royal affairs editor Clive Goodman is jailed for four months.
Goodman listened to voicemail messages left for the press secretary of Prince Charles and also for two officials who worked for his sons, princes William and Harry.
His accomplice, private investigator Glenn Mulcaire, is given a six-month prison term. Goodman and Mulcaire admitted in November 2006 to plotting to unlawfully intercept communications while Mulcaire also pleaded guilty to five other charges of unlawfully intercepting voicemail messages.
After the two were sentenced, News of the World editor Andy Coulson resigns, saying he took "ultimate responsibility."
June 2009: Rebekah Wade becomes CEO of News International. Wade marries Charlie Brooks and becomes Rebekah Brooks.
July 2009: The left-leaning Guardian newspaper says News of the World reporters, with the knowledge of senior staff, had illegally accessed messages from the mobile phones of many celebrities and politicians while Coulson was editor.
Actors Jude Law and Gwyneth Paltrow, Australian model Elle Macpherson and former British Deputy Prime Minister John Prescott were among those targeted, the Guardian says.
September 2009: Les Hinton, chief executive of Dow Jones and previously the executive chairman of Murdoch's newspaper arm in Britain, tells a committee of legislators any problems with phone hacking was limited to one, already well publicized case, reiterating what he told the committee in 2007. He said they had carried out a wide review and found no new evidence.
February 2010: The House of Commons Culture, Media and Sports Committee says in a report it is "inconceivable" that managers at the News of the World did not know about the practice, which the legislators said was more widespread than the Sunday newspaper had previously admitted.
September 2010: MPs ask parliament's standards watchdog to begin a new investigation into the phone hacking allegations surrounding the News of the World and its former editor Andy Coulson, by then Prime Minister David Cameron's media chief.
The powerful cross-party Committee on Standards and Privileges will also look at whether the tabloid's journalists tried to access MPs' private messages on their mobile phones.
Pressure for a new investigation grew after the New York Times had suggested News of the World reporters "routinely" sought to hack phones, often with the help of private investigators.
January 2011: British police open a new investigation into allegations of phone hacking at the News of the World. Police had said in July 2009 there was no need for a probe into the hacking claims.
The News of the World announces it has sacked senior editor Ian Edmondson after an internal inquiry into his conduct.
Andy Coulson resigns as Cameron's communications chief over allegations of phone hacking at the newspaper he used to edit, a move that could embarrass the prime minister and complicate News Corp's bid to buy BSkyB.
April 2011: News of the World chief reporter Neville Thurlbeck, and Edmondson are arrested on suspicion of conspiring to intercept mobile phone messages. They are released on bail.
The News of the World admits its role in the phone hacking.
June 2011: Levi Bellfield is found guilty of murdering schoolgirl Milly Dowler.
July 2011: A lawyer for Milly Dowler's family, says he learned from police that the schoolgirl's voicemail messages had been hacked while police were searching for her.